The age of the EDM superstar is here – now where are the rockstars?  Festivals are attracting record-breaking crowds that cue up to watch their heros perform "live", but all too often this simply means pre-recorded mixes and fist-pumping while everyone sings along together to their favorite song. Are the fans really getting their money's worth? Do they even want more?
As we prepare to enter the second half of 2012, I find myself reflecting on the commonly held idea that music occurs in cycles of twenty-year increments. Almost exactly 20 years ago in 1992, new bands like Pearl Jam, Rage Against The Machine, Nirvana and many others burst onto the stage, filling stadiums and attracting huge audiences. They certainly weren't playing the same style of music, but I do find some similarities between the sounds of Rage Against The Machine and the heavy sounds of bass music today. Many people have said it's the metal of our time and if you look at anyone with their "bass face" on, it's not hard to see why.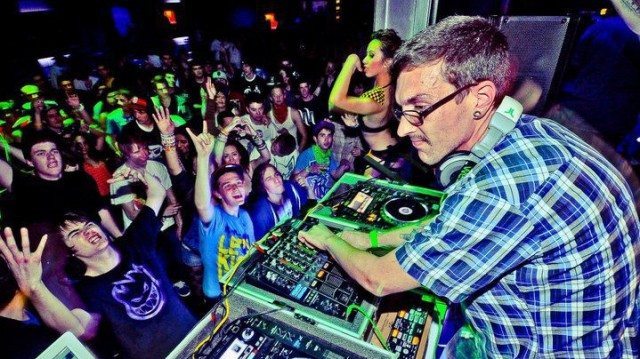 With the popularity of EDM exploding, we now have massive electronic music festivals occurring all over the world at a un-precedented level. Here in America, from Coachella to Ultra Music Festival, fans gather in the hundreds of thousands and DJs hold the spotlight backed up by cutting-edge light shows, stage structures and even pyrotechnics. While the entire affair looks similar to large festival shows in the past, I can't help but notice one glaring omission.
Where is the the rockstar performance? 
While most of us never had the opportunity to actually be in the crowd at a Rage Against The Machine or Nirvana concert in the early ninties, fortunately there is some pretty epic footage available on the web. Check out this video from YouTube where RATM absolutely destroy their hit single, "Killing In The Name Of."
Every time I watch that video—or even think about it—it never fails to give me those trademark shivers that are a great sign of something really good happening. I don't know if it's the power of the crowd, or just how connected to their music every member of the band is, but there's something about that performance and the potency of authentic rockstars onstage that make it really, really, memorable.
Now contrast that with the same equivalent today. Here's a recent performance of Skrillex at Ultra Music Festival earlier this year:
In that video, the focus is the DJ booth, designed like a giant spaceship that is supposed to go up and down. Don't get me wrong, I'm not knocking on Skrillex –  the songs he produces are intricate, very well produced, and really, really, catchy. It's no surprise that Sonny recently won three Grammys for his hard work in the studio. It would just be nice to see more substance and less show. People want to see their stars take chances, get raw and really push the limits musically and physically.
Steve Aoki certainly tries; he gets out onstage, sprays everybody with champagne,  jumps into the audience for a crowd surf, throws perfectly good cake around with wild abandon (see below),  and generally fills his show with rockstar-like antics.
So we've got big names, big stages, big lights, and big shows… What's missing?
THE FEEDBACK LOOP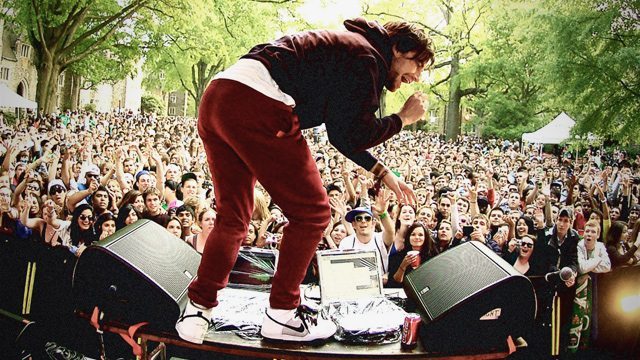 We recently conducted an interview with Armin Van Buuren (coming soon!) and he puts it best:
Great DJs never play the same set twice, they listen and respond to the crowd as the night progresses (…) To me it's the small resident DJs that do the best work since they engage in this activity night after night for hours (…) It's a much harder job than playing a big festival.
Really playing with the crowd is the key power and responsibility of a DJ, which can easily start to disintegrate on big stages. Most modern EDM stars play the same songs, in the same order, in every set, at every festival – "Levels Syndrome", as our staff has started to call it.
The Levels Syndrome: Hearing the EXACT same version of a song at various tents and stages all day long. Most notably Avicii's "Levels" in the last year. 
Sure big bands of the past also had set lists, but each time the band improvised in a unique way that was fed by the energy of the crowd. The fans pick up this improvisation and respond more, which causes each instrument to play harder – producing a feedback cycle of powerful proportions. I would argue that this experience of really playing "live" to a crowd is essential if EDM wants to have a long life in the spotlight.
The good news is that we are getting close. DJs now use equipment significantly more creatively live, but most are still far from becoming true instrumentalists of their music. We readily admit, the perfect recipe for an amazing performance may come down to personal taste. Not everyone wants to see someone like AraabMuzik bang out every note, but I am confident there exists a healthy balance of playing live and sequencing that will create a memorable experience for both audiences and performers.*
* A notable DJ that did this effectively in the past was Z-Trip with just two turntables and a microphone  
IN YOUR HANDS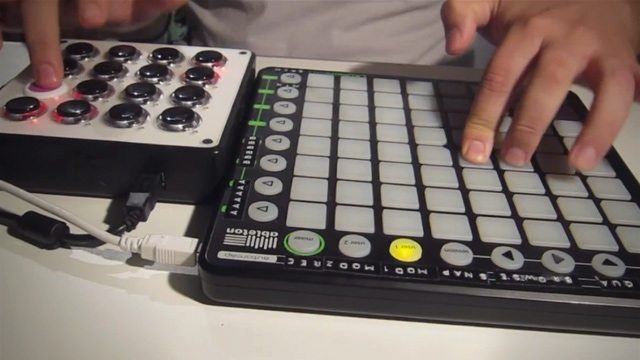 It's now up to you, the next generation of EDM superstars, to show us old guys a road to the future. I don't quite know what it looks like, but I sure know how it should feel: Amazing….
Ean Golden is the founder of Dj TechTools and a worldwide Dj specializing in controllers and new performance technology.
Follow Ean on: Twitter  Facebook   SoundCloud   YouTube