We've featured Paper Diamond previously on DJTT, but the interview was too short – so when we had a chance a few weeks ago to have an extended interview with the Colorado-based producer, we jumped on the chance. In today's video, he discusses how he uses his iPad's TouchOSC mapping to craft an incredible Ableton set, and some of his secrets behind mixing tracks together. Watch the full thing after the jump!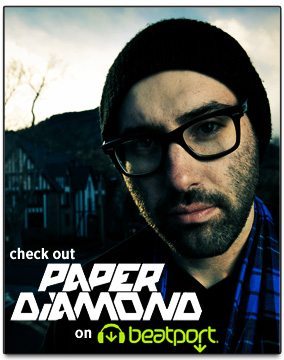 As he mentioned in the video, Paper Diamond is constantly answering fan questions and chatting up folks on Twitter- so check him out @PaperDiamond! Also, if some of the tracks that you heard in the video interest you, it's worth cruising over to Beatport to listen to a few and learn more.
Here's the tracks from the video:
Thanks again to Paper Diamond and the whole Elm and Oak crew for their help in putting together this interview – we're looking forward to more great things from this crew!