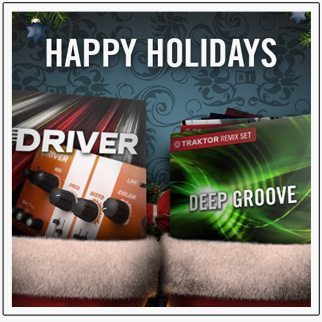 Native Instruments is playing Santa this year – bringing DJs and Producers free goodies, something that we'll never say no to! For producers, they're giving out Driver,  "a screaming filter distortion effect" which can be used as a stand-alone plugin in any DAW or with Maschine.
For DJs, the Traktor Remix Sets they're giving out actually have a basis in some of the Maschine expansions we've seen come out this year (are these continued hints that we'll see more integration soon between these two softwares, as many thought was hinted at in last week's Shiftee video?).
Also included is a Remix Set by German electronic music producer Comfort Fit – a continuation of the artist Remix Sets series that launched about a month ago.
Download all of the Remix Sets and the Driver plugin here.