After a week of making our interns sit in a dimly-lit office and pour over hundreds of videos responses, we're proud to say we have found the five who will be the competitors for the Wax to Tracks contest. Read on the see who we chose – and more importantly, how everyone can play along themselves at home as we release the official packs for the first challenge! 
THE COMPETITORS
Before announcing our choices, we would like to sincerely thank everyone who submitted responses: we were amazed at the diversity of talent in our community, and rest assured that there will be more opportunities in the future for you to showcase your unique approach to controllerism, turntablism, and live electronic music performance. And now, drumroll please: here are the final 5 competitors.
In selecting our competitors, we looked for a number of things, including experience DJing, a novel and interesting approach to music production, and a passion for music that extends beyond the scope of the bedroom. While these competitors were certainly not the only entries who showcased these facets, we found that each demonstrated the potential to write interesting and innovative musical material. But let's talk about the competition…
THE FIRST CHALLENGE – TRACK CREATION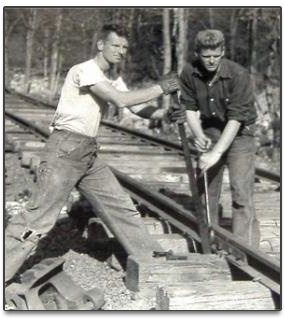 For their first challenge, the competitors will be charged with using sampled audio and MIDI material to create a track in their genre of choice. Each will be receiving a unique "MIDI Kit," which will contain some raw audio samples as well as some basic chord progressions to get them on their feet. The reason we're starting this way is that beginning from a completely blank slate can be daunting for newer producers; instead, we've looked into the genres each producer might be interested in, and have created MIDI packs in accordance.
We'll be checking in with these producers over the next few weeks as they progress – and they'll even get help from some Ableton Ninjas! Stay tuned.
Here's where everyone can join: We're releasing the MIDI packs below, so any member of the DJTT community can join in, and while we can't say what yet, showing us your sick production chops on these samples, competitor or not, might lead to some extra prizes.
All you have to do is submit your final works to this group on Soundcloud (all of the entries will get exposure here on DJTT) – be sure to mark it with the name of the MIDI pack you used to start your track off with.
THE PACKS:
The following information is what each contestant will receive with their MIDI Pack – similar to what a ghost producer might see in their inbox on a regular basis. We're not big fans of ghost production as a business practice, but it's a great model use to give beginner producers the context they need to really start a track off with.
ALL SUBMISSIONS DUE BY THURSDAY, AUGUST 24th!
PRODUCER RESOURCES FOR ROUND 1
Rome wasn't built in a day; the best tracks out there weren't written in one, either. So we here at DJTT have compiled an extensive list of what we consider to be some of the best online video content that informs and educates budding producers. If you're in a bind, definitely check these out.
Creating an Original Track from Scratch: 
A Few Different Basic Sound Techniques:  
Questions about the contest or advice for our competitors? Let us know in the comments – we're constantly working on making it more and more awesome – with updates coming very soon!