It's amazing how much new DJ equipment is produced – almost every week there seems to be a new DJ mixer, player, or controller available on the market. Many DJs update setups and buy new gear with regularity to stay on the cutting edge – which can quickly create a personal graveyard of controllers, mixers, and turntables. Inside we've complied great resources to help you figure out what to do with unwanted (but still useful) DJ gear.
Usually when something new is purchased, the older model will go out the door. Before you put your ancient mixer out with this week's trash, try to consider what would happen if every DJ in the world did the same thing – a big pile of mixers and MIDI controllers in a landfill somewhere, and a whole lot of environmental waste. Electrical equipment contains hazardous substances which can leak out and cause soil and water contamination, putting the health of humans and wildlife at risk.
Here are some of the best options for what to do with your old DJ gear: 
DONATE YOUR OLD GEAR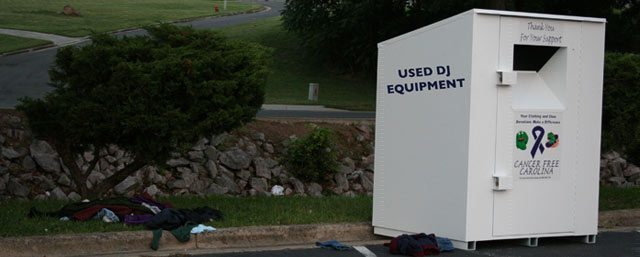 That old mixer may still have some juice left in it, and there's probably a young DJ somewhere who would love to practice on it. Consider donating your equipment, so that it can be used by someone who can benefit from it. Most institutions who accept donations require that the gear be in good working order, which means no major mechanical deficiencies or essential missing parts.
There are many DJ schools and institutions in the US and Canada that accept equipment donations, including:
Scratch DJ Academy (New York, Miami, Chicago, LA): Founded by Jam Master J (of Run-DMC) the Scratch DJ Academy accepts equipment on a case-by-case basis, and if deemed to be in good shape, it is given to a deserving student who is working on their certification. To donate, contact the school and send them an email about the type of equipment you have, and its condition. In general, they accept mixers, Serato boxes, and Technics 1200s (no turntables of any other kind) as well as donations of records to give to promising students who are in need.
Hollywood Arts (Los Angeles): Helps LA-based homeless and at-risk young adults ages 13-15 transition into self-sufficient lives by utilizing arts-based curriculums, mentorships and professional internships. They are open to accepting equipment donations that could be used for future classes. Bring your equipment directly to their HQ, or ship it there – they'll give donors an in-kind donation receipt, and include the estimated value of the equipment provided.
My Friend's Place (Los Angeles): My Friend's Place assists and inspires homeless youth to build self-sufficient lives. They offer a DJ 101 workshop, and welcome equipment donations (as well as donations of clothing, books and shoes) To donate, call Taylor Wilkerson at 323-908-0011 ex. 116 and give him details about your gear and schedule a time for drop off delivery – they'll then mail a donation acknowledgement letter for tax purposes.
Village Glen High School (Los Angeles) is a part of The Help Group and serves a population of students with high functioning autism and other developmental disabilities. They accept used equipment in good working condition; it is best to contact the school (email: ecrasnow@thehelpgroup.org) to let them know in advance about what is being donated. Any donations will be used for music production classes; large donations will be distributed to other schools in The Help Group.
L.A.C.E.R. Afterschool Program (Los Angeles): Their mission provided underserved middle and high school youth with an arts and literacy based after-school program. They accept donations of music equipment, (as well as visual arts and sports supplies) but in working order only.  Email them to set up a delivery time: lsh@lacerstars.org – after contacting them, equipment can be dropped off in Hollywood.
Scratch Lab (Toronto): Canada's largest DJ Institute accepts donations of DJ equipment. Email them at: info@scratchlab.ca to begin the donation process and send them details about your gear.
Off Centre DJ School (Toronto): Off Centre is a DJ & Production school in downtown Toronto. They accept equipment donations, to be placed in their practice rooms, or given to organizations that serve underprivileged youth. Email the school lessons@offcentredj.com with your equipment donation offer – equipment can be shipped directly, or can be dropped off in person by making an appointment.

Goodwill (US + Canada): In both the US and Canada, used DJ equipment can be donated to Goodwill, an organization who re-sells goods to fund job training programs, employment placement services and other community-based programs. There are over 2,700 Goodwill donation locations in the United States and Canada.
Point Blank (United Kingdom): is a prominent music production and DJ college in the UK. While they don't accept donations, they regularly donate old kit from Point Blank to various youth projects and can recommend reaching out to DJ-related charities like Dance for Decks and Last Night a DJ Saved My Life.
RECYCLE WITH A MANUFACTURER

Unfortunately, most equipment manufacturers in the DJ industry do not have recycling take back programs in place – but there are a few. Here's the companies who make DJ or DJ-related equipment that do have recycling programs in place:
Apple has one of the best electronics recycling programs available. They give customers an incentive by offering an Apple Store Gift card for the value of your old device. Send them your old iPhone, iPad, or computer (Mac and PCs are accepted) and if the electronics have monetary value, Apple will ship a gift card. If not, Apple will recycle it free of charge. The company has international recycling programs set up all over the world.

Denon USA has started their own recycling program in the US in response to state laws passed in New York and Illinois requiring all companies based in those states to provide a free path to recycle e-waste created by the company. Essentially, any Denon players (they're focusing on DVD, but CDJs and older decks likely also quality) are eligible for the recycling program, keeping the hazardous materials in those devices out of landfills. Learn more at Denon's site.
Pioneer DJ EU in the UK encourages their customers to recycle older equipment, and provides local recycling facilities for electrical equipment. Their recycling policy allows customers to take their used equipment to local recycling centres, free of charge. Pioneer DJ in the UK places a crossed-out wheeled bin symbol on equipment that can't be thrown out. If you have any DJ (or other) electrical equipment with this symbol, don't it throw it out with the trash.
LOCAL RECYCLING


There are many local recycling centers around the world that accept old equipment. It may be necessary to do some research on where they are located, and what kind of goods they accept. Recycling policies differ from country to country, so do your homework before you make the trek down with your goods. Find out more about community recycling programs below:
Unfortunately, a lot of electronic waste is sent to developing countries, where the processing takes place under unsuitable conditions. There are certification programs, such as e-Stewards that help individuals find recyclers who follow safe practices for handling electronic waste.
GET YOUR HUSTLE ON: SELL YOUR GEAR

There's no shame in wanting to make a few bucks off that old DJ rig. The internet can be one of the best ways to list gear and find potential buyers. A few of the top sites for selling equipment include:
Craiglist.org is an online community that allows you to create postings in specific cities in the US, Canada, and around the world. It's one of the leading sites to post up used equipment on. One of the great things about Craigslist is it's free to create postings.
Ebay is still one of the biggest sites for selling new and gently used items, Ebay allows you to post up equipment and makes it available to buyers worldwide. There are fees for creating postings on eBay, including an initial ad fee, final value fee, plus fees for any optional features and services you may use. 

Amazon allows individual sellers who want to sell less than 20 items per month the opportunity to make postings for $1.49 per items, plus selling fees. It's one of the world's biggest online shops, and a growing site for selling used goods.
DJTT Buy-and-Sell Forums: Our own community has one of the biggest buying-and-selling forums around for DJ equipment – if you haven't checked it out already, try it out.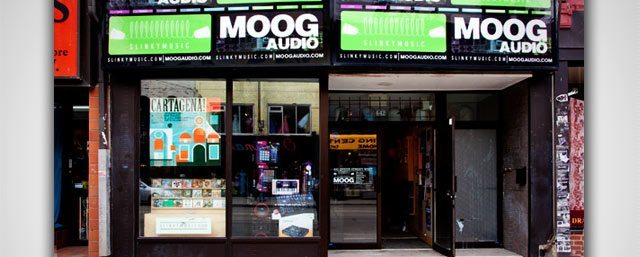 If you'd rather sell locally, consider the following options:
Advertising In Your Newspaper: Create an ad to sell your equipment in the local newspaper. There may be fees for this (or maybe not) depending on the publication. You might be able to secure a higher rate for your equipment this way, as there will likely be fewer ads for DJ equipment.
Local Equipment Shops: The local DJ/record store might be a good place to sell gear. Give them a call, and ask what their policies are for used equipment. They will likely want a percentage of the price you're asking, so be prepared to give them a cut.
No matter where you choose to post up your gear for sale, check out the online prices for similar used models. Be open to negotiation, and keep in mind that potential buyers will usually give you an offer that may be less than the price you ask. Keep your bottom line price in mind when negotiating.
TRADE-IN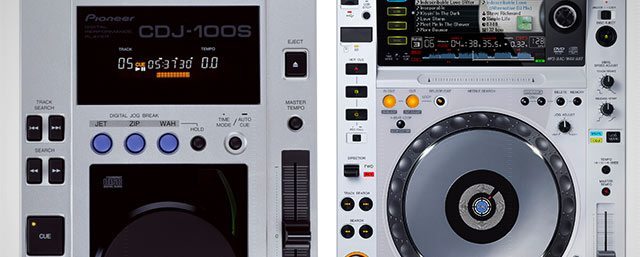 Trade-in programs are becoming more popular; an increasing number of retailers are offering these programs for gently-used equipment. Here's a few of the major retailers with programs in place:
Guitar Center will accept DJ mixers, CD players, and Technics Turntables (note: not turntables from any other brands). They have a Trade In/Trade Up program, where the shop will either give you money or an upgrade on your equipment in exchange for your old gear. Equipment is appraised on the same day, so it's a fast process – and it is worth noting that some stores might accept MIDI controllers – it will depend on the store.
Best Buy's trade in program offers you a convenient way to trade your used electronics for Best Buy Gift Cards. See if your equipment is eligible and then a local Best Buy shop will assess the age, condition, and original accessories included with your gear. If your equipment has value, they will give you a Best Buy gift card for the determined value, otherwise, Best Buy will recycle your equipment free of charge, with their free recycling program for electronics, available regardless of where the item was purchased.
SWAP OR TRADE GEAR


There are a couple of places online where DJs can swap gear with others. If you choose to participate in an equipment swap, make sure the gear you trade yours for (as well as your own, of course) is in good working condition.
Swapz.co.uk (United Kingdom): There's a dedicated section on this site for equipment swaps, and you can list individual items that you would like to swap for.
DJTT Forums: Worth mentioning again here – people often look for trades on the Buy/Sell forum instead of looking for a specific price.
We actually would recommend trying to swap gear locally – try seeking out DJ groups in your town or asking your friends if they want to trade gear – even if only temporarily! Learning how to use someone else's old gear means you get a chance to become that much more proficient on a different controller or mixer – a good practice technique.
ANYTHING BESIDES THE TRASH
Progress and new equipment is great, but we all need to take responsibility to make sure that older equipment is disposed of in a way that is safe. Ideally, it's great if we can extend the life of equipment by putting it into the hands of someone else who will enjoy using it. If it's really the end of the road, it's important to find an option besides the dumpster!
Know of any recycling, donation, or selling options that we've missed? Share them in the comments and we'll add the good stuff to the article. 
Header photo credit: Sam Gribben