Last night Daft Punk had good occasion to celebrate at the 2014 Grammy Awards – taking home five Grammys: album of the year, best dance/electronica album, best engineered album, record of the year, and best pop duo/group performance. They also made their second-ever televised performance, joined by Stevie Wonder, Nile Rodgers, and Pharrell Wiliams for a live rendition of "Get Lucky", working into "Another Star".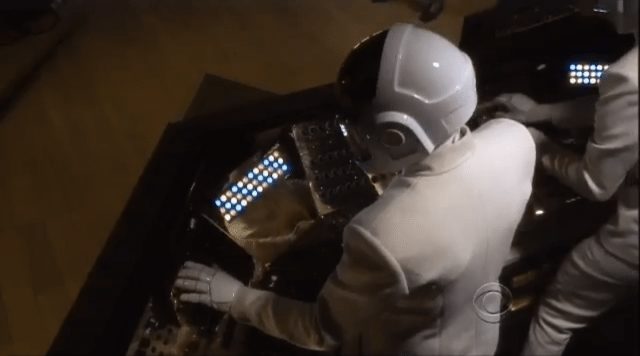 There were a few glimpses into the their booth during the TV broadcast, (watch the full song at the end of the article). At first glance appeared to just be a stage set – but then overnight we were linked to a photo gallery by Hollywood prop-specialist Jim Logiudice showing the set being built.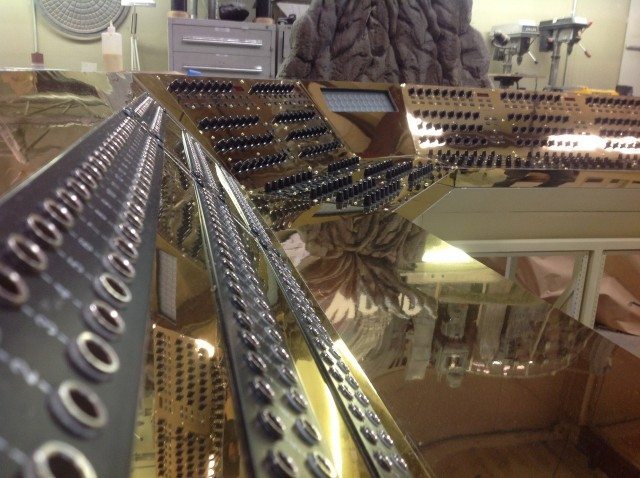 Look closely at the knob layout – Daft Punk is up to their old tricks, building in what appear to be 14 Behringer BCR-2000s (a nearly 8-year-old product now) into their set. In the image below we've superimposed a BCR-2000 so you can see for yourself how the control layout matches up:

Jim writes in his description of the photo gallery: 

This mid-century modern style set was designed by Daft Arts. Check out the old school audio equipment integrated into the set. Very cool. The recording booth is patterned after the 'Mother' space craft control room from the movie Alien. The robots gold mirror mixing console actually worked and was played live.
As with most Grammy performances, there's likely a fair amount of the performances that are controlled and not performed live. Considering how live most of the elements of this particular song were, we'd be willing to bet that the robot duo were at least triggering samples and loops onstage. (skip to ~7:40 to see the performance)
Continue Reading These Articles: