Richie Hawtin Talks Creative Process, Shows Studio and Live Setups at EM15/MUTEK
This past weekend, the DJ TechTools crew headed to Montreal for the 15th edition of the city's MUTEK Festival, which this year paired up with the digital-arts festival Elektra for a joint presentation called EM15. Over the course of six days, EM15 featured all manner of boundary-pushing artists from both the experimental-electronic and beat-oriented worlds of music, including Ricardo Villalobos, Audion, Robert Henke, Marc Houle, Max Cooper, Fluxion, Tim Hecker, and tons more.
Of course, one of the festival's biggest draws was Richie Hawtin, who not only performed twice (at an official ENTER.-branded performance at Metropolis and a surprise outdoor RBMA-sponsored gig) but also sat down with us for an interview in the Ableton Lounge to go deep into his process of making and performing music over the course of his 25-year career—which you can watch in full below.
Not only were we treated to an hour of discussion on everything from how he made his early DE9 mixes, and how his albums and live performances influence one another, but he also shared with us a handful of exclusive behind-the-scenes technical photos—from his live setup for his Richie Hawtin/Plastikman gig at the Guggenheim Museum last year, to his DJ setup, to his home studio in Windsor, Ontario.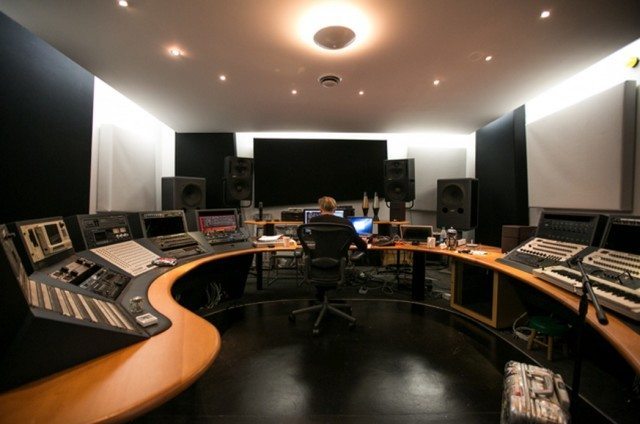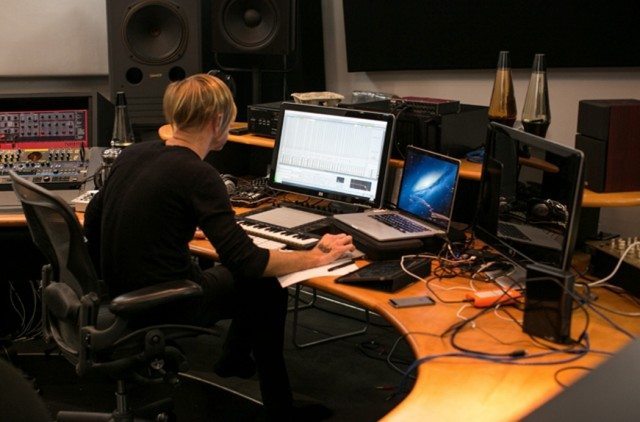 Because Hawtin does much of his producing and editing on the go these days, he told us that the above detail is a more realistic reflection of his mobile setup, which consists primarily of his laptop, Ableton Push, and a pair of speakers. "When you're going around, you don't want to take speakers, so I have speakers dotted around the world right now," he said with a chuckle. "So if anyone wants to record in the Philippines, I have a pair of speakers there," he joked.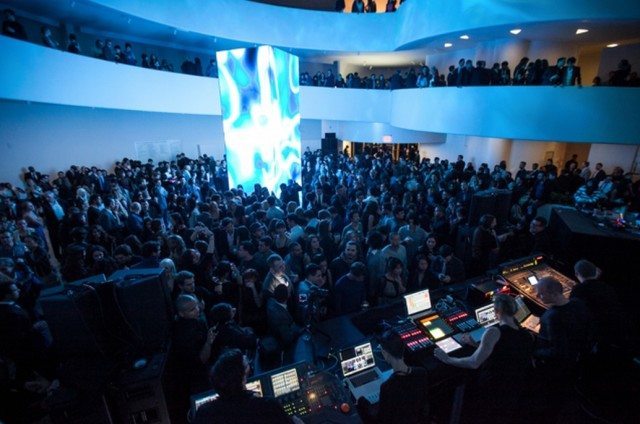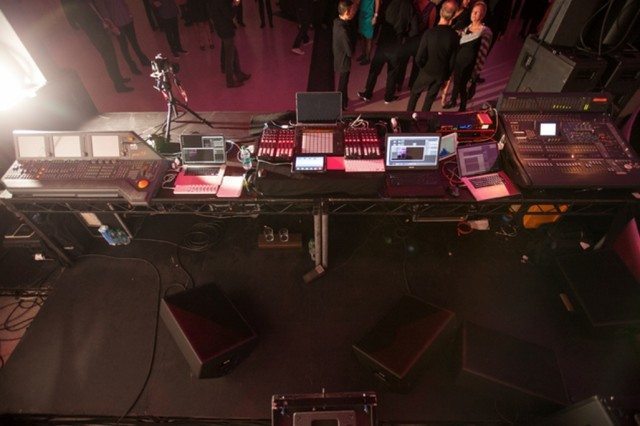 "The reason I do these shows is to try and play with how audio and visuals and lighting all react together when one person is controlling them," he said. "So that's why I can't just use audio stems—I need to have as much information running as possible from my computer systems that we can turn into information that can drive other systems. You see a lighting console on the left. You see a visual computer running LED displays next to it, then my computer, then audio. All of those are tied together in a higher way than normal, of course. My audio is always connected to the audio mixer… There's a really interesting system called Dante, which is actually audio over Ethernet. So once you're using that, any computers on the network up there can tap into any audio that's on my computer. You don't have to route wires or anything like that."
"Sure it would be great to do a live show with all analog gear," he continued, "but the complexities of using analog gear and taking audio from my 303 to the speakers and also to the computer and lighting systems is not gonna work. So going completely digital for this setup enabled us to route MIDI information, DMX lighting information, and audio signals seamlessly between any of those systems. And once you have this network of information, it's very easy—well, relatively easy—to say, 'Okay, I want this musical information to go to the lighting system, and that musical information, instead of playing notes, to turn notes into colors.' And that's really the system we've been developing for the Plastikman shows for the last couple of years."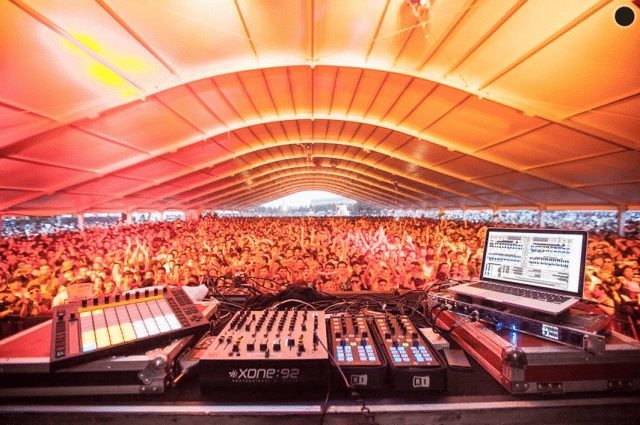 "What was really good for me was when I went into the studio to do the Guggenheim show last October, I'd already spent six months on tour with the Push in my DJ shows, doing all those drum fills," he said. "Every time I'd play and I was doing those, and something was working well, I'm like, 'Okay, that could be good in the studio,' or kind of multitasking, thinking, 'Okay, well, if I'm doing this live, can those movements be sent to the LED wall? Can we visualize my movements?' So it's that idea of studio-reduction, performance, being on the plane, being in the Philippines, being in Berlin—it really is one big loop now."
Check out more of our MUTEK coverage to come here on DJ TechTools.