Headphones are the must have piece of gear for DJs. With the endless styles and options to choose from, it can become difficult for DJs to figure out what style of headphones suits them.  Reloop is back to offer another option that many DJs still have considered in the past that is professionally designed and guaranteed to provide the quality sound needed in a DJ environment. The RHP-10 MONO is a mono headphone equipped to step up to the challenge of one-ear monitoring.
HOW THE RHP-10 MONO PLAYS OUT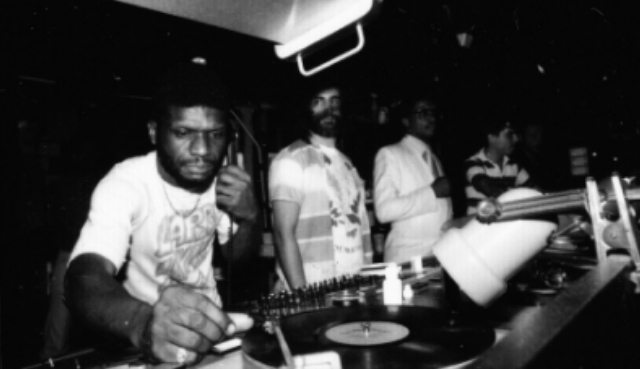 The RHP-10 MONO is the newest headphone solution to one-ear monitoring. One-ear monitoring is a blast from the past that caters to a problem DJs have tried solving before by using only one side of a pair of headphones or even an old analog telephone. The RHP-10 is said to provide excellent sound in even the loudest performance ambiance.
The idea is that the DJ can easily cue tracks by holding the ear piece with one hand up to their ear like a phone or cradle the piece between the head and shoulder. The RHP-10 MONO offers a water-proof, versatile swivel-head, and has a professional personality. This headphone isn't for every DJs but it seems many are still interested in the design for Reloop to invest into the design. For the $80 price tag, you get the RHP-10 MONO, a sturdy XLR cable, and artificial leather carrying pouch.

One-ear monitoring is something to consider when you are buying a pair of headphones and if you are a DJ that prefers only one ear, the RHP-10 MONO may be for you. DJs such as Larry Levan and Tom Trago have been known to utilize one-ear monitors while playing out and to see a promising design that's professional is relieving.  These probably won't come out as a new standard for all DJs but definitely cater to a large demographic. What makes this different than other one-ear monitors, like the Numark Redphone, is that Reloop is marketing the RHP-10 MONO as an ergonomic, professional, and sleek solution to DJs that are fed up with the complications current headphone designs.
Are you a one or two ear monitoring DJ? Do you see yourself using the RHP-10 MONO or monophone?
The RHP-10 MONO is available now through Reloop's website for $80. If one-ear monitoring isn't your style, DJTT offers a number of other headphones in our store available now.