Facebook Is Banning "Like To Download"; Why It's A Good Thing For Artists
Over the last few days, DJ-centric media has started latching to an upcoming change in Facebook's Terms and Conditions for Pages. The change will effectively eliminate "Like To Download" applications that exchange download access to songs, remixes, soundpacks, etc. in return for a press of the Like button on a page. As much as many artists might to claim that "the sky is falling!", it's actually reflective of a continued downward spiral of the platform.
The truth is that Facebook likes have continually been decreasing in value for years, following a parallel trend in a lot of other engagement metrics on the social media giant. As advertising revenue has gone up, we've seen a marked decrease in organic page reach and an influx of bogus Likes from bots and click farms. We've seen all kinds of pages resorting to posting funny/stupid/shocking videos and other content to increase engagement at any cost (see a DJ-producer example below).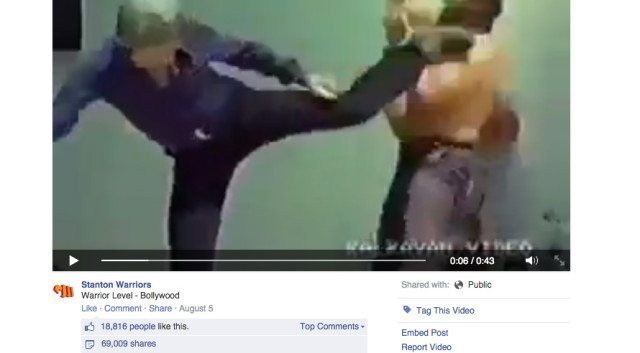 News Of Like-Gating's Death
The new update to Facebook's terms and conditions was first made public via a post on the Developers.Facebook.com blog:
You must not incentivize people to use social plugins or to like a Page. This includes offering rewards, or gating apps or app content based on whether or not a person has liked a Page. It remains acceptable to incentivize people to login to your app, checkin at a place or enter a promotion on your app's Page. To ensure quality connections and help businesses reach the people who matter to them, we want people to like Pages because they want to connect and hear from the business, not because of artificial incentives. We believe this update will benefit people and advertisers alike.
According to the post, developers of apps that use this method of like incentivization will have until November 5, 2014 to update their plugin.
Why "Like-To-Download" Is Rubbish

Like-gating has been a phenomenon of the last 2-3 years on Facebook, as developers of integrated apps for Pages have incorporated the ability to detect if a user is a fan of the page and then unlock a secret link for them. Admittedly, even DJ TechTools has used this tactic on our page – and it has worked really well to boost the "Like" number next to our page. But from the point of view of an artist, we're pretty sure having Like-gated on Facebook is focusing too much emphasis on a flawed method of gaining fans. Here's why:
It Doesn't Guarantee Interaction or Fan-Capturing: Users can very quickly click the like button, download the track, and then unlike the page. This whole process takes about 5-10 seconds, and since nearly every producer uses this tool for their latest remixes/bootlegs, most DJs have become very accustomed to this like/download/unlike process.
"Liking" A Page Doesn't Mean Anything In The Face Of Declining Organic Reach: If you can't reach your users and consistently be able to contact them, why would you value having more of them? Your only option is to pay to get access to their news feed – which you could easily do without them ever liking you.
It Excludes Non-Facebook Users: If your audience doesn't like using Facebook or don't have an account, it's unlikely they'll sign up just to get your track.
Alternatives + What To Do Instead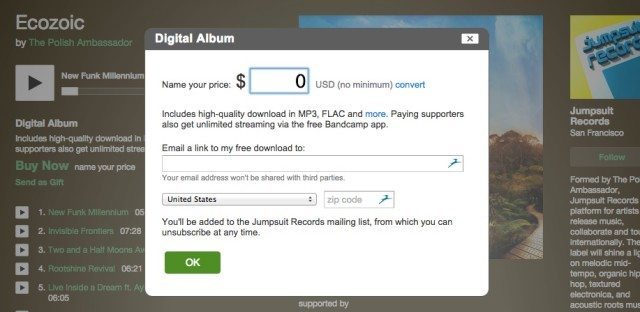 Facebook's new policy will likely act as an intervention for a lot of up-and-coming artists. Instead of relying on a rapidly-commodified social media platform to rally a fanbase and keep them updated, artists need to control their lists of fans as much as they can. We asked James from FameHouse (a digital marketing agency for major artists and brands) for his advice, and he suggested:
For example, [artists] should give tracks away in exchange for email addresses since email has much higher open rates (to beat the reach problem of FB) and everyone has email, and probably always will (which beats the non-Facebook users problem and provides more insurance to an artist that the platform isn't going to die out and they're going to lose all of those fans). 
We've seen a number of artists have major success with this email-for-free-music tactic, from The Polish Ambassador to Pretty Lights (and the entire Pretty Lights Music roster). What do you think the best alternatives to Facebook like-hoarding are for artists?
We predicted this continued bad-relationship-style spiral of Facebook back in March – read our full article on why Facebook likes are an awful metric and how to escape Facebook feudalism.