Today Native Instruments announced it will be spearheading a movement towards multi-channel audio files aimed at empowering new styles of DJ mixing. While the tools needed to create and playback stem files are being produced for Traktor at first, the format itself is open source and may be supported by other DJ software and hardware in the future. Continue reading for an inside look at this exciting new format.
What are DJ Stems?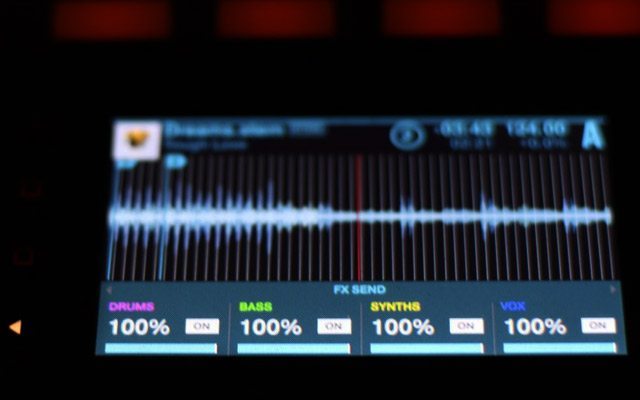 Stems are a new audio file that contain four discreet groupings of instruments, allowing any DJ to isolate or turn down the parts of their choice. We have all heard a track and thought:
"Wow – if only that song didn't have a vocal, I would totally play the instrumental"
This format will allow you to personalize each mix to a very high degree, and hopefully offer some diversity in the increasingly common-sounding electronic sets we hear today.  Each stem file, which ends with stem.mp4, contains a single stereo mix and all 4 parts. While larger than a MP3, they are not giant and average around 70mb.  Packed in the common and widely supported MP4 compression format, a stem file can be previewed in most media players including iTunes, Finder and more.
Once loaded into a deck, the file looks, sounds and acts just like a stereo song. It can be scratched, looped, and re-keyed but the DJ now has the option of isolating 4 different parts of the song to create more room in a mix. The isolation features don't appear to be enabled in the GUI but any controller can access them through mapping, and they work out of the box with a Traktor Kontrol S8 (screen shown above)
Finally, this is an open format initiative led by Native Instruments. They hope that other manufacturers will also adopt the standard and support full stem playback in all DJ software.
"The Stem format is open because all details on how to make Stem files and how to play them will be publicly available. Anyone can create Stems without paying licensing fees for creation, distribution, or use. NI press release"
Where Can You Get DJ Stems?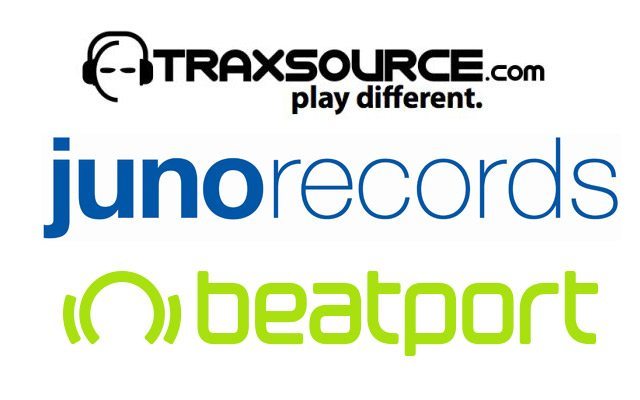 When the format officially rolls out, you will be able to purchase a limited collection of stems from Juno, Traxsource and Beatport. Since Stems come in a standard audio format, they are very easy to sell, preview and download on almost any online music store.
"The world of electronic music is always evolving, both culturally and technologically. Beatport is therefore proud to support the new Stems initiative as a retail partner to continue serving DJs in any format they desire." – Beatport
While pricing is unknown at this time, we should probably expect a premium above existing downloads. Something in the range of $2 to $5 is probably required to justify the expense in re-exporting older songs.
"Stems is a truly exciting development for DJ and live music performance. It strikes the perfect balance between simplicity and flexibility, and incredibly, it's all achieved with a universally compatible file format. We couldn't be more pleased to give Stems our full support, and look forward to adding the download option to our site in the coming months." – Juno
In time for the release, DJ TechTools plans to officially roll out a new part of our site that will support sharing of free stem files just like maps.djtechtools.com. While the stems on this site will be free, our hope is to provide store credit for community members that help other DJs by sharing their recourses.
How Do Producers Create DJ Stems?

Producers that want to create stems will be required to add four steps to their existing process.
Isolate the song into 4 groups (bass, drums, synths, vocals, etc..)
Bounce each group down separately (as WAV or AIFF files only)
Load the four files into a Native Instruments-provided "Stem Creator Tool" (available in June)
That stem creator will generate a new file with the ".stem.mp4" format. This stem is playable just like a standard stereo media file but contains additional metadata for players that support it. The stems will have each been encoded in AAC format and wrapped in a .mp4 extension.
"Remember the days when DJs had to carry very heavy reel to reel tape recorders into the club in order to make their sets special, to play around with basslines and drums and loop songs into danceable tracks? No? Well we do, and we still remember the pain of the physical implication. Hence we think Stems is a great idea to bring back that fantastic tool into the world of DJing without having to carry around these heavy machines!" – Get Physical
Many labels including Get Physical have pledged support and their intention to issue music in this format. The list of supporting labels at this point are: Baroque Records,  Cr2 Records, Get Physical, Green Herzblut Recordings, Hypercolour, InFiné, Kling Klong, Mobilee Records, Monaberry, Monkeytown Records, Noir Music, Rejected, Toolroom Records, and 50 Weapons.
"We couldn't be more excited about putting together an exclusive release for this new format, just when we were all looking for the next major step forward in DJ technology, this came along! The possibilities really do seem endless, and with the open source format everyone can get involved. We feel something big on the horizon here."
Of course, everyone would expect labels and online retailers to get excited about a new format – it promises to revive much needed revenue for producers. What about the DJs?
How Can DJs Play Stems?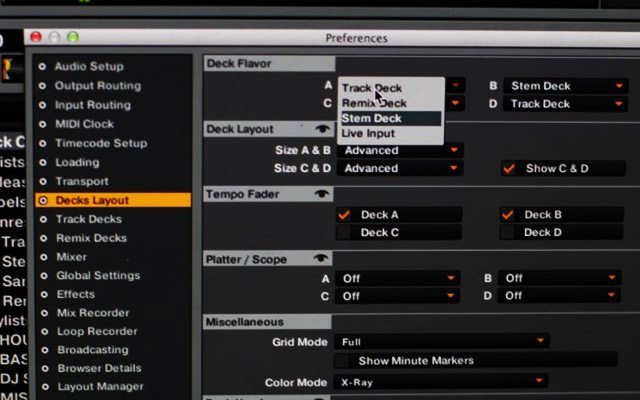 Out of the gate, two popular DJ systems – Serato and Pioneer – will not fully support the format BUT Stem files will be playable in all software that can play a .mp4 music file.  For those that want control over the groups, they will need a new version of Traktor Pro (2.7.4) expected to launch in June that contains new Stem Decks that can play all file formats. Owners of the S8 controller will be pleasantly surprised to find full integration of Stem features on the four small faders and encoders normally reserved for the Remix Deck area.
Fortunately, NI has also enabled MIDI control over all of the Stem Deck features so anyone with a controller, Traktor Pro 2, and a Stems file can isolate the audio channels and more including:
Mute, Volume per group
FX On and Amount per group
Filter On and Frequency per group.
DJ TechTools is of course thrilled that the flexible Midi Fighter Twister turns out to be a very good candidate for control over the three areas of Stem Deck control and mappings are already under way.
Certain models of CDJ players will be able to play these files, but not completely:
A Stem file will play as a normal audio track in any player that supports the MP4 format and follows the MP4 specs. This means you will hear the full track, but not have control over the individual stem parts. To listen and play with the individual parts, you'll need software or hardware that supports the Stem format.
When will the format be public?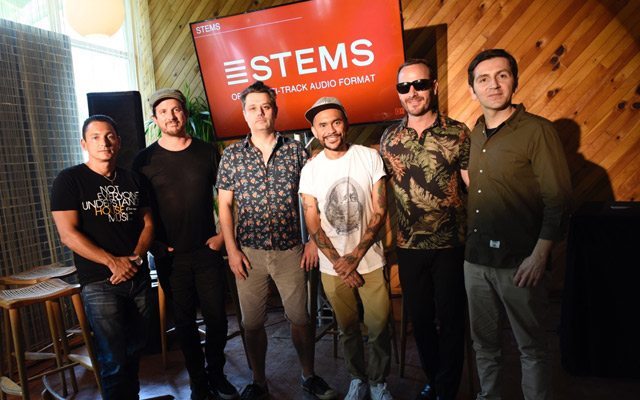 There will be a special website launched in June dedicated to resources and information on the Stem format for producers, developers and labels.
All the necessary information to implement Stem functionalities in soft- or hardware is documented and will be publicly available on the Stems website. A document outlining best practices for instrument grouping, order, names, colors, and mastering techniques will be available from the official Stems website.
Also in June a few select online retailers will begin selling stem files and Traktor 2.7.4 will be released. Presumably this will all be timed to the launch of Traktor's new Kontrol D2 controller, which when paired with Stems, might finally be something that gives CDJs a run for their money.
The question that many of you may be wondering though: what about mastering? This format basically abandons the traditional format of two channel mastering where all parts end up summed to a common bus with reasonable amounts of compression and EQ to suit.
Fortunately the days of hyper-compressed electro are mostly gone but mastering for loudness, punch and sonic pumping remain a key tool in modern dance production. Native recommends that producers export songs with the mastering bus enabled, but of course this skips the opportunity to glue sounds together in a final mix. Will DJs embrace more creativity and remix potential while comprising slightly on the final sound? Quite possibly, and we are excited about the prospect but curious what you think:
Are Stem Decks the future of DJing?