Recent months have seen lots of news related to Native Instruments Stems files, from Mixed In Key's Flow DJ software incorporating support, to Ean's tutorial on cracking the files into custom instrumentals. Today we take a closer look at an independent piece of the puzzle, Dubseed, which is an independent marketplace for buying, selling, and downloading free Stems files. Read on to learn more about how Dubseed could help Stems really take off.
Dubseed: The Basics
Dubseed first launched back in March of this year – when Native Instruments had only just started rolling out the announcements about Stem Decks and the file format. They're still in a Beta stage – refining the workflow and layouts of the site – but it is fully operational. Right now it's very easy to:
Browse free and paid stemmed-out songs by other DJs and producers
Buy and download Stems (they're usually packaged in 5 lossless WAV/AIFF files and 1 .stem file)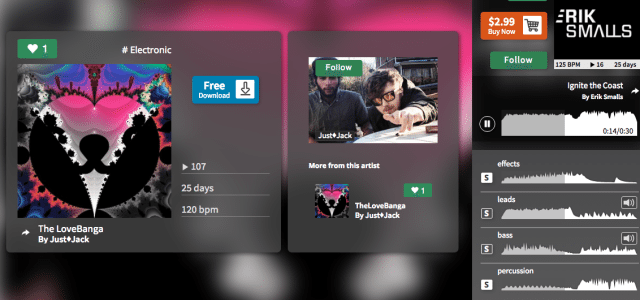 What's really great about Dubseed is that it has a unique preview player. Click on a track and it will start playing the master, but you can also solo individual parts to hear what the actual elements of the Stems sound like. It's a big win for making sure you don't buy a Stem file that has oddly-grouped tracks, and allows your imagination to run wild with the potential mixes for each part.
Most of the Stems compositions on Dubseed are priced at $4.99, but there's a healthy selection of cheaper files, including free downloads. You also will find the occasional release that has more than 5 WAVS (usually 4 parts and 1 master), and are more designed for use in a remix setting than a live performance.
Selling Your Own Stems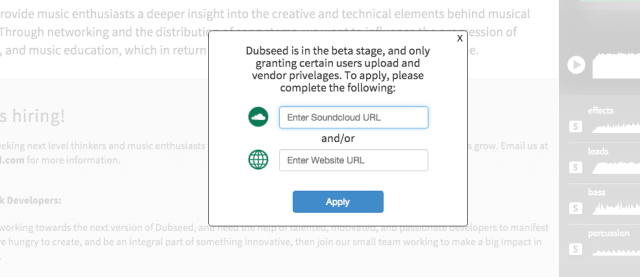 This is where the Beta element comes in a bit more – for now, Dubseed is only allowing users who complete a quick application and get approval to sell on the site. For approved vendors, the site gives you 70% of the proceeds of a sale – a great breakdown.
What's nice is that you don't need a label deal to sell on the site – Dubseed might review your work for quality and make sure that you're a real contributor and not just audio spam, but it's very much a direct-to-customer feeling site, similar to Bandcamp.
Worth noting is that by selling Stems on Dubseed, you're also granting a royalty-free non-commercial license to anyone who buys it – the terms and conditions note it's:
a limited, worldwide, non-exclusive, royalty-free, fully paid up license to use Stems for Purchaser's own personal, non-commercial uses. To be clear, such personal, non-commercial uses include the ability for Purchaser(s) to prepare derivative works of Stems ("Derivatives") and distribute Derivatives provided such distribution: (i) is NOT done in exchange for a fee or as part of another commercial transaction; and (ii) is done so under materially similar licensing terms and conditions as those set forth herein.
It's a pretty important thing to understand as often in traditional music licenses (buying tracks normally), sampling and performing even in a non-commercial way is still technically an infringement of copyright (you'll need other permissions or licenses to do so). It's a progressive view that Dubseed is taking, which makes a lot of sense considering "creating derivative works" is pretty much central to the whole idea of Stems.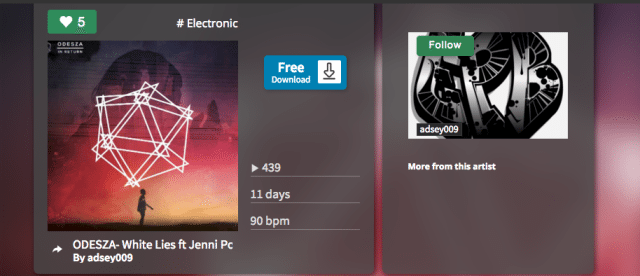 One of the other challenges on Dubseed is copyright infringement – we've already noticed that there are a few free downloads that seem to have been constructed from official remix contests of bigger famous artists. These could be legit, but they also might be uploaded by someone without the legal ability to give those audio files out.
Stems Needs Grassroots (Like Dubseed) To Succeed
We've seen Native Instruments do a pretty good job of getting major labels and artists onboard for Stems, but to actually get forward momentum on playable Stems content, we need platforms for individuals to share and sell Stems. Dubseed is doing this really well – and we suspect to see other similar platforms come out that allow the easy browsing and sharing of Stems content.
Will Dubseed take off? So far there seems to be right around 100 Stems available on the site – not bad for a small independent site with no official endorsements. We expect that the site will do more widespread promotion when it comes out of beta – an opportunity to gain more momentum.
Used Dubseed to download or sell Stems? Let us know your experiences in the comments below!