As 2015 comes to a close, companies are releasing their last products of the year. Today two new headphones from V-Moda. The first being V-Moda Crossfade Wireless Bluetooth-enabled headphones, and the second being Roland's collaboration with V-MODA, the M-100 AIRA headphones which are made to be the perfect headphones solution to use with Roland's AIRA gear.
V-MODA's Crossfade Wireless Headphones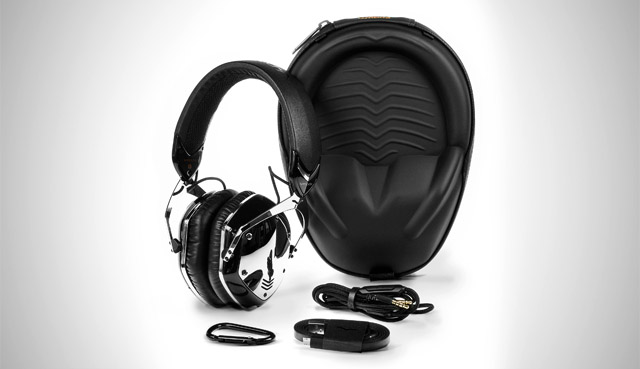 According to V-Moda CEO Val Kolton, the company has been working on the V-MODA Crossfade headphones for many years to find a way to create headphones that have wireless capabilities and superb analog sound quality. The Crossfade Wireless headphones use Bluetooth to connect to devices wirelessly up to 33 feet and can support 12 hours of music on a single charge. A 30 minute quick charge gives the headphones 3+ hours of listening. Of course, this isn't the feature a DJ will be using however what DJs will like is that the sound quality is the same (if not better, according to Val) as the popular M-100s.
That being the case, a DJ can easily transition from listening to warm up tracks off their phone via Bluetooth and then easily transition into DJing by plugging in an audio cable, which automatically switches the headphones from wireless mode to zero-latency, analog mode, requiring no power with unlimited hours of listening. Also, like the M-100s, the Crossfade Wireless headphones are customizable with shield kits, cables, and various cushion sizes.
Roland + V-MODA = Specialty Headphones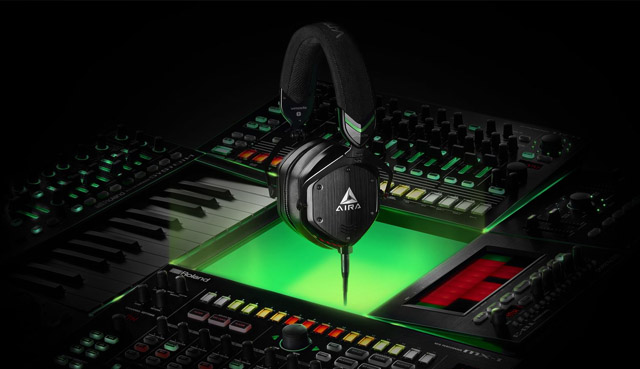 Along with the release of their Crossfade Wireless headphones Roland has announced that the company collaborated with V-MODA to create a special design of the M-100s that are specifically tailored to Roland's AIRA gear. The M-100 AIRA series aims at providing electronic musicians with high-quality analog headphones that boast a dual-diaphragm 50 mm driver and a 5–30,000 Hz frequency response range. There isn't much differentiation from the M-100s, but these headphones are optimized to fit the specific sound of the AIRA gear so fine-tuning the sounds of the TB-3 bass synth and the TR-8 drum machine are said to be more precise with these headphones.
There's no release date at this time or how much these headphones will run but we can expect to price point to be comparable if not a bit more than the M-100s.
The Crossfade Wireless headphones are available now from V-MODA for $299.