Pulselocker has been poised to become the top streaming library service for DJs since their original launch in 2012. With their new relaunch this year, they've expanded their collection and integrated the service right inside of Serato (with Rekordbox support on the way in an upcoming version). How does the streaming library service hold up in a real-world DJing environment? We take a closer look in this review of Pulselocker in Serato DJ 1.9.
Let's start with what you need to use Pulselocker in Serato DJ: a Pulselocker account (they're offering two-week free trials) and a copy of Serato DJ 1.9. After the two-week trial expires, you'll need to get a $20/month plan to continue using the service. This allows unlimited offline tracks to be stored, and includes performance rights – allowing you to legally play these tracks in clubs and public venues.
Pulselocker In Serato DJ
Streaming Quality / Speed: All of the songs on Pulselocker that are streamed into Serato (or stored offline, as encrypted MP3 files) are 320 kbps – and in our tests all the files sounded virtually indistinguishable from local copies at the same quality.
Most of the streaming songs that we tested (on a home cable internet connection) loaded into Serato DJ in about 5 seconds or less. Of course, the speed that a song downloads or streams from Pulselocker will depend on your connection – if you're in a venue with a slower connection, you might see a song take a few minutes.
Metadata: As soon as a streaming song is loaded into Serato DJ, it appears like any other song you're loading in your library for the first time. The software quickly analyzes the track's for a waveform, key, and BPM. If you change the metadata associated with the track, like the beatgrid, or add cue points, or make a Serato Flip edit, all of this is stored locally in your Serato DJ data, meaning the next time you load that track it will all come back.
Strangely, there's no server-side metadata, so you can't search by BPM or key. It seems like this would be pretty easy to integrate using user-reported analysis – maybe in a future version?
Browsing/Discovery: This is the clear weak link in Serato / Pulselocker integration right now – the experience that makes the Pulselocker website so great (highly curated genres of new music) is completely missing when you're in a DJ software.

It feels like this integration isn't designed for more casual mixing situations where you might want to try out a new track, or even explore new releases in favorite genres. We're really hoping that some major improvement happens here in the next iteration.
Pulselocker's Music Selection

There's no doubt that Pulselocker is doing everything in their power to appeal to DJs – just look at the massive amount of dance music genres on their site. They also know they've got to be functional for professional DJs – that's why there's genres that are just club classics and pop classics from the 1980s and 1990s. The overall selection is impressive (over 44 million tracks from 500,000 record labels), but not completely comprehensive.
DJs shouldn't expect to find every single request they want on this service, nor will new releases be out concurrent with their launch in music stores, but that's no different than any online DJ record pool service.
One thing that was a bit annoying in the catalog was the amount of false matches that turned out to be covers of famous songs – especially when the original artist wasn't present. This plagues a lot of streaming services, but in a request-oriented situation, you want to be able to quickly tell when a song is a real match or not. Have to pay close attention to the artist!
The Pulselocker Website
Because the Pulselocker interface in Serato DJ is limited to just search results and the offline playlists / tracks that you set up, it seems like the best way to use the service (aside from when you're getting requests during a gig) is adopting a record pool workflow. Pulselocker's website is great for this, and has one of the best interfaces for finding new music in genres that you like.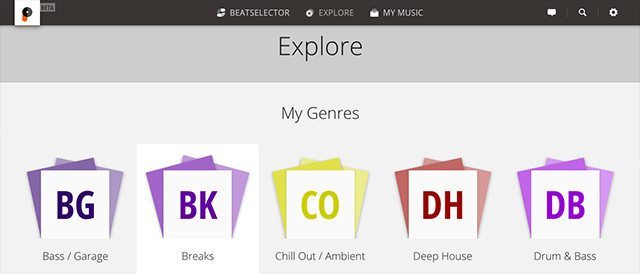 We've seen a number of users and other reviewers note that the actual interface experience feels pretty similar to Google Music – and they're not wrong. The big difference comes in the DJ-oriented curation that's happening here – it's clear that Pulselocker has people who actually know each genre selecting new great releases and adding them to each of the genres, making it easy for a user to jump into a genre and find new great stuff. For instance, here's the current overview of the Drum & Bass genre: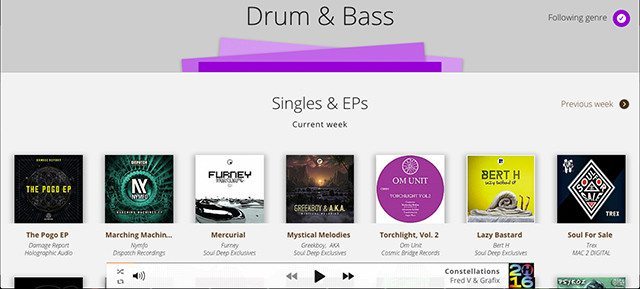 The entire website seems to be built in Flash, and there's no mobile support as of yet – but Pulselocker does note that they're working on a mobile companion app, which could really improve the workflow of a lot of users.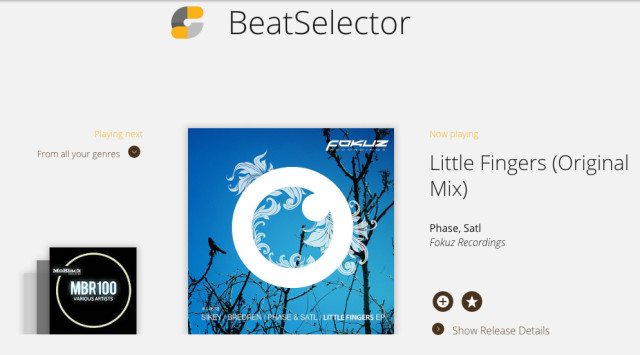 Personally, I found myself a big fan of the "Beatselector" section of the website, a Pandora-styled radio player that plays recent releases from your favorited genres. There are links in the player to quickly save the playing track to your offline library, a playlist, or just favorite it. It's exactly the workflow that I wish every record pool had.
One small drawback of using the website to add tracks to your offline collection is that you have to then restart Serato DJ for the new tracks to show up. It's not a big deal, but considering how underwhelming the browsing options are in the Serato-side integration, it would be great if this were dynamic.
Is This The Future?
DJs and music tech industry folk have been predicting that streaming music will eventually become the norm in every industry, even the DJ world where track ownership and local storage has been critical. Because Pulselocker takes a hybrid approach and allows offline storage of unlimited tracks, it is very reasonable for any type of DJ to use this.
But other services and integrations aren't that far behind – we've seen how Spotify and Algoriddim's djay have progressed to a state where it's almost realistic to DJ off streaming services in the club. Ultimately, it comes down to the software that the streaming service is available in, the quality of the integration, and the music selection – and so far, Pulselocker is well on track to become the dominant player in digital DJ streaming libraries.
Update from Pulselocker: What's Next
We just heard from the Pulselocker team – who wanted to share a few points about what's coming up for them next:
We just added the genres into our SDK, so they should be appearing inside Serato DJ soon
BPM/key are in the works!  We've been trying to come up with the best solution to analyze all 44 million tracks.
We're still ingesting music from labels, and our catalog is far from complete.  We expect to have a full catalog by summer.
Because of the last two points (BPM and catalog), we consider the site still in a "beta" state.
If you haven't tried out Pulselocker yet, it's worth trying the trial, especially if you use Serato DJ. If not – perhaps wait for the Rekordbox integration …. or maybe Traktor might finally jump on this game soon? Let us know your thoughts in the comments below.