Being able to find a gig can be difficult for DJs, particularly if you don't have a booking agent who is always on the hunt for you. What if there was an app to take care of that? AGNT, a new project from DJ Endo and Viet Nguyen, hopes to be the AirBnB of the DJ world. Read on for an interview and overview from DJTT staff contributor Dan Cole.
What Is AGNT?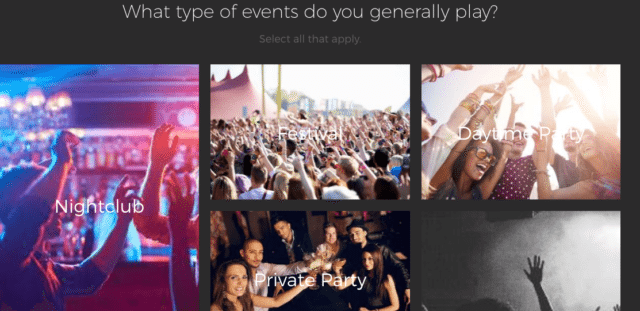 AGNT is the latest tool to enter the sharing economy; a market disruptor that aims to connect the DJ directly to the promoter, with the option of by-passing the middle man. "Our initial thoughts were, we could be like the new AirBnB for DJs," says Viet Nguyen, one of AGNT's co-founders about the new service.
The new tool is the brainchild of product specialist and DJ, Mike Henderson aka. ENDO, seasoned promoter Viet Nguyen along with David Nguyen, who brings a wealthy background in UX and graphic design to the table.
"Mike and I were talking about all the things we thought the industry could use," Viet explains, "artists were complaining that they don't have representation, that no-one was helping them collect money from promoters, and that promoters were sticking to the same DJs."
Their solution was released on June 14th earlier this year. AGNT is available as a webtool and iOS app. As a registered user –like with AirBnB- you can position yourself as one of two categories; a DJ, or an event host, or both.
"We made it really easy to switch between artist and organizer," Mike explains, "as we know that quite often artists are throwing their own events." You build your unique profile, and from there – as like other services in the sharing economy – you can be matched with an event or promoter who is looking for someone just like you.
Building An AGNT DJ Profile
Two months in and AGNT is already servicing thousands of DJs from all types of backgrounds. "Our goal was to build an app that accommodated all types of DJs," Viet explains. To achieve this, the team assembled a focus group of around 12,000 resident DJs to plug in feedback and data that would go into building the platform. From the get-go as an artist you build your profile as follows:
Log-in to build an account using your email address
Select what events you mainly play: nightclubs, festivals, daytime parties, private parties, underground events, corporate events and or weddings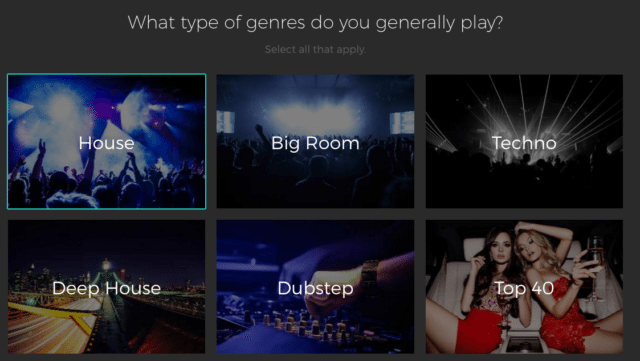 Select what genres of music you play from the 32 listed (from country, to trap, big room and everything in-between)
Add a tech rider, listing all the equipment the promoter needs to provide

List your expected fee rates, from minimum required payment to maximum rate
Populate your profile with your social media links, and mixes
As a DJ, your profile allows you to be connected directly with promoters. Event organizers can search using the criteria available, check distance, fees, genres, and event types. You can even check artist availability, in case they're booked or on holiday. Once interested, they can reach out, make an offer and even negotiate terms. The DJ profile hosts all these details, as well as being able to host up to 5 mixes. "As a promoter having a minimum and maximum fee is really useful," explains Viet, "when an artists asks me to 'make an offer' it means it means I don't end up paying too much or offering too little."
Booking / Getting Booked With AGNT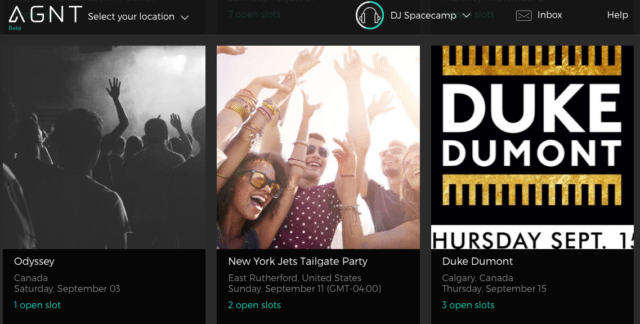 When the promoter decides to book the artist, a fee is settled and additional transport costs are negotiated, should they be required (what is referred to as an 'add-in deal' in the booking industry). As an artist you can state how far you're willing to travel before additional transport costs need to be added. AGNT then takes a 3% service charge from the artist-booking fee (and not from the travel fees), and a percentage from the organizer dependent on the event's size.
There are various cancellation policies in place to protect the needs of the artist and promoter, which can be agreed upon booking, with a team on standby to mediate any potential conflicts. "The busier you are, the stricter you can set your cancellation terms," Mike adds.
One of the major advantages of using AGNT to manage bookings is the secure transfer of payments. Once a show has been confirmed, 50% of the fee is transferred into ESCROW, with the rest transferred the following business day. This saves the artist from chasing the promoter for the booking fee or even having to wait until the end of the event for payment.
Another beneficial element of AGNT, is that as an artist you can pitch your services for an event. As a promoter, when listing your party or festival on AGNT, you can add if there are open spots that need filling. As an artist, if you think you're applicable for this event, you can drop the promoter a message and pitch your services. And finally, as an artist and promoter, you can be rated using the system – highlighting your professionalism and ability to meet the terms of agreement. "With this, we're just trying to make everyone accountable," explains Mike.
No Agent. No Problem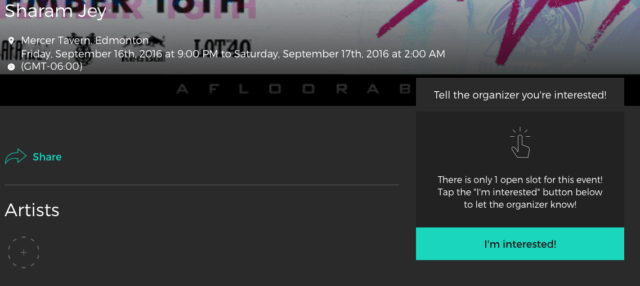 AGNT was rolled out to fill a gap in the market, where smaller artists were lacking representation. This hasn't prevented larger artists from using the service however. Along with smaller, local DJs, the site is already accommodating the likes of DJ Rap, Sydney Blu, Reid Speed and more. These artists have the option of managing the bookings themselves outside of their existing booking agreement, or have their agency manage their bookings using the tools AGNT provides for them. "It's really just another way of being found or being heard," Viet explains.  A lot of artists using AGNT are also encouraging their agents to do their booking through this system to help keep everything in one place.
To date, there are around 25 – 30 artist bookings per week using AGNT, with some festivals having already booked up to 12 artists using the app. The service has also teamed up with several Live Nation events, focusing their services on several North American cities, with plans to roll out to the entire territory within time. Once the infrastructure is in place, then AGNT will be looking to target the European market and adopt a global perspective.
It's such a simple but effective premise that protects the rights of all involved. It's staggering to think that nothing like it has been launched before. [Editor's note: there was a service, PitchFade, that launched in 2014 that tried to do something similar]  "There's nothing quite like it that's been built for DJs in this way," Viet adds, "which is why we did it this way."
Check out AGNT's booking web app here – or look them up on the iTunes App Store.