One or more record pool subscriptions can be essential to many modern club DJs. Record pools can help to streamline the search for new tunes and broaden one's musical horizons, while being far more cost-effective than purchasing each record individually. In this feature, contributing writer Tom Hricik reviews five common DJ record pools.
What Are DJ Record Pools Good For?
For many working DJs, purchasing every single record they might need to play is out of the question. With an ever-changing landscape of singles, remixes, bootlegs, and custom edits to choose from, having a simple, hassle-free service to help DJs find the records they need at a price they can afford can be a godsend.
Enter the record pool, defined as:
"…a regionalized and centralized method of music distribution that allows DJs to receive promotional music to play in nightclubs."
DJ TechTools' last round-up review of record pools was published over three years ago. Since then, there've been changes and new pools added – so today we're looking at five unique pools that have a strong presence at the start of 2017.
The Pools
Editor's note: there are other DJ pools out there – these five were chosen for their relative popularity among club DJs. Other great pools reviewed on DJTT recently include:
DJCity

Website: www.djcity.com
Price: $90 for three months.
What's Great?: A sizable amount of trendy, diverse, DJ ready originals and remixes at your fingertips.
What Needs Improvement?: Characters are typically changed in dirty song titles (e.g. "We Want Some P#ssy").
For many DJs who never had the chance to be involved in a vinyl record pool, DJCity was the first foray into the world of record pools – and for good reason. The pool offers some of the newest, freshest tracks available at a price that's easy on the budget.
You won't come to this site to build a collection of early 90's Hip Hop, or to quickly download a request for a redrum of Frank Sinatra, but for anyone looking to add an extremely club-relevant flair to their sets – DJCity is a no brainer.
Incredibly Fresh Content
DJCity does not offer any throwback or legacy music – instead, they keep their selection undeniably fresh. Often while shopping in online music stores like Beatport, I find at least half of the tracks I plan to buy already in this pool. This ratio increases if the tracks are more mainstream. This is a welcome ease on the wallet. Occasionally, I've even found major label tracks on DJCity prior to their official release.
Remix City?
While nearly all the pools offer remixes, DJCity seems to err on the side of the newest, trendiest music in their selections. When genres like Tropical House or Future Bass were first emerging, this pool was the go-to when building my collection. Additionally, well-known editors/producers like Primetyme, KidCutUp, and Kronic seem to release exclusively through the service.
The UK Connection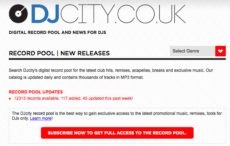 A little known trick – you can log in to both DJCity and DJCity UK. The service's UK counterpart has the music from the US site, along with its own UK content. This is great for DJs looking for a more European selection when building their library.
Club Killers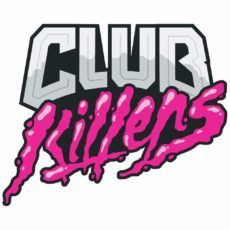 Website: www.clubkillers.com
Price: $35 per month.
What's Great?: A true abundance of custom, truly "club-killing" DJ edits.
What Needs Improvement?: One of the few record pools that does not also feature a mobile app.
"Same as always, but like never before," is a slogan often seen on the Club Killers site. The pool has a rare communal feel to it, and thanks to a recent facelift, it boasts a sleek, simple new interface. To become a part of "the world's most dangerous crew," you must know an existing member. Club Killers is half record pool, half secret society, and 100% quality. We will begin by highlighting one thing that Club Killers has always been known for.
An Extensive Collection of Custom Edits
For DJs who take issue with the way most records are structured, most of the records on Club Killers have a download option called the "CK Cut" – this is a short edit. Based on the current trending chart of the pool, these cuts are very popular: right now 13 of the 20 tracks in their trending chart are edited by a Club Killers resident. This includes mashups, re-drums, and proper remixes. Club Killers truly excels in this arena, offering tracks with that bit of extra shine that can take a DJ set from good to fantastic.
Don't believe me? Check out this video of Skrillex playing Boiler Room Shanghai, where he drops three of Deville's (a Club Killers resident DJ) edits in 70 minutes.
Curated Spotlights For The Win
Digging for records can take time and sorting through masses of music can become tedious. The process of finding a diamond in the rough is one of the most rewarding aspects of curating music. Club Killers seems to understand this, but also helps their crew save time by offering Curated Spotlights – playlists of 20 records with a specific theme. This can include anything from "90's Party Jams" to "Digital Dave's Top 20 Picks". Club Killers has a respectable back catalog of music spanning decades, all of which is available for download as a paid member. As if these this wasn't enough, the pool also offers an option to "Express Download" up to 15 tracks in any genre you would like.
Direct Music Service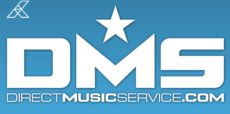 Website: www.directmusicservice.com
Price: $29.95 per month (for the limited plan), up to 40% off  for yearly packages
What's Great?: One of the largest back catalogues available, coupled with its own brand of exclusive edits.
What Needs Improvement?: Some DJs may dislike that most records on DMS have an intro, few will start cold.
When DJ AM put a stamp of approval on something, you know it is worth looking into. No, I'm not talking about Serato, Technics 1200s, or even the Nike Dunks he wore. I'm talking about Direct Music Service.
The Best of Both Worlds?
DMS is an incredibly versatile record pool. In many ways, it can be considered the best of both worlds in terms of balancing new material and fresh, exclusive edits with a massive back catalog of throwbacks and classics. From 70's throwbacks, to Festival Trap, to Deep House, DMS goes above and beyond in terms of the selection they offer their users.
With regards to the extensive back catalogue of classic records, these aren't low quality, un-quantized, intro-less versions of the records you need. DMS has DJ-ready, high quality downloads of even the most obscure tracks I've searched for. I firmly believe that their back catalog is second to none in terms of size and quality, and they've helped me diversify my library decades beyond my active years as a DJ.
A World-Class Team of Editors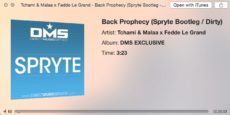 DMS ranks highly among its peers when considering the team behind it. In total, 15 editors work 24/7 to keep DMS on top of the game. The custom edits on DMS have often been some of my best club weapons. I can recall multiple occasions when I've been approached by DJs after my set, specifically asking for the edits I've gotten from DMS.
DMS features a form where users can suggest tracks to be added to the pool, and they genuinely do their best to accommodate the requests made. The level of dedication and quality that #teamDMS continues to deliver to its users each year has made it an exceptional service worthy of immense praise, and one of my favorite pools in existence.
POOL by Promo Only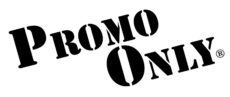 Website: www.promoonly.com
Price: Starts at $12.00/month
What's Great?: Highly affordable, with extra genres available that are of particular use for mobile DJs
What Needs Improvement?: Unlike DMS, many tracks may lack intro versions, a potential downside/upside depending on one's mixing style
With 25 years in the game, and ten consecutive wins for "Best Record Pool" at the International Dance Music Awards, this roundup would not be complete without a mention of Promo Only. It's is one of the few services in existence with rights to distribute both their audio and video content in the United States, Canada, and Europe. Beyond DJs, Promo Only services every radio station under the Clear Channel and Cox Radio umbrella, as well as large corporations like Royal Caribbean and Buffalo Wild Wings.
Useful for both club and mobile DJs alike
Promo Only is the only pool to use a desktop app (called POOL) for downloading music. POOL provides up-to-the-minute information on new releases, and offers a large amount of video content for VDJs as well. Additionally, Promo Only is one of the few remaining record pools to still offer CDs & DVDs. They don't offer legacy audio content, but the diversity that this record pool offers is simply incredible. In addition to Hip Hop, Pop and EDM offered by most record pools, Promo Only has Christian, Country, Latin, and other genres often needed by mobile DJs.
Detailed Statistical Analysis
One of my favorite features of POOL is TrackTrends. Every user with the POOL app installed can anonymously upload their DJ history. TrackTrends is a web-based chart system that is created from the actual data of what DJs are playing most. The more a track is played by DJs, the higher on the chart it will climb.
Live DJ Service

Website: www.livedjservice.com
Price: $30 per month, lifetime memberships regularly offered at a discount.
What's Great?: A specialization for big room club music, an extra touch of exclusivity
What Needs Improvement?: Not updated each week – although it's more of a boutique service than the others
Live DJ Service has only recently been made available to the public. Previously, it was completely on the down-low, and invite only. Members include Flosstradamus, Dillon Francis, Diplo, GTA and Salva – just to name a few. LDS is different than other pools in that it offers less music overall, but has an "all-killer-no-filler" ethos to it.
Club Specialization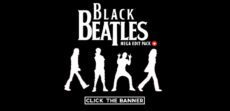 LDS is geared towards DJs rocking nightclubs, offering infrequent, one-time uploads Benzi calls "shipments." In each are folders containing a specific genre of music, each hand-selected and supported by Benzi. Regularly in these folders are often some amazing edits. Without LDS, I would never have come across some of my greatest dance floor weapons that helped to define my sound this year.
The downside is that the pool is updated only every few months or so, but you're guaranteed quality when a shipment does arrive. Benzi occasionally runs promotions where lifetime memberships are offered at a discount rate, but these are only offered to those already subscribed. While LDS is not a pool you can rely on for weekly updates, it certainly is a pool whose selections can help to set you apart in what is increasingly a sea of other DJs with record pool subscriptions.
One Pool To Rule Them All?
If you were looking for an official endorsement of one record pool over another, unfortunately I won't be suggesting one any time soon. The fact of the matter is that I use each of the record pools listed above, and I find them all to be essential throughout the year. Each of the listed pools caters to a diverse group of users quite differently. Each pool has its own flavor, its own team of editors, and its own reasons for why you should join.
I advise readers to have access to multiple record pools. There is simply too much great music being pushed out by the above services to limit yourself to just one, even if you have a favorite to which you tend to gravitate towards.
What is most important, however, is that even if you have a library of the best music imaginable for the particular night you are playing, it is on you as a DJ to program the room properly, and ultimately make the party happen.
That, my friends, is something that cannot be obtained simply by kicking out a check for a monthly subscription.
Need new gear to play those hot tracks? Shop at DJTT