We've heard the clear news from Native Instruments: Traktor Pro 2 is going to get at least a few more updates to keep it relevant and modern. While the long-term plan is that a "New Traktor" is coming, the current code base has active development. In today's article, we've put together a wish list of features that Traktor DJs want to see in the Traktor Pro 2 updates that remain. We've taken suggestions from our own comments, forums, and NI's forums – what will Traktor 2.12 bring?
Features For Traktor Pro 2.12 & Beyond
"We have engaged in rewriting Traktor from ground-up, even though this takes significant time and resource investment. We will maintain and improve Traktor Pro for several more years until the new Traktor is mature enough, also for our Pro users. There are more updates to Traktor Pro planned in the coming months." – NI official statement in our State of Traktor article
Realistically, Traktor Pro 2 will get a few more years of updates – as NI noted in the quote above, they'll be improvements and maintenance updates (read: features and bug fixes). The development team seems to be in full swing, having just moved a public beta into a launch state with 2.11.3.
Here's our wishlist for Traktor Pro 2.12 – if you have something you think needs to be added, leave a comment below with your idea and we'll feature the most highly voted ones in this article. NI watches forums and comment threads like this one!
Flexible/Dynamic Beat Grids
What Is It?: Beat grids that aren't locked to the same tempo throughout the entire track – great for older/non-warped/non-electronic drum machine tracks
Why Add To Traktor?: Many other DJ softwares have this ability – even Rekordbox had it before performance mode. It opens up a lot of potential to use even more music inside of Traktor – including custom BPM transition edits and other tracks that very tempo throughout the song
How Likely To Happen?: This has been a very long requested feature – but could be accomplished by allowing tracks to have more than one beat grid. Even if it's only an option for manual beat grids and not auto-detected, it seems probable NI can see the value in building it out.   
XDJ-1000MK2 HID Integration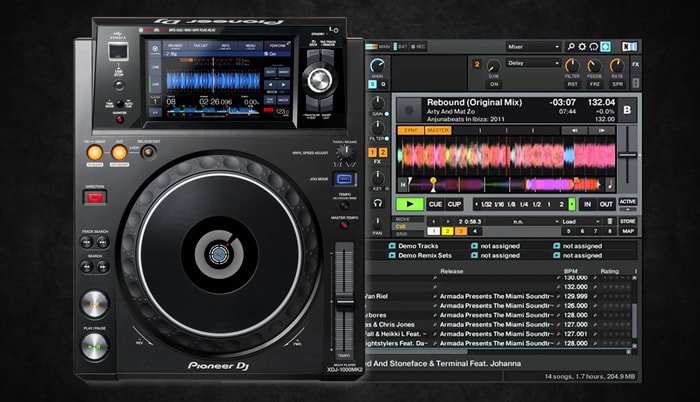 What Is It?: Adding full waveform display, Traktor control, etc to the popular XDJ-1000MK2 media players
Why Add To Traktor?: Many Traktor users don't want to have to shell out hundreds of dollars extra for media player features they won't use on the NXS2/TOUR1 CDJs, so adding HID to the XDJ-1000MK2s would be a big win for DJ budgets everywhere.  
How Likely To Happen?: Native Instruments mods on their forums have indicated that this is on the near-term roadmap!
Denon DJ SC5000 HID Integration
What Is It?: Full HID integration (waveforms, browsing, dual deck control, etc) for Denon DJ's SC5000 players – similar to what Serato DJ users have (watch a mix in this mode below)
Why Add To Traktor?: We've already seen the first hints from Denon DJ that Traktor collections will soon be able to be imported into Engine Prime. That's a clear first step in collaboration – and exactly what the roadmap was for Serato DJ users, who eventually got an HID mode in November 2017.    
How Likely To Happen?: We suspect this is very likely to happen this year.
Retina / High Density Interface
What Is It?: On a Retina/high density display, Traktor Pro looks a bit chunky around the edges – because the user interface hasn't been updated for these resolutions yet.
Why Add To Traktor?: Many users in 2018 have Retina display computers or high density screens – and Traktor looks pretty crummy when compared to other apps that have been optimized for these displays (like Serato DJ Pro 2.0).
How Likely To Happen?: With a few dedicated graphic designers, updating the UI to be Retina-ready shouldn't take that long. We suspect that NI might do it across the board for all of their products – for instance, Maschine could also use a similar graphical upgrade.
Mobile App For Collection Prep/Organization (again)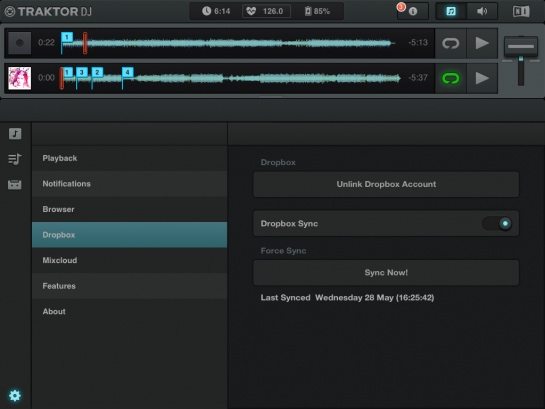 What Is It?: The ability to prepare your cue points, beat grids, playlists, loops, etc on your mobile phone or tablet
Why Add To Traktor?: Guess what? This already happened. Remember how Traktor DJ was a thing on iOS so many years ago in 2013? The functionality broke and was never repaired, but considering iCloud Sync got added in a small 2017 update to the app, it seems like Metadata Sync could easily be re-added….please? And with an Android port?
How Likely To Happen?: Traktor DJ is an amazing iPad and iPhone app – even despite it not being as regularly developed as other iOS DJ applications. The hard part is that adding this functionality back won't make NI any more money (most Traktor users who would use it probably already have bought the app) – but it sure would earn some good will and grateful users.   
Editable Stock HID Mappings for all Kontrol units
What Is It?: Right now, many of the newer Traktor Kontrol controllers (S8, D2, S5) have User sections in preferences, but aren't completely user mappable.
Why Add To Traktor?: Since NI has discontinued the D2 and S5, there's no reason to continue to lock down the functionality – why not open up the HID mappings so that users can customize how they work? Controller customization has long been a core function of Traktor Pro!
How Likely To Happen?: Probably not top priority for NI at the moment since they've discontinued some of these controllers.  
Smart Playlists / Track Suggestions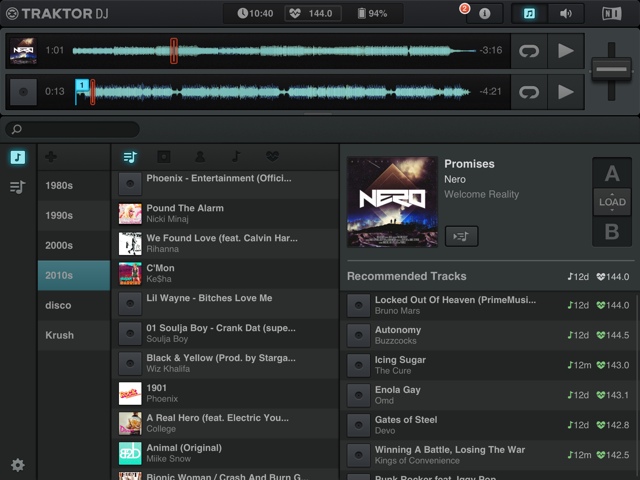 What Is It?: The ability to create Smart Playlists (auto-populated by metadata) and/or have track suggestions for the current playing track.
Why Add To Traktor?: There are a few third-party tools out there for Track Suggestions (Kado and TraktorAutoNextSong both support it) but in truth, NI already developed the ability to have track suggestions when they built Traktor DJ on iOS. How has this never made it into Traktor Pro 2? A similar library functionality is Smart Playlists – something that most music management software already has…
How Likely To Happen?: The functionality for both is already well-defined in the industry and in NI's own product, Traktor DJ – we give these features good odds of being on the shortlist for the final TP2 updates.
Want to make your voice heard in Traktor development? Share ideas and upvote your favorites in the comments – and consider visiting the Traktor Beta feature request forums and hitting the "Like" button on feature requests that you want to see.