5 Futuristic DJ Software Features That Will Soon Be Commonplace
We hear a lot about "the future of DJing", but what features are actually in the near-future of DJ softwares like Traktor, Serato, Rekordbox, and Virtual DJ? In today's article, we'll round up the most likely features that will make an appearance in upcoming software releases; along with which companies are already doing something similar.
Here's what we expect to see happen in the world of DJ software in the very near future: 
Mixed / Augmented Reality DJ Setups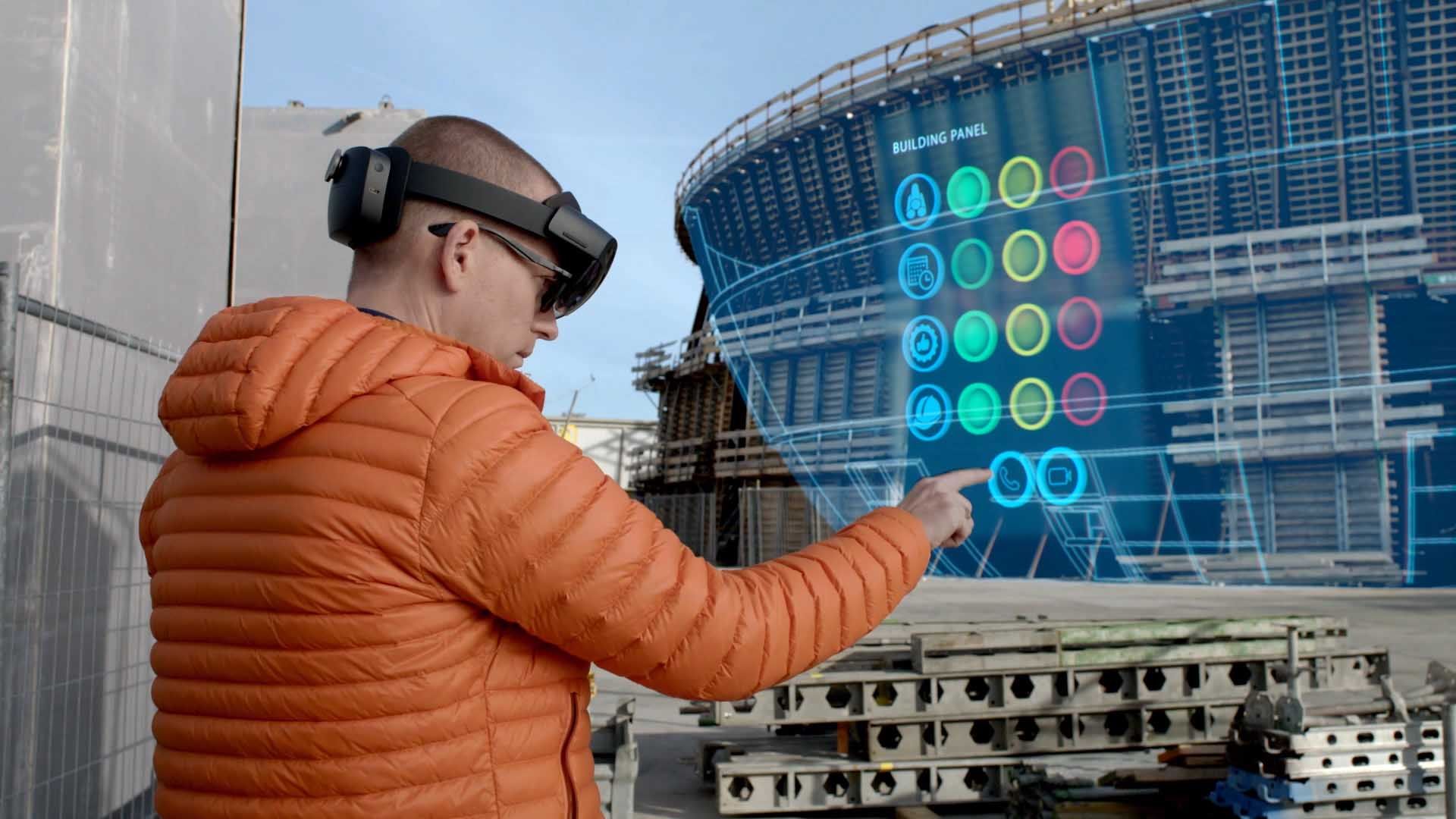 We'll start with the idea that might seem the most absurd on this list, largely because it involves a technology that's not quite mainstream yet: augmented reality. There's been a lot of talk about AR in the last month because both Microsoft and Apple are aiming to make dramatic forays into the space this year.
Microsoft just announced their HoloLens 2, which is a new headset that overlays apps and information onto the real world. It's worth taking a bit to read about this new product and imagining the implications for the DJ world. Here's a quick excerpt from a writeup on ZDnet:
"…almost all of what I did in the HoloLens 2 experience could have also been done in virtual reality. But the demo didn't require me to focus on, for example, troubleshooting an actual machine part — something that would require me to interoperate with physical objects. Even without such a task at hand, it is simply less disorienting and more confidence-inspiring to experience digital objects when you can can see them in the context of the real world."
There's a really good chance that we're going to leapfrog right past VR features for mainstream DJ apps into AR features. Imagine a DJ software user interface that doesn't end with the laptop screen or the hardware's edge. Unlike VR, an AR device would allow performers to stay present in the moment while still taking advantage of additional interface elements and information.
No More Track Analysis For 99% Of Tracks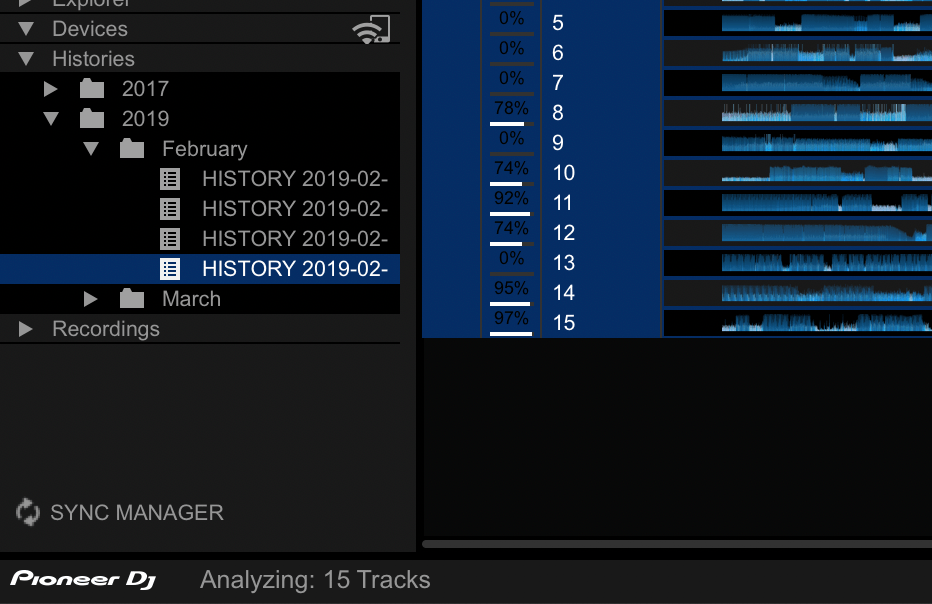 Track analysis, for the most part, is a solved game. There is a "correct" beat grid, key, and tempo for every single track ever made, and once a statistical majority of DJs agree on those, there's no reason for that analysis to be done again. We expect that aside from original / unreleased / whitelabel tracks, track analysis will be mostly gone in future DJ softwares.
Remember too that Beatport's entire library (as well as the open-format Beatsource relaunch) will soon be integrated directly into DJ softwares. For DJs to benefit even more from these integrations, it would make sense to have all the metadata and analysis information already attached to the tracks when they're streamed from the cloud.
Who's already doing it? In a recent beta version of Rekordbox, Pioneer DJ added a feature that uploads all of your track analysis results to the cloud, and confirmed that this will be used to speed up analysis data in the future.
Share Libraries + Track Data Between Every Software
Instead of using tools to regularly sync up their software libraries, expect future DJ softwares to share common data between them. Waveforms, beatgrids, cue points, playlists, key data – these are all currently locked away in each software's collection.
In the short-term, it only behooves manufacturers like Pioneer DJ to keep their metadata locked in – why would they want to make it easy for people to switch to another platform? But in the long-term, every DJ would be better off if every manufacturer removed these unnecessary cloisters of information and allowed DJs to move their libraries quickly and freely. It would mean more DJs would try Rekordbox DJ, more DJs could test out Denon's standalone gear, more DJs could try advanced Serato/Traktor features, and so on.
Who's already doing it? We recently posted an article about turning a single USB drive into a works-with-any-software drive. It uses a tool called the DJ Conversion Utility, a Mac-only app created by Mix Master G, an independent developer and DJ. Rekordbuddy has also been around for years, and offers a similar library conversion process. Both work for the time being, but there would be no comparison to a manufacturer-built solution.
More Data Shared With Lighting + Visuals Desks
Working a visuals or lighting desk during a DJ show can be a lot of fun. But it also can be incredibly unpredictable if you're hearing songs for the first time, or are unfamiliar with a DJ's style. That's why we expect DJ software (and hardware) to send even more information to lighting and visuals software in future releases. This could allow visuals and lighting teams to have dynamically reactive lighting that works with the performance not based simply on audio analysis or good instincts on the staff's part.
What's already out there: There is a ton of advancement on this front, including
Soundswitch, which allows you to write custom DMX light shows with every track
Rekordbox's lighting mode, which automatically assigns lighting scenes with automatically detected phrases in tracks
Denon DJ + Resolume's StageLinq integration, (video above), which passes all information from new Denon DJ gear into Resolume for easy mapping.
Streaming Music Libraries That You Actually Use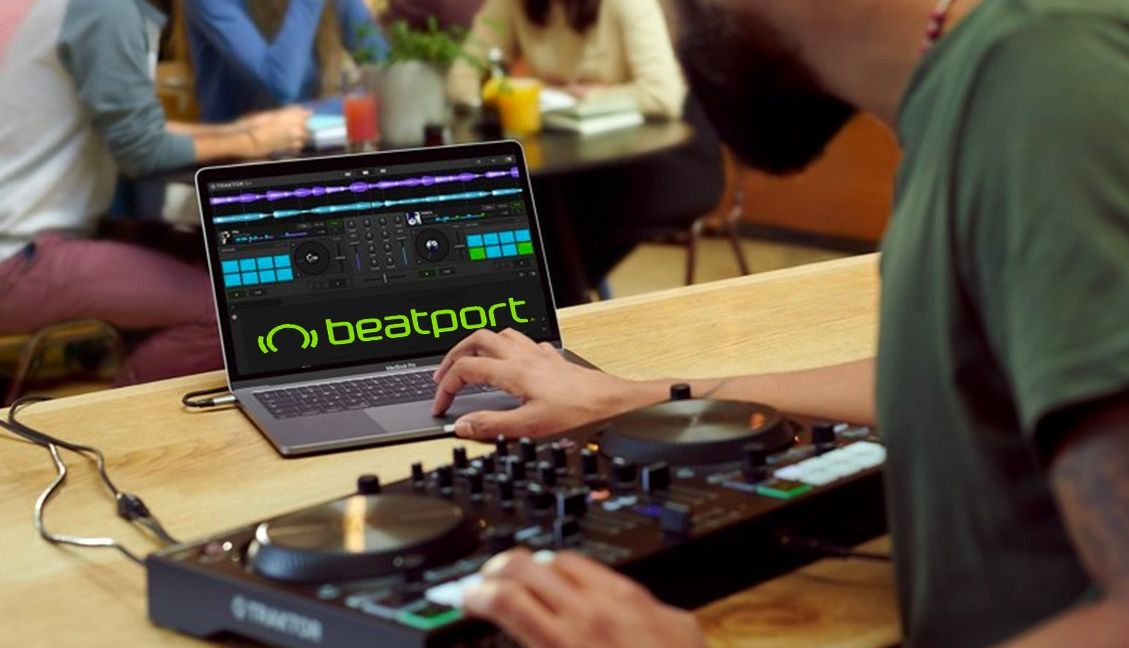 We're about to be in a third wave of streaming inside of DJ software libraries. While earlier iterations were sometimes frustrating in terms of quality (Virtual DJ's early streaming features) or consistency (Pulselocker's limited library), this new era of streaming uses high quality sources, incredibly diverse libraries, and include useful DJ-oriented curations (like suggested tracks and playlists).
We're not expecting every DJ to start streaming from TIDAL, but when Beatport Link launches later this year, as well as DJ City/Beatsource, it seems inevitable that the streaming bug will catch on even among DJs who are more hesitant about the concept.
The thing no one is talking about: will someone (besides Algoriddim) cut a deal with Spotify for streaming access to their library? The streaming giant has one of the best libraries out there, one of the best recommendation engines, and a massive userbase. If one of the main DJ softwares could lock down a legal deal with Spotify for their library, it would be a huge boon.
Your Ideas Here!
Some of the best ideas for DJ technology have come from you, the global community of DJs that actually use these tools every single day. What would you want to see in future DJ software, and what do you suspect might be around the corner? Share your thoughts in the comments below and we'll feature the best ones.