FX Fundamentals- Filters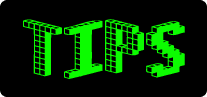 In response to the handy feedback icon you see on your left hand side of this site I will be starting a "FX Fundamentals" series and go through many different uses of FX that you can use inside Traktor or any other software. First on the list is filters, the work horse of a dj's effects arsenal. Along with a basic overview of the different filter options, I will go into multi mapping a single knob to many parts of a filter and layering 2 filters for even more effective results. Check out the video bellow for the scoop.
To duplicate the steps in the video you can load this Super Knob TKS_ Example file and re-map the settings to your controller. You just need a LP Zone 92 filter set to one deck and a Zone HP 92 filter as a master effect. Want to integrate this into your existing TKS file? Easy- just copy and paste the contents inside a text editor into your own TKS and save the results with a .TKS extension.