I get a lot of mail from people every week asking different questions about digital djing. Even though its impossible to answer each and every question fully, dont stop sending them in. The kind letters you send are what keeps me going and helps put a personal feel on this sometimes distant internet thing.
When we recieve an email with a complicated question, I usually respond that its best to post those types of questions in the forum where everyone can benefit from the answer and a discussion will get started. Most of the questions are great but sometimes they take a little bit longer than an email to properly answer. So to answer some of teh common questions in a public forum, we want to try a something new. Every Friday, until you get sick of it, I will answer one letter in detail. So without further ado here is the letter of the week!
Hey Ean,
I want to just take a moment to thank you sincerely for everything you have done to help me begin to realize a dream of mine since I was 16. Although you have never directly communicated to me until now, I have been reading as many articles of yours as I can over the past month. I have made some very significant purchases recently that were greatly influenced by your opinions and by those shared on your forum.

Digital DJing for me is really going to fuse my passion for music with my passion for uniting people together. I love being a children's therapist and a personal trainer and now I will love being a Digital DJ!

Thank you very much,
Take care
Michael

P.S. I am not just trying to decide on the soundcard for my soon-to-come Japan Version VCI-100. Thinking that Firebox is the way to go….

Also, any idea on when the upgrade package w/overlays for your special edition will be ready?
Thanks for your kind words Michael, we are happy to have you here!
The best $200 sound card?
Since you are asking about the firebox, I assume your budget is around $200 and you need a multiple out put sound card. So here are 3 cards that are well made and fit those needs.
Presonus Firebox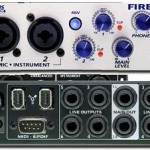 I personally used this card for several years and enjoyed it a lot. The drivers are reliable and have low latencey. Overall its a good value for your money but there were a few things that bothered me.
the 1/4 outputs are annoying because you always need to carry around adapters or large 1/4″ to RCA cables
the outputs are nice and clean but a little too loud for running into dj mixers. I found it was always a little too hot.
if you care, the mic inputs don't have a lot of gain.
that being said, this card is particular small and easy to carry around. the metal case is bullet proof and just about impossible to break.
Audio 8 Dj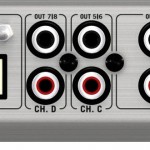 Although its a tad more pricey this card offers a lot of extra features that are handy for djs:
rca outputs make it easy to run into mixers
the multi core cables make setting up DVS systems error proof
4 sets of outputs and 3 inputs
allows DVS control over traktor
my only complaint is that the USB port is very finicky about the USB cable you use. I have tried older cables that dont work at all so make sure you always pack the right one.
AudioFire 4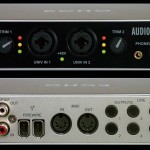 Relatively little is known about this card so we have requested a demo unit to do some testing. It does not have nearly as many outputs or inputs but I like the mini headphone jack on the front. Everyone has lost those darn 1/4″ adapters! Hopefully some users out there will have more feed back for you in the meantime.
The audio fire is built by echo audio, a company that has been making low latency sound cards for a long time. I have personally used several of their cards in the studio and the road and I was never disappointed with the reliability and ease of use. I doubt this one will be any different but some serious testing is in order.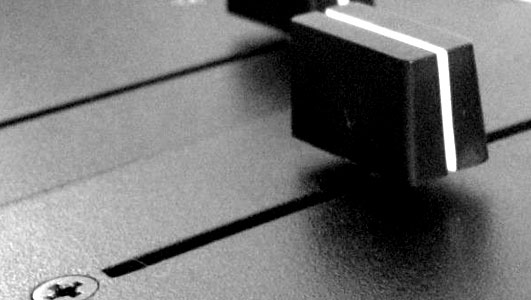 VCI-100SE Overlays
They are coming, I swear. The printer claims to be "printing away" and we will have 50 gorgeous full black overlays next week Tuesday. I would look for an announcement on the following Monday. Then shortly after that will be the Nintendo editions and then some blank overlays that will allow for your own personalized markings.