As expected a new line of macbooks dropped today and they do look fantastic. For the djs however its a mixed bag of blessings.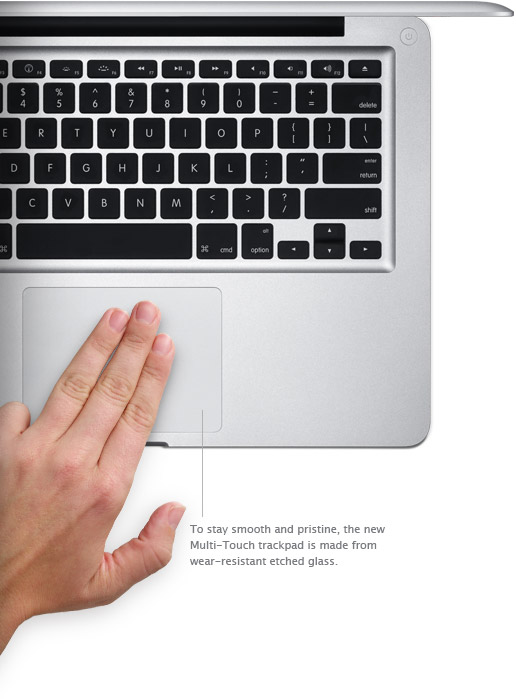 Multi Touch
as predicted mac has introduced the multi touch performance of the ipod into their touch pads on the macbook. Several years ago there was an app that converted mouse pad actions into midi and if someone manages to do this with multi touch it could be a very powerful tool for djs.
No Firewire?
usb makers are rejoicing and the firewire folks may be cringing. There is no fire wire port of any kind on the 13″ model.

There is only a firewire 800 port on the 15″

I am sure there will be some express card slot adapters for firewire 400 but the 13″ model looks out of luck.
Processor and memory
the specs looks better but not entirely mind blowing either.
2.4GHz Intel Core 2 Duo processor with 3MB on-chip shared L2 cache running 1:1 with processor speed; or 2.53GHz or 2.8GHz Intel Core 2 Duo processor with 6MB shared L2 cache
1066MHz frontside bus
2GB (two 1GB SO-DIMMs) or 4GB (two 2GB SO-DIMMs) of 1066MHz DDR3 SDRAM; two SO-DIMM slots support up to 4GB
Additional Reading
Gizmodo has an insane amount of posts including some hands on action with the new computers.