Its amazing how the simplest of things capture peoples imagination. The Korg Nano demo that I posted on you tube, featuring an off the cuff remix of we will rock you, is on the way to be one of our top videos. While it was a relatively simple routine I created in a few minutes to show off the nano,  many of you have asked what exactly I was doing. Check out the video above for a breakdown and then download the TSI and mp3 files after the break.
Download The TSI
korg nano juggle traktorpro 1.1 tsi
This file was created with the new Traktor Pro 1.1 update so you need to have that version installed to load it. In order to re-create the fx sounds you need to be running a chained effect on deck B with the following effects loaded in this order, drive then gater.
*Correction, as opposed to earlier stated you want to put the Gater First and then the mullholland drive after it. I forgot how I created the original effect and folks in the comments corrected me that the gater creates its own white noise and I used the drive effect to distort and turn up that noise so it is audible and gritty.

Create Your Own Version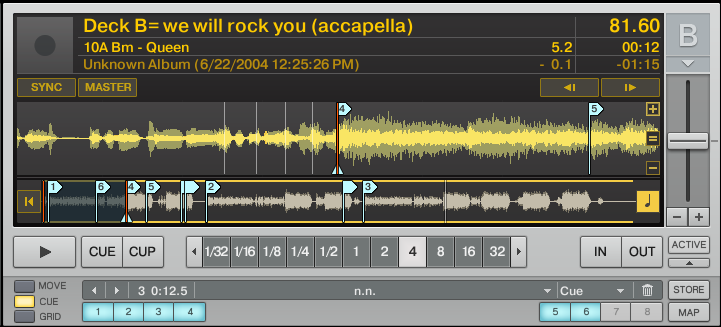 download the mp3 files I used in the videos with the cue points set here:
We Will Rock You Remix Folder.Zip
Just load the files and the effects to start jamming out. To make it really fun, I want you to upload your own versions of the remix and add it as a video response to the tutorial video. The version with the most views with get a free T-shirt from Dj TechTools.