Good news for those that have been waiting on products to show up in the web store. We have a few popular items back in stock and more showing up next week. Since I run a very small operation here we cant really afford to buy in large quantities and unfortunately the products often sell out quickly. In addition to getting some things back in stock, there are new products that will be showing up in the store soon, including one that is featured right here on this page somewhere. Can you spot it?  *Hint its not in grandma's cart, although she does have strange buying habits!*
T's are Back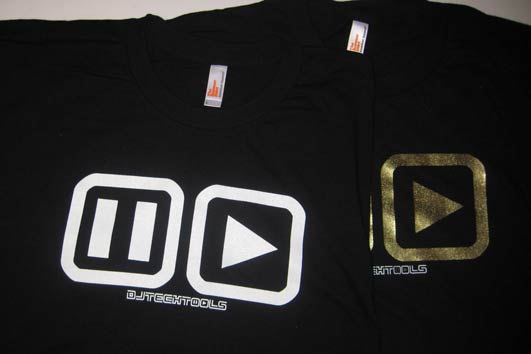 The web store is fully stocked in all sizes of the gold t shirts and we also added a white version to change it up for those that might not be into the bling. At $19.99 with low cost shipping world wide, these summer shirts from American apparel are high quality, super good looking and a darn good value.
Controllers Are Here

There are now a few of the 2nd generation VCI-100 SE's in stock and ready to ship. We are also in full Arcade button manufacturing mode and wiping out some incredible new arcade controllers next month. There is a new limited edition green arcade series that will be available in late march along with a long overdue Arcade Button DIY Kit.
Coming Very Soon…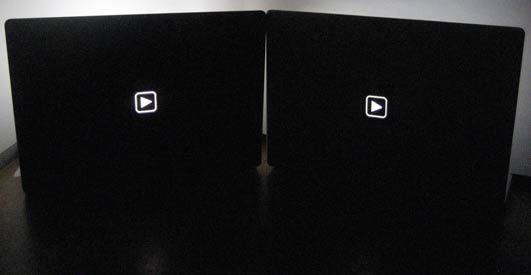 VCI-100 Firmware Upgrade Kits (In stock some time next week)
Black Knobs and Faders for Vestax (In stock any day)
"Just Play" laptop stickers (converts your apple logo into a glowing play button- coming next week) available in white, silver and black as a sticker pack with 2 other stickers.
Arcade Button Upgrade Kit (Due at the end of March) Approx $100 Includes:
arcade button overlay
cut guide for the machine shop
Detailed Tutorial Video on disc
8 Arcade Buttons + 8 Diodes
Did you know we will send you an email when your favorite products are back in stock? Sign up here.
Thank You!
Big thanks to all of you that have supported dj techtools and purchased some of our products. Those sales have allowed me to bring on some extra help so we can offer you more mappings and cutting edge articles. With their help and your support we can continue to make dj TechTools an even better community than it allready is.