Today I want to share my personal mapping for the midi-fighter with our readers in the hopes that you can use it with any controller or learn from it in your own mapping pursuits. One interesting technique I demonstrate in the video that might be useful to everyone is how to use multiple versions of the same controller without conflict. On Friday we are going to put the 2nd series of 500 Midi-Fighter's up for sale.  Hopefully this set should last a bit longer than the first batch, which sold out lickety-split. Download the Mapping and check out the new Midi-Fighter Builder page to design your own controller.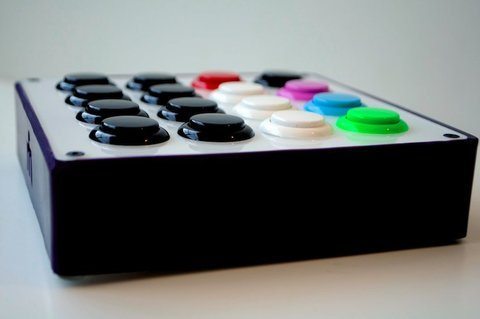 You might have noticed that there is a case on one of the midi-fighters in the video above. Well, I am happy to report that with this new batch you can build your own midi-fighter online (with an optional case) and we will send you the controller of your choice fully assembled. Existing midi-fighter owners can purchase a case for only 19 bones, and slide it on without taking the controller apart.
Check back on friday for a full dj mix video of me using 2 midi-fighters. As usual, I will post a few of the mp3s used in that mix and give everyone a chance to win one of their very own.