With so many people chomping at the bit to get their hands on one- we were very excited to get an exclusive S4 prototype here in the TechTools labs. Check out our preview video that runs through a few basic functions and some very lovely photos of NI's newest controller all after the break! Dj TechTools also has some exclusive deals on Traktor S4's in our webstore.
FIRST IMPRESSIONS
This is not a full review of the S4, someone other than myself will be testing a production version and posting a thorough and balanced review next month. In the mean time, I was personally very interested in seeing just how the hardware actually turned out and I have a small hunch you might be curious too since all that we have seen thus far are marketing videos and 3d photo renders.
A few of my intial thoughts:
The jog wheels really kick ass- they worked very well and are fun to use.
The unit is much lighter than expected- it's only 8 pounds!
It's large (about the size of the turntable)
The knobs, faders and buttons all feel very good
Nothing can replace a good arcade button for cue point drumming though… 🙁
I'm not a huge fan of the glossy acrylic in the center but the aluminum tops on each deck are very nice.
The loop encoder with loop length display is indeed really handy! (taps self on back)… 🙂
The S4 controller can be used without a power supply- the LEDs are just lower in brightness (+50%) and the headphone volume is lower.
The layout and labeling of this controller is not final, some things (like the sample buttons and jog wheels) will probably change.
I personally really like the matte black jog wheels with no logo.  We could all use a few less logos in this world..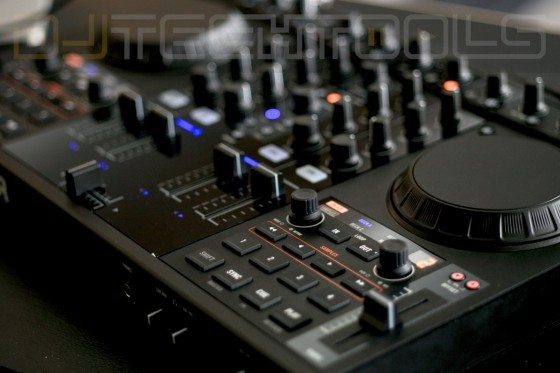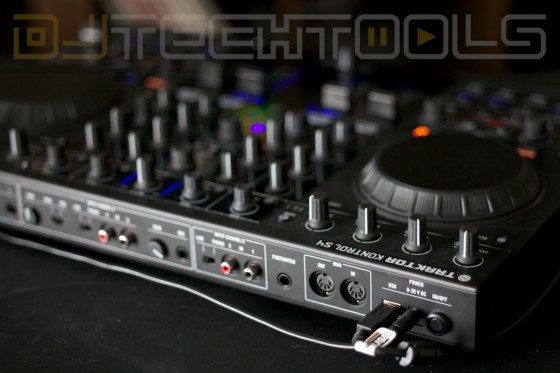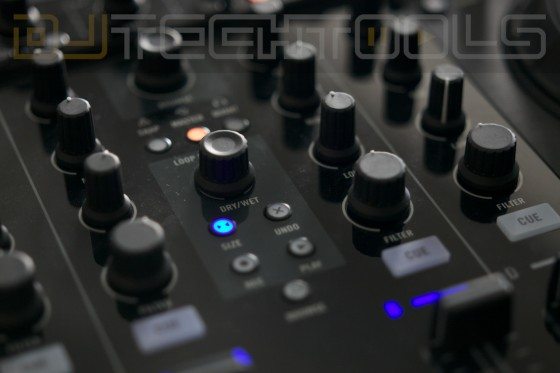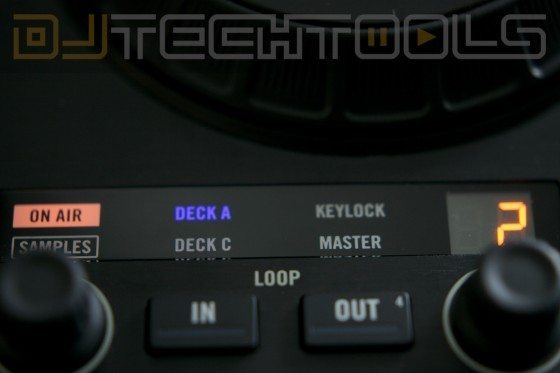 Did you know that Dj TechTools offers exclusive Deals on Traktor S4's to our readers?  Click here for S4 Bundle Deals
Check out the Full Review of the S4 here.