Serato Officially released 2 big updates today to the general public that have been in beta for quite some time. First up is the Ableton Bridge, Serato's answer to multi track loop playback in a dj set. Its now available for free to all owners of Ableton live 8.2 and Serato scratch. Also on deck today is the much awaited 2.1 update which adds direct support for the Novation Dicer, and Pioneer's CDJ-2000/CDJ-900 models.  Check out the official word after the break.

Serato  and Ableton release The Bridge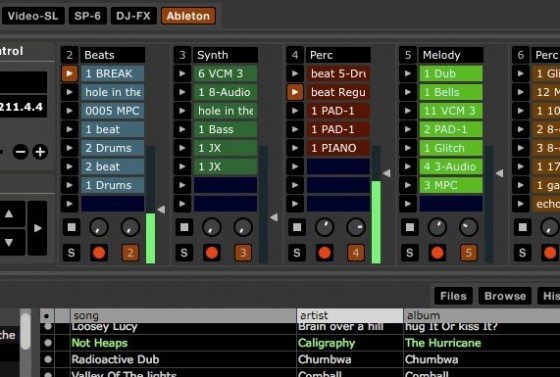 The Bridge 1.0 features
'Ableton Transport Control' allows tight synchronization between Ableton Live and Serato Scratch Live's interface with 'Ableton Transport Control'.
The 'Ableton Player' opens a window into Ableton Live's Clip View to launch samples or tracks in real time with Scratch Live.
Tight Beatgrid implementation ensures that the 'Ableton Player' stays locked to the swing of any set.
Serato DJ performances can be recorded as Ableton Live Sets, complete with song placement and fader movements* with 'Mixtape'.
The Bridge is free for anyone who owns
Serato Scratch Live compatible hardware, and
A registered version of Ableton Live 8.
To activate The Bridge, download Scratch Live 2.1.1 and Ableton Live 8.2.
*Fader and EQ automation only available when mixtape is recorded with Rane TTM57 SL and Rane Sixty-Eight
Serato Releases Scratch Live 2.1.1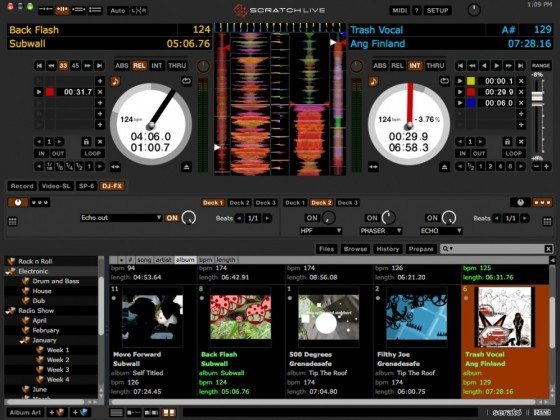 What's new in Scratch Live 2.1.1?
Ultra Knob effects for 1 Knob performance control of advanced effects.
32 new Ultra Knob effects and 28 new Super Knob effects including "Echo Out" and "1 Knob HP/LP Filter".
Plug and Play support for the Novation Dicer Scratch Live controller.
Full integration with the Pioneer CDJ-2000 and CDJ-900 in "Advanced HID Mode" including library navigation, album art, overview display, and responsive platter control.
Support for The Bridge*, which allows DJs to playback Ableton Live sets through Scratch Live, trigger clips within Scratch Live from the Ableton Player and record mixtapes as a multi-track Ableton file.
Our Take?
With the new performance features in 2.1, and the suprising news that the bridge will be a free feature for all serato users- scratch live is getting closer to offering some stiff competition to the newly announced Traktor S4. They still have not addressed the midi mapping shortcomings but with direct product support of many top controllers most djs may not even care.  As I am not exactly a Serato or Ableton Dj, but many of you have been involved in the beta testing of both products we want to ask how your experiance has been. The bridge is clearly an amazing tool for mix tapes if you own the TTM-57Sl but what about djing with Ableton and Serato live- how is that working out?