Dj TechTools has been selling the TMA-1 headphones in the Webstore now for almost two months and in that time collecting feedback from customers and djs on their performance. It's now time to ask the jury what they think about these slick new cans and finally put up a proper review. To give you a balanced perspective, we asked three different types of djs to test them out extensively and today I bring you their stories!
Charles FeelGood (Professional Dj of 20 years- Tours Extensively)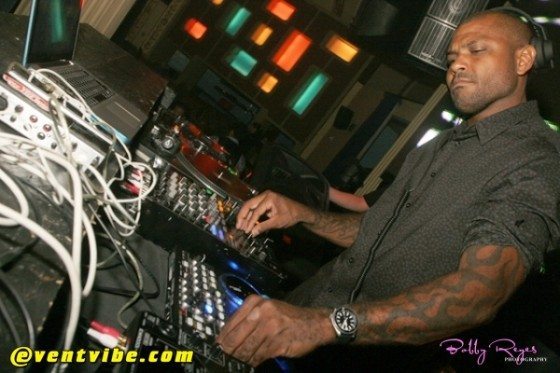 I recently got my hands on a new pair of the AIAIAI's (try sayin' that three times) TMA-1 headphone. I decided to test them out at my gig the very next night at On Broadway Niteclub in San Diego, a club known for killer sound, which would prove to be a more than adequate space to try these babies out. Designed by Danish design firm KIBISI, the TMA-1's look like they belong in a Philiipe Starck showcase, instead of the case at your local music shop. The matte black finish is beautiful, made of a durable nylon material with an adjustable headband, using a "notch" like system. Much input was received from at least 25 Dj's from various genres, 2Many Dj's, A-Trak, and James Murphy – just to name a few.
There is no actual DJ Booth at the club, that being said, the phones did a great job in the noisy environment, with the cups fitting nicely over my ear, you could almost forget you actually had them on. An extra pair of cushions are included , and a nice thick removable cable with 3mm jacks at both ends and a 1/4″ adapter option. The bass was very punchy via 40mm drivers, but the mids were still clear and vocals also. I found the high end a little quiet, but with over 15 plus years on the road, I don't doubt I've lost a little bit of the higher frequencies in my ears courtesy of one too many raves! I was able to crank them pretty good, so maybe the input given by various dj's that helped with design was a factor (we all know the treble can be a bit annoying on some phones when you crank it up). If I had the TMA-1's a long time ago, I may have just saved some of the higher frequencies I now lack-they are great in a noisy environment!
I find it very interesting that the the name TMA-1 (Tycho Magnetic Anomaly-1) is taken from Arthur C. Clarke's science fiction novel "2001: A Space Odyssey" and refers to a Black Monolith, which is extremely long-lived and reliable, just as the TMA-1. I  love the ruggedness of them and feel as though they may stand up quite well for the touring DJ, as we are often forced to check bags and/or stuff overhead. I've been through many types of headphones and these have proven so far to be a favorite!
Chris Lim (Dj TechTools Engineer and Epic bedroom DJ)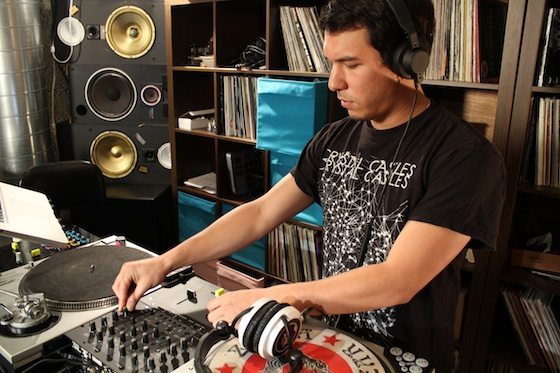 Straight out of the box, AIAIAI's new TMA-1 headphones immediately stand out from the competition due to their unique construction and eye-catching black matte finish. However, for obvious reasons a pair of headphones can't succeed on looks alone and the good people at AIAIAI recognize this. Style aside, the TMA-1's are durable (go ahead, drop them and see for yourself), comfortable (boasting two sets of earpads), and most importantly, they sound crisp and clear. Compared to some other popular dj headphones on the market, I found the TMA-1's to be a little weaker in the low end (literature and reviews may tell you otherwise but hey, you hear what you hear); however, they had greater clarity in the mid and high frequencies, which personally I found to be more useful, especially when trying to pick out subtle effects or transients. If you've grown accustomed to cans that fit completely over your ears (as I had), the TMA-1's may feel a little strange at first since they sit on your ears instead of covering them completely (if you have really long hair this could get annoying). But rest assured, they won't fall off (unless you're an extreme head banger) and you'll quickly get used to their fit leaving yourself wondering why you even thought twice of it before.
Throw in the fact that they've been tested and and given feedback by a stellar lineup of dj's and it's hard to imagine that they left any major details to question. Putting subjective frequency response preferences aside (everyone has a little different taste, some like it flat, some like it extra bassy), the only thing i'd watch out for in regards to these headphones is that they are noticably louder than other dj headphones, which may be great to hear a cued track in a loud setting but, it also makes it easier to drive the headphones to near distorting levels if you aren't careful. However, the detachable 1/8" jack into the headphones is an extremely comforting feature given that the number one killer of headphones is weak or broken electrical wiring.
MY PERSONAL TAKE ON IT
There is no question that these headphones are good looking. The sleek minimal design, color spectrum and overall style is very in step with today's music and culture so we all hoped that they would also perform well! I personally don't use over ear's, instead opting for in-ear monitors, but I did get to AB the monoliths against the Ultrasone Pro-V's and my personal dj headphones that stayed with me for years, the Sony MDR-7506. In a club environment, with blasting bass and crushing monitors- all subjective listening tests go out the window. In that environment- the questions are clear:
Are they loud?
Can I hear the bass in the club?
Do they cut through the mix?
Well, the answer on all of those fronts is yes. As compared to the other models, the TMA-1's pronounced low and mid frequencies really punch through making it easy to reference your cued deck and beat-match without guessing. If I was forced to start bringing over-ears back into the clubs then there is no question I would probably opt for the TMA-1's. My only complaints are:
2) They don't fold up into a nice tiny ball like some other dj headphones.
We found some Quotes from AIAIAI's notable roster of tester Dj's for the TMA-1's floating around the net (from an ubergizmo article) and thought they might also help you make up your mind. To be fair, you should note that the tester dj's were given alpha and beta pre-production models and AIAIAI took their feedback into account in the final pre-production stage.
"In general they're louder and more focused than my beloved HD25s, and that's great. They're also nice and smooth without being flat. I like the options of cable and ear cushion as well" – James Murphy (LCD Soundsystem)
"Sound wise, they are great headphones, really can't find anything at fault with them. But they are a little loose on my head and tend to slide off quite easily when I'm moving around" – Matthew Dear
"The imaging and crispness blow my Sony MDR-7506's out of the water, and I like the Sony's for their accurate imaging, crispness, and balance across the frequency spectrum" – Sam Valenti (Ghostly Intl)
"My first impression was that they slightly emphasize the mid-range over the bass and treble but that was just an initial thought that I haven't really tested against other headphones. I REALLY like the design – the simple black rubber is very cool. And they are comfortable, and the way that the lead plugs into the headphones, I think is really good." – Joe Goddard (Hot Chip)
There is no question these are not for everyone but for those that value loud, stylish headphones that don't look like your average Sony headphones- they can't really be beat. If you're considering purchasing the AIAIAI TMA-1 headphones, please consider supporting your favorite DJ site and buy them from us 🙂