There is a brand new PowerTools "House" pack in the DJTT web store and to celebrate its release we are giving away a full set of sounds and holding a contest with some killer prizes.  Continue reading to get all the details on the contest and download a free PowerTools house demo.



Critical Details 
Product: DJ PowerTools House Edition
Price: $19.99
Includes: 11 "packs" of sounds, each with 12 mp3s for all the Camelot key codes.
Here is one of the 11 packs called "Electro Kit 1" for you to get started making awesome controllerism songs and mashups. We want to see what you, our amazingly creative readers, come up with using this pack.
CLICK HERE TO DOWNLOAD FREE POWERTOOLS
THE CONTEST!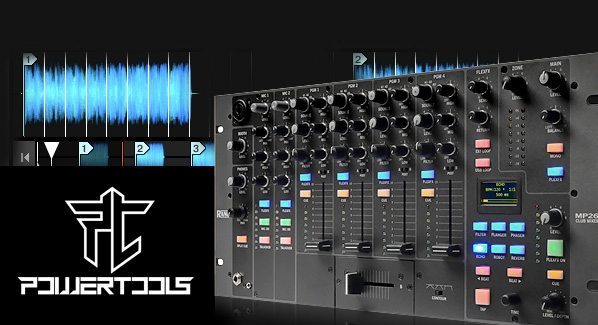 Use that kit alone to remix any song creatively
You can use ANY controller and ANY software
Record a video of you performing the powertools remix live
Upload it as a video response to my video here.
The video with the best performance (as judged by DJTT staff) will win:
Grand Prize: Rane  MP 26 Digital Mixer($1900 Value!) + All PowerTools
Runner Up: $50 in Chroma Caps + All PowerTools  ($90 Value)
The contest will end February 5th and I will update this post with the winners.
THE GRAND PRIZE

Thanks to Rane for providing a fantastic prize for us to give away. The MP26 is a high end 4 channel mixer with built in effects and a USB sound card designed for the digital DJ. If you are looking to upgrade your home studio or even a club install, this model is built with the legendary Rane quality and is very Traktor-friendly. In fact, the entire mixer surface can double as a controller and send MIDI over USB to any computer.
POWERTOOLS HOUSE PACK
There are 11 different kits with a variety of sounds that work really well over house, techno and electro.
Check out the House Pack Vol.1 Demo. Everything you hear (except drums) is all DJ PowerTools:
PowerTools Mixed House Demo by Ean Golden
Support DJ TechTools and check out the full pack in our store.