Serato's rolling out a brand new piece of DJ software today – Serato DJ. Fresh on the heels of updates to ITCH and SSL last week, the introduction of Serato DJ is designed to fill a professional controllerist DJ gap in the Serato software lineup. With a feature set that includes real MIDI mapping utilities, iZotope-developed effects, additional cue points, and a brand new Pioneer DDJ-SX controller for the software, is Serato DJ ready to win the hearts of digital DJs?
SERATO DJ FEATURES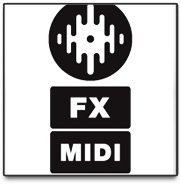 The new software is built on top of a familiar set of features that users have experienced in ITCH and to a lesser extent in DJ Intro – including recording, syncing, SP-6 sampler, colored waveforms, but Serato is wrapping in a number of new features to Serato DJ that might make it a better fit for a professional controllerist. Many of the below features have been requested by Serato users for quite some time, but it will be great to finally see them in DJ:
Great New FX Powered by iZotope: Load your choice of high quality FX including: Delay, Echo, Ping Pong Delay, Reverb, Phaser, Flanger, Distortion, High Pass Filter (HPF), Low Pass Filter (LPF), Combo HP/LP Filter.
MIDI Mapping: Take full advantage of Serato DJ's features. MIDI mapping opens up the software to be mapped with a secondary MIDI controller.
More Cue Points: Set and trigger up to 8 cue points in Serato DJ to quickly jump to different sections in your track.
Brand New User Interface: A greatly improved software layout that looks amazing and is simple to use. The new interface also offers two and four deck view modes for four deck controllers.
Four Deck Mixing: Mix with four decks on supported four deck controllers.
The press release from Serato also notes that there will be additional features released "throughout the winter". So far, there are no videos or screenshots of the software in use – but keep your eyes peeled as we're entering BPM week!
PIONEER DDJ-SX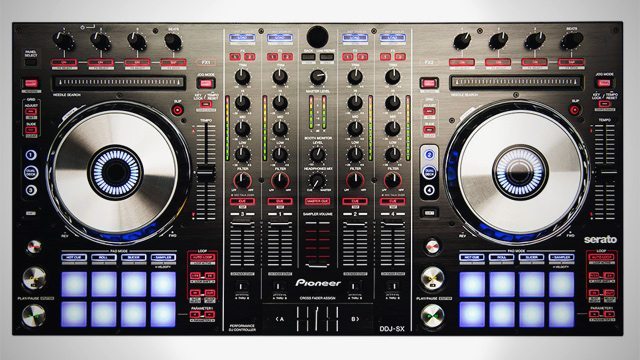 The DDJ-SX is yet another Pioneer/Serato collaboration – a four deck controller designed to be the ultimate controller for Serato's new software. The major features of the SX include a completely standalone hardware mixer, slip mode, velocity-sensitive performance pads for samples, channel fader starts, dedicated filters, and touch platters that can be switched into a dual deck mode that allows for control of two decks concurrently.
UPDATE: Learn more about the Pioneer DDJ-SX, launch date, features and cost here!
No word yet on cost – but the unit is set to launch November 1st concurrent with the initial launch of Serato DJ.
HARDWARE COMPATIBILITY AND COST

Continuing Serato's well-known hardware-paired business model, the new software will roll out in stages for specific controllers:
Serato DJ can be downloaded directly from serato.com and will be available in a series of release dates specific to individual controllers this coming winter.

Serato DJ is a free upgrade for current ITCH customers and is fully compatible with their supported existing controller (Numark NS6, Numark NS7, Numark V7, Vestax VCI-300, Vestax VCI-380, Novation Twitch & Pioneer DDJ-S1). Upgrades for ITCH controllers will rollout gradually this coming winter.

Serato DJ Intro users can upgrade to Serato DJ for a one-off cost of $199USD – and for a limited time this includes a license for the powerful Serato Video plug-in. The software is fully compatible with their existing controller. Customers with a Numark Mix Track Pro controller will be the first to upgrade, followed by others such as: Numark N4, Numark MixDeck Numark MixDeck Express, Numark MixDeck Quad, Vestax VCI-400, Vestax Typhoon, Vestax VCI-100 Mk2, Pioneer DDJ-ERGO, Reloop TM4, Reloop TM 2 and Denon MC2000 in a gradual rollout.
NB: Customers with discontinued hardware will be unable to upgrade to Serato DJ, however these controllers will continue to be supported by ITCH 2.2.2.
There's something a bit odd about this entire release process – if you've been following closely, you'll notice that the entire feature set of ITCH is wrapped in Serato DJ, it will be a free upgrade for ITCH users, and all ITCH controllers will be supported. It seems like ITCH could very much be undergoing a rebranding process to be taken more seriously – especially if the feature set delivers. Perhaps this is really a completely new version of ITCH with a name change (although a bit less ambiguous of a name would have been nice)? (Editor's note: We asked Serato and they confirmed that last week's 2.2.2 will be the last release of ITCH) 
The software will continue to be locked down to just Serato DJ certified controllers, just as Scratch Live is. While you can use MIDI mapping to get functionality on secondary controllers, you'll have to have a primary one plugged in to get the software behaving properly.
More Info: