Yesterday marked the beginning of the CNTRL: Beyond EDM tour in the state of New York –  and while inclimate weather held up the first gig, it didn't stop the crew from DJing in their hotel room and streaming it live to the world. It turns out that the tour will actually feature livestreaming content for each date on the tour – from behind the scenes discussions to streaming sets in the club. Read on for details on where and when to tune in!
CNTRL TV INTERVIEWS AND PERFORMANCES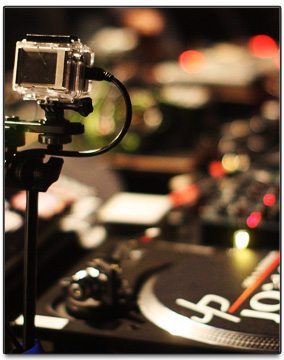 The CNTRL tour – which features Richie Hawtin, Loco Dice, and Ean Golden –  is made up of daytime lectures and evening performances at each city the tour stops in. In an official announcement from the crew behind the tour today, there's a new third element being added to the tour – a daily livestream show:
"CNTRL TV – DAILY BRIEFING where Hawtin, Dice, and Golden present live from the bus and other locations (…) Guests from the tour will drop in at random moments and the show will discuss the tour plus the hot topics of the day in world electronic music."
The tour seems to fundamentally be trying to break down previously existing barriers – from touring through cities that normally don't see headliners of this size with any regularity, to the streaming show and sets. Richie elaborated on this very topic a few days ago when chatting with Ean:
"On the CNTRL tour we want to use various ways to connect and engage with the new and old electronic music fans. By streaming we are able to invite those who can't participate to enjoy the diverse program we have put together."
CNTRL has also confirmed that the tour will also have a live stream of one of the acts that is showcasing each night of the tour from the evening performance section – including performances by guest performers Carl Craig, Seth Troxler, and Kevin Saunderson. See the full schedule below.
All of the streams will be announced on the CNTRL Facebook page, and viewers will be able to see the streaming shows and performances on Minus's Livebeats channel.
LIVESTREAM PERFORMANCE SCHEDULE AND TOUR GUESTS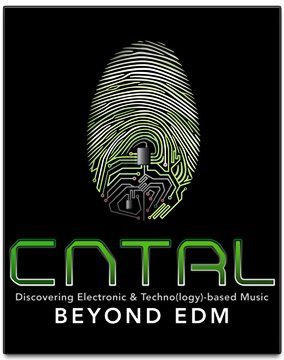 Here's the most recent version of the tour schedule – now featuring an even more extensive lineup of guest speakers. Each of the nightly live streaming artists are also noted in this schedule – but times won't be announced until the day of on the Facebook page.
Tuesday October 30th, Westcott Theatre / Syracuse University, Syracuse, NY
RICHIE HAWTIN
LOCO DICE
PACO OSUNA * (STREAMED LIVE at www.livebeats.com)
EAN GOLDEN

Wednesday October 31, RISE / Berklee College of Music, Boston, MA
RICHIE HAWTIN
LOCO DICE * (STREAMED LIVE at www.livebeats.com)
PACO OSUNA
EAN GOLDEN
Additional Speaker: FRED GIANELLI

Thursday November 1st, Echo Stage / American University, Washington, DC
RICHIE HAWTIN
LOCO DICE
PACO OSUNA
EAN GOLDEN * (STREAMED LIVE at www.livebeats.com)
KEVIN MELITO
Additional Speaker: KUROSH NASSERI (ATTORNEY, KUROSH NASSERI)

Friday November 2nd, Electric Factory / Drexel University, Philadelphia, PA
RICHIE HAWTIN
LOCO DICE
JOSH WINK * (STREAMED LIVE at www.livebeats.com)
EAN GOLDEN
ROB PAINE
Additional Speaker: MATT BROOKMAN (LABEL OWNER, OVUM RECORDINGS)

Saturday November 3rd, Webster Hall / New York University's Clive Davis Institute of Recorded Music, New York, NY
RICHIE HAWTIN
LOCO DICE
tINI * (STREAMED LIVE at www.livebeats.com)
EAN GOLDEN
Additional Speaker: NSOUND

Monday November 5th, SAT / Concordia University, Montreal, QC
RICHIE HAWTIN
LOCO DICE
VICTOR CALDERONE * (STREAMED LIVE at www.livebeats.com)
EAN GOLDEN
Additional Speaker: TIGA

Tuesday November 6th, London Music Hall / UW Ontario, London, ON
RICHIE HAWTIN
LOCO DICE * (STREAMED LIVE at www.livebeats.com)
VICTOR CALDERONE
EAN GOLDEN
Additional Speaker: JOHN ACQUAVIVA

Wednesday November 7th, Boom Boom Room / University of Windsor, Windsor, ON
RICHIE HAWTIN * (STREAMED LIVE at www.livebeats.com)
LOCO DICE
CARL CRAIG
EAN GOLDEN
Additional Speaker: EDDIE FLASHIN' FOWLKES

Thursday November 8th, The Hoxton / Ryerson University, Toronto, ON
RICHIE HAWTIN
LOCO DICE
CARL CRAIG * (STREAMED LIVE at www.livebeats.com)
EAN GOLDEN

Monday November 12th, TV Bar / Wayne State University, Detroit, MI
RICHIE HAWTIN
LOCO DICE
SETH TROXLER * (STREAMED LIVE at www.livebeats.com)
EAN GOLDEN
Additional Speaker: CARL CRAIG

Tuesday November 13th, Canopy Club / University of Illinois, Urbana, IL
RICHIE HAWTIN
LOCO DICE
SETH TROXLER
EAN GOLDEN * (STREAMED LIVE at www.livebeats.com)

Wednesday November 14th, Necto / University of Michigan , Ann Arbor, MI
RICHIE HAWTIN
LOCO DICE * (STREAMED LIVE at www.livebeats.com)
SETH TROXLER
EAN GOLDEN
Additional Speaker: KEVIN SAUNDERSON plus D'MARII & DANTIEZ SAUNDERSON (sons of Kevin)

Thursday November 15th, Masque / University of Dayton, Dayton, OH
RICHIE HAWTIN
KEVIN SAUNDERSON
GAISER
EAN GOLDEN * (STREAMED LIVE at www.livebeats.com)

Friday November 16th, Metro / Columbia College, Chicago, IL
RICHIE HAWTIN
KEVIN SAUNDERSON * (STREAMED LIVE at www.livebeats.com)
GAISER
EAN GOLDEN

Saturday November 17th, Majestic Theater / Madison Media Institute, Madison, WI
RICHIE HAWTIN
KEVIN SAUNDERSON
GAISER * (STREAMED LIVE at www.livebeats.com)
EAN GOLDEN
Additional Speaker: DROP BASS NETWORK

Sunday November 18th, The Loft at Barfly / Slam Academy with UMN EDM Club, Minneapolis, MN
RICHIE HAWTIN * (STREAMED LIVE at www.livebeats.com)
KEVIN SAUNDERSON
GAISER
EAN GOLDEN
Additional Speaker: WOODY MCBRIDE
More Info: