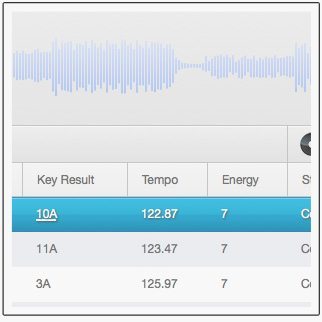 The popular harmonic mixing detection software Mixed In Key announced this morning an open beta test of the new version of their software, 5.5. In addition to providing support for lossless AIFF and FLAC detection, the new beta version also incorporates a brand new feature designed to help DJs quickly determine the energy level of a track.
Energy level detection is to be powered by a new algorithm in the software focused around taking multiple elements of a track to determine how hype a certain song is. Here's Mixed In Key's own description of the energy detection feature from the official announcement:
"Mixed In Key will show you the energy level of your tracks on a scale from 1 to 10. The value tells you how danceable that song is. House music is usually around 6-8. The biggest anthems will be 9-10. Deeper music might be 5.

It's an amazing way to predict the crowd reaction to a specific track. Our software analyzes the rhythm, the bassline and the melody of each track to give you more insight into your music."
My initial tests of the detection system so far have been relatively successful – just loading a few songs in and it can tell that Daft Punk is way more danceable than Death Cab For Cutie (see image below) – but then again, I could tell you that too. Where this software will shine is if it can actually make on the fly track discovery and selection choices better, just as harmonic key detection often can.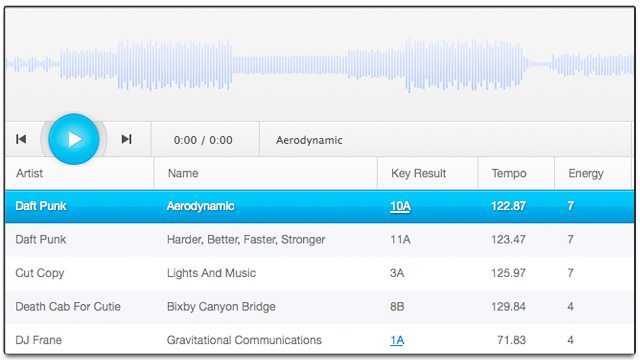 There are a number of smaller bug fixes in this release, as well as full support for FLAC and AIFF audio file analysis and a graphics upgrade for users with Apple Retina displays. The new version of Mixed In Key, 5.5 Beta is free to all users with a Mixed In Key 5 VIP code.
More Info:
Tried out the new energy detection feature yet? We want to hear how well it's working for you on your playlists!