In any artform, it's critical to constantly be studying and observing the people at the top of their field, and DJing is no exception. Listening to well-assembled sets and watching DJs perform is one of the best practices that a DJ of any caliber can do to improve their craft. Today we've put together a list of the best podcasts and livestreams that every DJ should know about – read on to see our picks and suggest some of your own!
THE BEST DJ PODCASTS
Podcasts rock because they're so easily integrated into everyday life – subscribe to one and have it automatically push itself to your music players on your computer and mobile devices. In the DJ world, they're the guest columns, the editorials, the coming attractions and the closing arguments. Check out some of the best podcasts for DJs below:
XLR8R Audio Podcast
Recent DJ Hosts: Disclosure, Azari & III, Tom Demac
Updated: Weekly, with some exceptions.
Why It's One Of The Best: XLR8R hosts one of the strongest electronic music podcasts online, with a wide array of DJs and producers holding down hosting duties each episode with exclusive mixes crafted for the show. The podcast is hailed for its variety of contributors and fresh tracks – all chapter-marked in iTunes, allowing you to skip over a track you're not feeling or back for your own rewind.
Links:  official site | iTunes
Annie Mac's MiniMix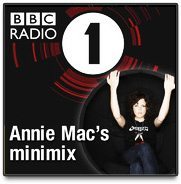 Recent DJ Hosts: Russ Chimes, AlunaGeorge
Updated: Weekly
Why It's One Of The Best:  There's a reason that this podcast holds the number one slot at the top of the UK iTunes Music charts – it's one of the more unique mix series on this list! Give a DJ five minutes of mix airtime – no more, no less – and it challenges them to create something unique with that format, much like DJ battleformats have done in the past. 
Links: Official Site | iTunes
Resident Advisor Podcast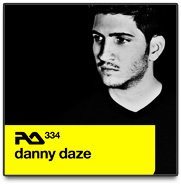 Recent DJ Hosts: Art Department, Danny Daze, Joy Orbison
Updated: Weekly
Why It's One Of The Best: Resident Advisor is renowned for highlighting rising stars on their way up the charts – and while some criticize their tastes as airing towards eccentric or elitist, they're regularly spot on with their podcasts.
Links:  official site | iTunes
Also check out: RA Exchange: interviews with artists, labels, and promoters
BBC Radio 1 Essential Mix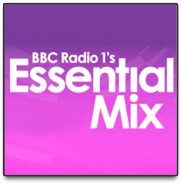 Recent DJ Hosts: Eats Everything, Hardwell, Thomas Gold
Updated: Weekly
Why It's One Of The Best: Do we even need to write anything here? Pete Tong's legendary show on BBC Radio one hands over the reigns each week to a electronic dance music DJ. The mood of the mixes dramatically varies from week to week – with last year's mix of the year going to the master of tempo changes inside of a mix, Nicholas Jaar. Artists put in the extra effort to really make their essential mix shine – often creating a smart theme or set of samples to tie together their mix.
Links:  official site

A State Of Trance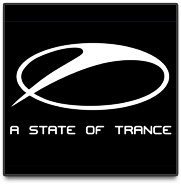 Genre/Host: Trance / Armin Van Buuren
Updated: Weekly
Why It's One Of The Best: Curated and mixed by one of the most popular DJs in the world, Armin Van Buuren, A State of Trance is tied only with Tiesto's Clublife show for the repuatation that it carries. ASOT is just on the cusp of entering its 600th week in a row, making it 11 years old regularly plays live broadcast episodes live from a gig. Armin does a superb job of combining new tracks alongside classic tracks and tracks that are currently defining the genre.
Link to subscribe: official site | iTunes
See Also: Tiesto's Clublife – is it any surprise that these "top two DJs" hold down weekly podcasts?
That's whatpeopleplay

Recent DJ Hosts: Grizzy, Chymera, Tom Demac
Updated: Monthly
Why It's One Of The Best: This one was suggested by a DJTT reader! It's another rotating cast of electronic DJs and producers host the podcast for Whatpeopleplay, a Berlin-based digital distributor of dance music. The podcast tends towards being less high-profile DJs, which makes for a nice breakup in this list.
Link to subscribe: official site | iTunes
Other DJTT reader favorites:
Think you're ready to start a podcast? Get started recording DJ mixes.
ESSENTIAL DJ LIVE STREAMS
Livestreaming is one of the best ways to watch a DJ perform in a club environment without being there – to see how they craft a mix, how they interact with the crowd, and yes, even how they screw up and recover. We've collected the best of the regular shows here, and even included an "in the booth" rating on just how good the stream is at showing you what the DJs are doing.
Why It's Essential: Be-At.TV takes their name very seriously – they partner with festivals and venues to livestream entire DJ sets, bringing online viewers into the audiences and DJ booths at events like the BPM Festival. Last year, we watched James Zabiela tear it up on the RMX-1000 at WMC before we'd seen it used expertly anywhere else.  Additionally, Be-At.TV has probably one of the coolest archive systems – allowing users to rate the sessions, post comments, and provide track listings for mixes.
"In The Booth" Rating: 4/5 –  They're not afraid to put multiple cameras in the DJ booth and really show what's going on. It's counterbalanced with an appeal for non-DJs – showing the club, the crowd, and festival shots that appeal to punters in general.
Favorite Episode: James Zabiela and Sasha at WMC 2012

How Regularly: Once a week (sometimes more!)
Why It's Essential: Beatport has a DJ booth in their office, and being a major distributor, it's no surprise that they have special guests eager to jump into the booth and put on an awesome live performance on their uStream channel.
"In The Booth" Rating: 5/5 – You're right in the mix – sometimes camera tends to stay straight at the DJ's face from an audience perspective, but there are plenty of overhead and side shoots of the booth to balance it out.
Favorite Episode: It's an old one, but seeing Porter Robinson and Zedd play around in the booth together for a joint session was great fun.
How Regularly: Every Week
Why It's Essential: Mixmag hosts a weekly show that's comparable to Beatport's – live from their office, with special guests who happen to be in town. They're very much on a "kick off the weekend" focus, broadcasting Friday afternoons in their UK headquarters, so it's more of a club atmosphere than Beatport's stream.
"In The Booth" Rating: 4/5 – very similar to Beatport's livestream in this respect – you're right in the DJ's face the whole time.
Favorite Episode: The recent Skream episode was top notch.
How Regularly: Weekly, sometimes more often.
Why It's Essential: Boiler Room books underground DJs in four cities around the world to livestream their performance: Berlin, London, New York, and LA. The show is very much a party atmosphere – and is a great way for DJs to see how crowds react and behave differently in other continents. You should see the faces some American viewers make the first time they see a promoter do a rewind on a DJ's decks! 
"In The Booth" Rating: 4/5 – in terms of angles, this show is absolutely more focused on the sounds and the overall performance than really giving DJs a technical view, especially when compared to Beatport and DJSounds. Still a front row seat, though!
Favorite Episode: Bonobo's mix during the Ninjatune takeover last year.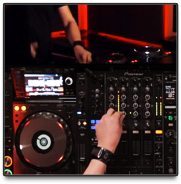 How Regularly: Roughly every month
Why It's Essential: Pioneer's video mix show isn't technically a livestream, more of a monthly video blog with sets from featured Pioneer-using DJs. If there's one drawback to the show, it's that you don't see unique performance styles on alternative controllers – but in some respects, that makes it a more appropriate learning tool for an industry standard set of kit.
"In The Booth" Rating: 5/5 – there's a camera that's directly above the decks the entire show. Now that's a DJ perspective!
Favorite Episode: The episodes with Laidback Luke are epic.
Read more: how to start livestreaming your own DJ sets.
EAN'S FAVORITE PODCASTS
Ean lives by his culture-based podcasts – and wanted to throw in his own suggestions for two great non-DJing related podcasts that he thinks deserve a listen. Ean writes:
"Here are two great (non musical) podcasts you might enjoy that I personally love:

Planet Money (I am a secret economics geek and this is a great economics podcast for dummies)
This American Life (amazingly inspiring stories from the heart)"
YOUR FAVORITE LIVESTREAMS AND PODCASTS
It wouldn't be DJTT if we didn't open this list up to your own contributions – and while we've seen a number of responses already to the below tweet we sent out, we're still want to hear more of your favorite podcasts and livestreams to watch online in the mix.
Obviously we don't know about every awesome DJ podcast in the world – so tell us what's at the top of your list! Let us know on Twitter or in the comments below and we'll update this article with some of the best to build the ultimate list!
What do you think are the best podcasts and livestreams out there for DJs? Both for finding music + for observing/listening DJs in the mix

— DJ Techtools (@DJTechTools) January 9, 2013