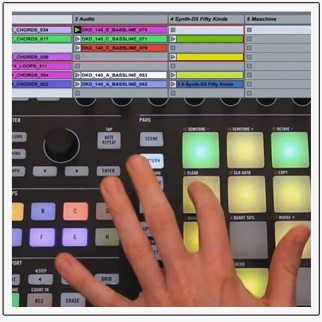 From the DJTT email bag: the Native Instruments Controller Editor software was very sneakily updated in December, and in doing so has also included a brand new update to the Ableton Live template for Maschine. Check out this video doing a rundown of the new template – starting out with getting the whole thing set up in the controller editor and moving on to a full demo of all of the clip/scene launching, mixer control, instrument performance, and more.
If you're just interested in checking out the demo, skip forward to 3:10.
If your Controller Editor doesn't look like it has this up-to-date template, be sure to open NI's Service Center application on your computer and see what updates you might be missing out on. Does anyone use this Maschine/Ableton template to perform live? Let us know!