Video: Behind Justice's Live Shows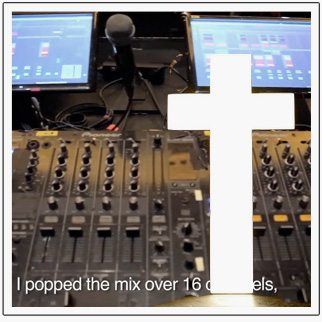 Spotted today over on Jay-Z's video channel is a behind-the-scenes video that shows off Justice's live rig for their current tour. There's been quite a bit of speculation about what was in their booth, and the video finally reveals that the French duo are mixing on 16 channels out of Ableton Live on three Pioneer DJM-800s (in addition to multiple live keyboards), two Korg padKontrols, and a microphone.
The video also interviews the lighting and sound engineers for their show – making this probably one of the coolest "How To Build An Epic Live Show" videos – thanks Jay-Z!