Get ready for a brand new type of Serato Face! Serato has just launched a brand new remote control app, entitled Serato Remote. iPad owners can link their device to their laptop running Serato Scratch Live or Serato DJ, allowing easy access to effects control, SP6-sampler functions, library navigation, cue points, and more. Read on for a demo, feature list, and our first thoughts on the app.
SERATO REMOTE IN ACTION
SERATO REMOTE OVERVIEW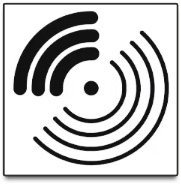 First things first – this app is iPad only right now – meaning that Android users are once again left in the dust (we've asked Serato if they plan on releasing a version, no response at time of publication). It's also only compatible with iOS 6.0+, so older iPad models may be out of luck as well.
Available for download in the iTunes App Store right now, the app does err on the expensive side – matching Traktor DJ's price (when it's not free) – at $19.99. For this type of complete control, it could be a great investment for many Serato DJs who simple want to move away from staring into their laptop screen.
Serato's video team does a pretty good job of showing off all of the features in the app in their demo video, but we've combined a trimmed-down version of their press release and some screenshots below for a simple summary of how each of the key features work:
Serato Remote's FX Tab (click to enlarge)

Effects Control: The FX performance tab gives you an easier and more creative way of controlling Scratch Live or Serato DJ FX. Select your favorite FX and control them in either latched or temp modes. Trigger Loop Rolls and FX simultaneously using our new Roll Mode. Combine all of your favorite FX into an easy to manage list using the Edit Fav FX function. This gives you quick access to the FX you use most often during your set. The QFX function available in the Virtual Deck area allows you to quickly manipulate FX while using the Pads or Sampler tabs.

Deck Displays + Minimized Cuepoints (click to enlarge)

Cue Points: Trigger or delete Cue Points with the tap of a finger. Serato Remote lets you control 5 Cue Points in Scratch Live and 8 Cue points in Serato DJ. Use big easy to hit buttons to control them on the fly.

Virtual Deck Displays: Serato Remote gives you two separate view modes for the Virtual Deck area on your iPad. Select between either Virtual Deck View for displaying BPM, Time Elapsed/Remaining, Platter Position and Track Progress Indicators, or use Track Info View to see Artist and Track information. The app also provides a Waveform Overview area to show the current playback position, as well as any cue points or loops.

SP6 Sampler Tab (click to enlarge)

SP-6 Control: In the Sampler performance tab, the 4 banks of 6 sample slots are easily accessed in either Virtual Deck or Extended Mode. Adjust the volume and playback of each sample individually or use the Master Sampler Volume. Trigger, Hold and On/Off Playback Modes are available for each sample slot along with Loop. Serato DJ also allows you to Sync your samples.

Auto Loops, Manual Loops and Loop Rolls: The Pads performance tab gives you control of your Auto Loops and Loop Rolls in the Virtual Deck View and in Extended View you can also access Manual Loops and Samples.
Instant Doubles: With the flick of a finger you can drag and drop one virtual deck onto the other to perform Instant Doubles on your iPad.
Library Navigation: Your Serato software library on your laptop is controlled by the Library Nav icon in the centre of the two virtual decks. Use the up and down arrows to navigate your tracks and TAB to crates, files or folders and touch and drag to either virtual deck to load. Holding down the arrow takes you into fast scroll view where a two-finger drag loads tracks.
A few interesting things to note about the video: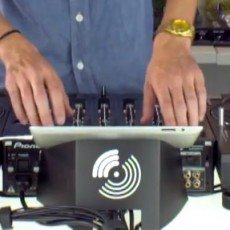 The iPad stand with the Serato Remote logo – could this very well be a Serato product coming soon? Nice cable management!
Notice the Pioneer DJM-900 very prominently featured at the center of this setup – another sign of Rane and Serato moving apart?
Anyone else feel like the background of the video feels all too familiar?
The video description notes that the iPad is connected via USB for low latency – we'll have to test the app to see what type of latency it has over a wireless connection.
SERATO SCRATCH LIVE + SERATO DJ UPDATES
Serato is really packing a number of new announcements into this one press release – both of their apps have also received a brand new version, which primarily allows pairing with Serato Remote, but also includes a number of new features.
Scratch Live 2.5 Updates: 
Serato DJ 1.2.1 Updates:
Support for Numark N4 + Vestax Typhoon controllers
Both of the new versions also come with free content from Loopmasters, designed to be used with the SP-6 sampler in each app – including some 808 drum hits, simple loops, and a few sweeps and builds.
Had a chance to download Serato Remote yet? Let us know your experiences in the comments!