Pioneer is soft launching a new product – dubbed KUVO – a new web service that takes the behavior of Richie Hawtin's Twitter DJ and incorporates it into an actual club setup with the addition of one small box. KUVO pushes DJ and track information from the booth onto the internet, making checking in on what the DJ is playing right now as easy as opening an app – read on to learn more.
KUVO OVERVIEW
The soft launch of KUVO seemed to start in Amsterdam at ADE in mid-October, with the launch of a companion website (http://djclubnetwork.com) that shares a few details on the future of the system. Pioneer aims to bring metadata to massives, allowing performing DJs to share their track information via KUVO to their audience and fans. You might have seen Pioneer briefly post a video announcing the service on their YouTube page, which has since been taken down in anticipation of a larger upcoming launch.
At it's core, KUVO takes on the issue of being an audience member who can't peek into the booth to see what the playing track name is – or even the identity of the DJ behind the decks. Whip out a smartphone app, location detect the venue, and instantly know who's playing, and what track is coming out of the speakers. Starting to sound a bit like Ean's predication of the future of DJing yet?
THE TECHNOLOGY: INSTALLING KUVO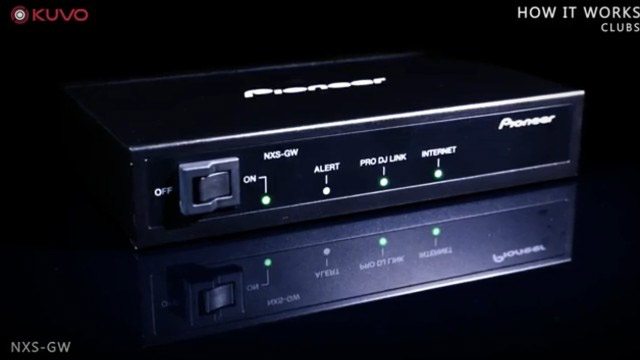 There's a whole application process that's required to get the KUVO box, dubbed the NXS-GW (shown above). The unit isn't designed to be a piece of gear that a DJ owns – but instead it gets installed in a venues – clubs, bars, festivals – DJ booths that get a wide array of performers and audience members. Venues apply for the service here, and then create an account profile that will collect all of the DJs, sets, and tracks played at their venue.
The requirements for venues from a technical perspective are pretty much what you'd expect – utilizing Pioneer's PRO DJ Link ethernet cable between Pioneer's DJ gear and the NXS-GW. Venues will need:
NXS-GW
Internet LAN cable available around the DJ booth
DJ player: CDJ-2000nexus
DJ mixer: DJM-2000nexus, DJM-2000, DJM-900nexus, DJM-900SRT

WHAT'S DIFFERENT FOR THE DJ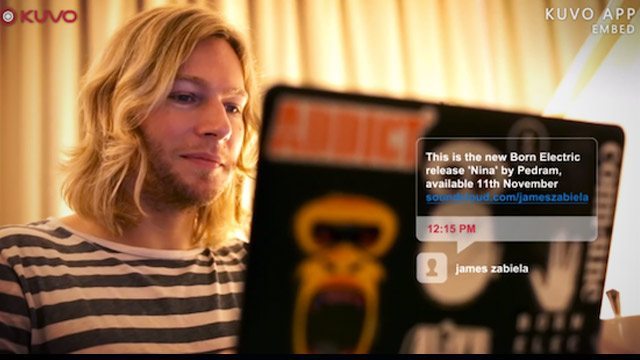 Many DJs will wonder if this new Pioneer technology will be the end of exclusive tracks and secret set lists – not so. Pioneer has introduced a few new features into the Rekordbox software that allows for easy marking of tracks as Secret or Public. The software update also allows DJs to their own messages and information with tracks, like in the above promo photo with James Zabiela. DJs not using Rekordbox to organize their collection won't have access to the same level of custom metadata, and every track is published onto the set playlist.
At the moment it doesn't look like there's integration for HID-based use of the CDJ-2000s for sending track information from Traktor or Serato – but we suspect that this also is on the product roadmap.
Additionally, In order to stop DJs from impersonating each other and fraudulent promotion of tracks, Pioneer has also set up an authentication process that requires DJs to register and acquire an authentication key.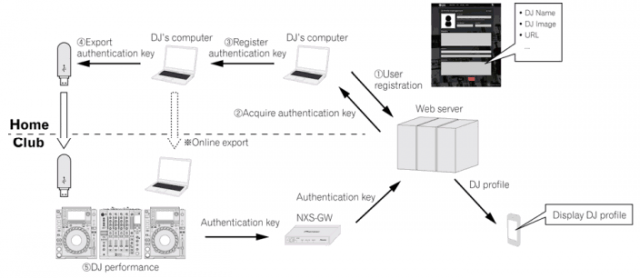 We're guessing this is just the beginning of the features that KUVO will allow for DJs – and that more dynamic interaction with the crowd will become possible with the smartphone application. Requests and track feedback are likely being discussed as options – what would you use the system for?
TRENDING DJS + TRACKS WITH LISTENER FEEDBACK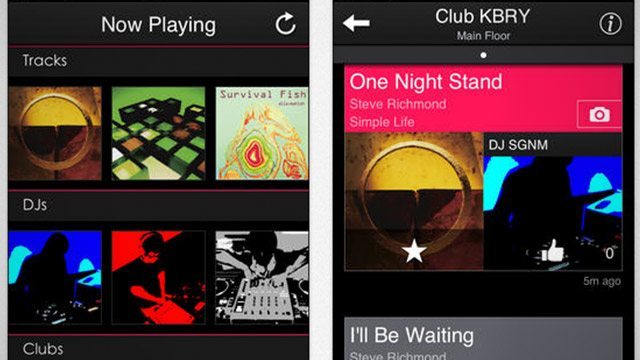 As mentioned above, the entire KUVO system is paired with a smartphone app downloadable by the actual audience members – as well as the entire online interface. Have a look at an example set that Pioneer product developer X-ian played at Cafe d'Anvers in the Netherlands to get a good idea of what a typical set looks like to a user.
Fans will be able to watch what top DJs are playing as well – so if you want to know what James Zabiela played last night, just check KUVO. We're sure to see a fair amount of crate digging opportunity from this type of system.  There's also top/trending tracks and DJs – which counts the number of times audience members have hit the "like" button on a DJ or track, and the ability for audience members to take photos with the app and associate them with the event – something that we've seen a number of major music festivals start doing as well.
We'll have more information on the KUVO service as it continues to launch – let us know your questions in the comments below and we'll try to find out more information!