Today we are very excited to offer a first look into our Midi Fighter Twister project – the next DJ TechTools designed and engineered product. Only a few months away from official release, we are ready to start taking reservations, and share an exciting new development in the project: a powerful analog-style drum sequencer right inside Traktor.

THE MIDI FIGHTER TWISTER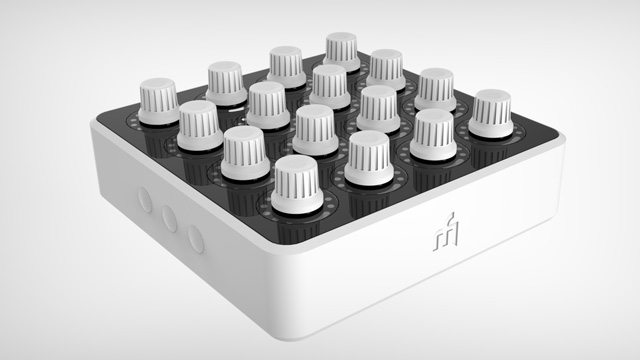 If you missed it, earlier this year we held a design contest to find out what controller our community wanted to see built. We've since moved forward with the Midi Fighter Twister, one of the most popular designs that stays true to the simplicity of the Midi Fighter with potential for incredibly advanced uses.
WHAT'S SO SPECIAL?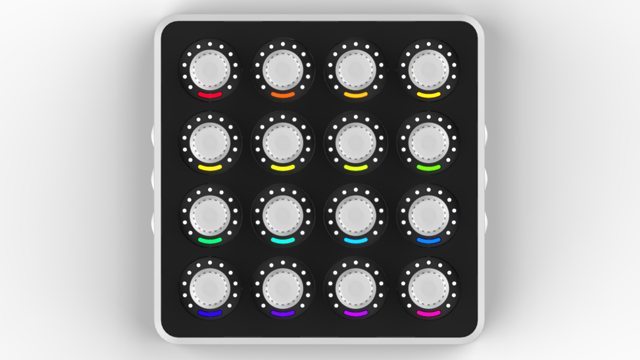 On the surface, each Midi Fighter Twister is equipped with 16 endless encoders, each with a push state, plus a full ring of LEDs. Capped off with 2 full-color LEDs at the bottom, each encoder can transform into a wide range of displays and functions depending on the mapping, configuration, or page. This provides infinite levels of control with clear visual feedback similar to a touch screen, while maintaining the tactile feel of a real knob.
The possibilities – from Ableton control to Traktor effects – are endless, but to really showcase the potential of this dynamic work surface we decided to go a little nuts and create something totally next level.
THE TRAKTOR SEQUENCER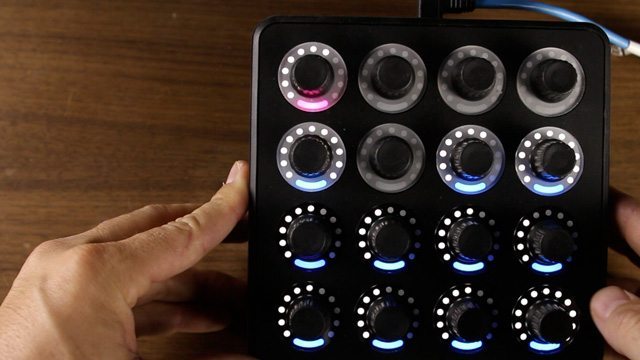 Many of you love layering drums over a DJ set, but find that loops and one shots can get stale. The next most creative step for many popular DJs is connecting Ableton and running Push or Maschine in the background. This introduces a big layer of complexity, when ideally that drum sequencing should be right inside of the DJ software.
Inspired by the work of Tomash Ghz, who first built a Traktor sequencer, I asked our engineering team to develop a completely independent clocking system in the Twister. This would turn any Traktor Remix deck into an expressive analogue style drum sequencer complete with 4 voices, each with their own 16-step velocity programmable sequencer. The results are quite simply: totally amazing. Last week I asked Michael, our engineer and the brains behind this project to help me explain what we have done…
Since the Twister will ship with its own optional internal sequencer that requires zero software to function, this same technique we used in the video could be applied to anything including Ableton Live drum racks or even analog synthesizers.
RESERVE YOURS TODAY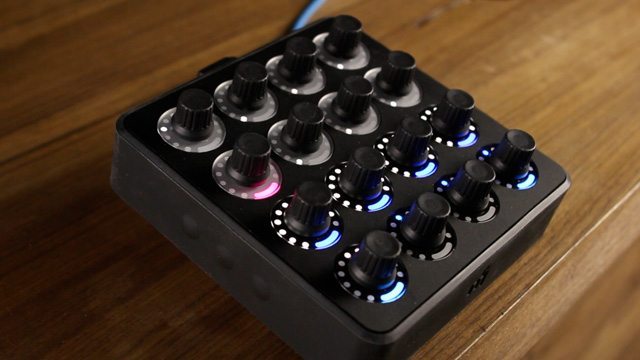 With the project slated for launch in January, we need to get a feel for how many controllers to order so no one gets left out. The final price has not been set yet, but we are aiming for $200. The controller above is a prototype, and is not the final product, which will ship in white, black or two-tone.
Everyone on this list will get first dibs on the early batch, along with detailed information as we get closer to launch. Thank you as always for your support and constructive feedback on how we can make this or any other projects better. Also check out Thomas Ghz's brand new controller, the digital warrior which also boasts a internal sequencer.