We are proud and happy to announce that our first community-sourced project and DJ TechTools' newest product, The Midi Fighter Twister, is now available for preorder. The first run of Twisters are sailing towards San Francisco right now and will be shipping in 2 weeks or less. To mark the occasion we shot a detailed look at the most discussed feature, the Traktor Sequencer, and some very lovely photos to showcase the Twister's final look.
THE FINAL CONTROLLERS
Here are they are folks, final production Twisters in black and white. Big congratulations are due to the hard-working engineering team at DJ TechTools, led by Michael Mitchell, along with the community of beta testers and software engineers who have helped to build this amazing controller. Last, but not least, thanks to everyone who contributed over 500 submissions to the original controller design contest which inspired this project.
THE TRAKTOR SEQUENCER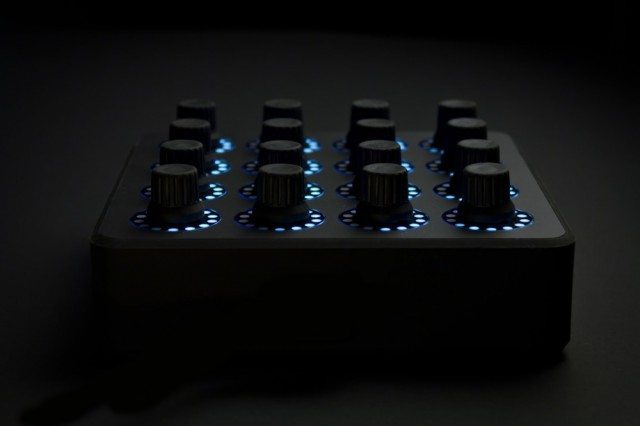 First up, here is a detailed look at the incredibly powerful Traktor Sequencer. This work of firmware art turns any Remix Deck into a very powerful, and expressive multi-voice drum sequencer that is easy to use and loaded with deep features.
A FLEXIBLE CONTROL SURFACE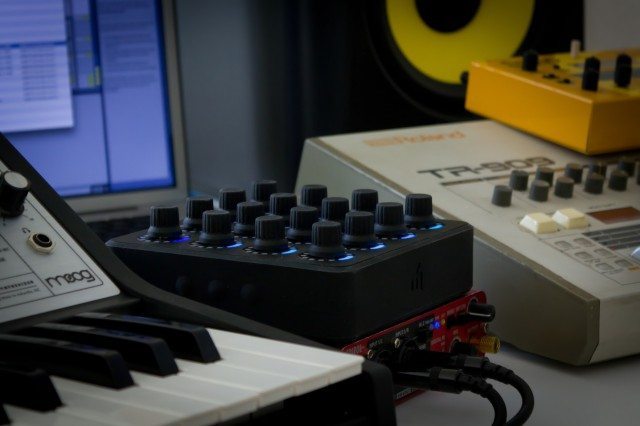 The Twister will see many fans in production and live performance circles since its high-resolution encoders provide the perfect surface to control synths, effects, and MIDI racks with dynamic visual feedback across four layers. Each knob allows you custom define its characteristics with flexible indicators that match the function.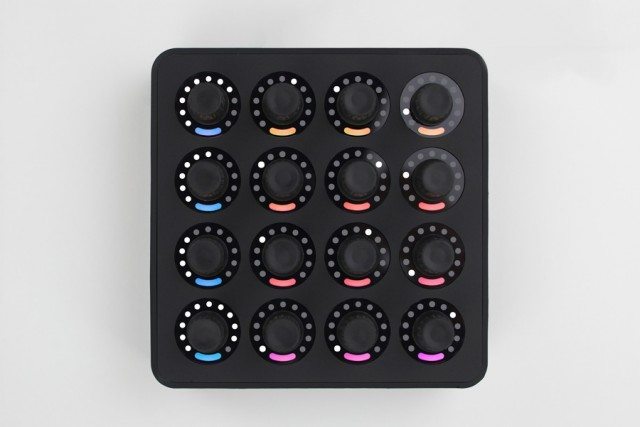 Along with color coding each knob via the large RGB, you get to pick between three common knob types:
Traditional Knob – With a fast response and standard left to right visualization
Encoder –  A high-resolution output, with longer range and a relative display
Center Detent –  Left and Right display matches the popular filter style setup and feel.

There is also a range of custom options for each encoder in all 4 banks.
Optional Super Knobs (Multi-CC per control) with adjustable ranges
10 choices for the encoder push state including CC/Note toggle, hold, and more
Routing of each encoder or switch out to a different MIDI channel
Customizable 3 color detent
Customizable RGB indicator light
"The Midi Fighter Twister is exactly what was missing from the world of CC-based controllers. The push encoders are the perfect nexus of button and knob, cleverly programmable and designed with the level of quality and polish characteristic of DJ Tech Tools."  – Ill Gates
"This thing is amazing. It's such a cool controller! Starting to use it at gigs as of next week!" – Figure 
"The MF Twister has fast become my trusted go-to controller for encoders. It soars above  the competition in terms of quality, versatility, and portability. Everyone needs a good set of knobs, and the Twister delivers." – Mad Zach