What if you didn't have to bring your laptop to the gig, just your controller? Sure, we've had a few real and concept offerings over the last few years, including Stanton's SCS.4DJ (released but never got the user interface/software dialed), our Kontrol S4 MK3 mockup, a few others – but today we got wind of a few controllers that could make the concept a reality.
Spotted over at Create Digital Music were two new controllers with embedded Windows operating systems, being teased at Microsoft's 2014 Build developer conference. There's an Akai MPC Renaissance with a built-in computer (not too much of a stretch) – but also a mockup of a Numark NS7 MK2 DJ controller that packs three screens of Serato DJ. Watch the highlights revealed in the video below:
De:Bug also shared some interesting additional insight from a developer on the details of the MPC model shown:
The prototype was running an Intel Next Unit of Computing (NUC) with a core i5. It did not require any external PC. TBD what the final device runs, nut I'd expect something similar. Performance was excellent because the device is optimized to so one thing, not to also serve as email device, etc. You can even hook a keyboard, mouse, and external display to the MPC if you want. That said, I was able to do all the sample loading just using the touch screen and a thumb drive.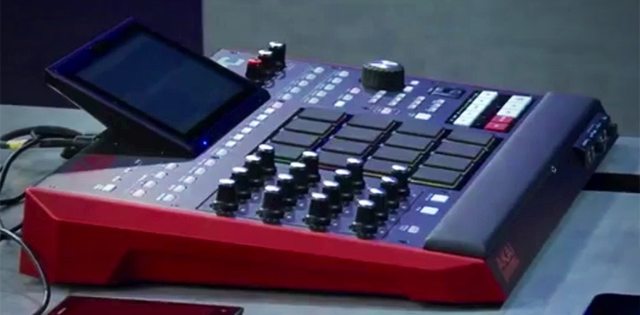 Other companies: I'm not going to name names, but we're working with several tiers from most of the big names that produce software and hardware down to a selection of some of the smaller companies that create unique or impactful software. I've been in the room or on the phone with each of these. InMusic (Akai/Numark) was included when one of our field folks pointed out to me that they were doing cool things with embedded and their next gen of products.

It's a hood enough sample to make sure we have feedback covering the spectrum of requirements for creative/pro audio.
These might be prototype units for now – but hang on to your seats over the next year as we suspect we'll see other DJ manufacturers mark this as a sign of the future of all-in-one DJ and production controllers.
Share your thoughts – would you prefer to have your controller be the only piece of kit on the booth? Or is this just CDJs with a different exterior?