The Colorado-based twin-brother duo Two Fresh (aka Kendrick and Sherwyn Nicholls) got on the fast track to dance music stardom pretty darn quickly. They began messing around with music in their late teens, and by the age of 21 had been picked up by Sound Tribe Sector 9's 1320 label and were touring the festival circuit. We caught up with these hip-hop-loving bassheads to talk about early starts, studio gear, and what it's like to be in a band with your sibling.

Members: Sherwyn and Kendrick Nicholls
What They Do: Producers/DJs
Current City: Denver, CO
For Fans Of: Break Science, Eliot Lipp, Griz
Latest Release: Throw That EP with Herobust (Smog)
All it took was a simple computer to get them going: "We started making music at, like, 16-ish," says Kendrick Nicholls. "That was the first time we got a laptop and starting messing around with Reason and stuff." Within a couple of years, they progressed from making basic loops to crafting full-fledged compositions and sharing them with their circle of friends.
That was pretty much when we started to take it seriously. It was kind of the awe of having a full track and playing it for a lot of homies […] When we were learning, it was only a select few friends who were producing, too. It was kind of cool."
For a such young artists, it's not surprising that software has been the biggest factor in their creative process. Their studio setup consists mostly of Ableton Live 9, Native Instruments Maschine, and a basic MIDI keyboard. "Pretty much a lot of our songs have just been [made using] VSTs," says Kendrick. They're both big fans of Ableton. "That's been our DAW since Reason," he says. "We haven't really went to Logic or anything different."
AT THE CONTROLS

How do Two Fresh productions come together in the studio? "We usually start with a percussive rhythm," Kendrick explains. "Then, we sort of dial in what kind of tempo we want to hit it at. As far as hitting in drums or whatever, I'll use the Maschine, but I'm still using Ableton. So, I'm using the Maschine as the controller," he clarifies.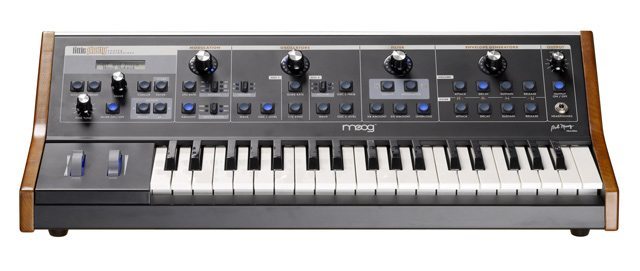 However, there are two pieces of analog gear the guys keep handy in the studio: "We use a Little Phatty and Minitaur in the studio," Kendrick says of the siblings' prized Moog synths. He gets particularly stoked when he talks about the Little Phatty: "For us, it's like, not only can we use the audio, but it's easy to keep it hooked up for MIDI," he explains.
GO LIVE

When it comes to playing live, Two Fresh quickly learned that they need to cater their sets to festival crowds. "We kind of prepare a more high-energy set," says Kendrick, "mainly because a lot of the time, maybe half your crowd doesn't know who you are, or what type of music you play. With the intimate shows, it's a bit easier to flex on them with something a little deeper. So we just try to create an environment to party."
Since their music is instrumental, they like to throw familiar songs into their sets, too.
I love hip-hop, so we love to put in tracks with lyrics just to kind of bring that vibe of instead of just listening," he says. "You maybe hear something you can sing along to or recognize."
The Nicholls recently simplified their live setup to just a pair of Pioneer CDJ-2000s and a mixer. "It's crazy because we used to use Ableton as well on stage. So there was a lot more freedom to just take acapellas and put them in our live sets," Kendrick notes. "But now it's more song selection and song placement. There's beauty to that as well. They're two different styles of sets."
O BROTHER, WHERE ART THOU?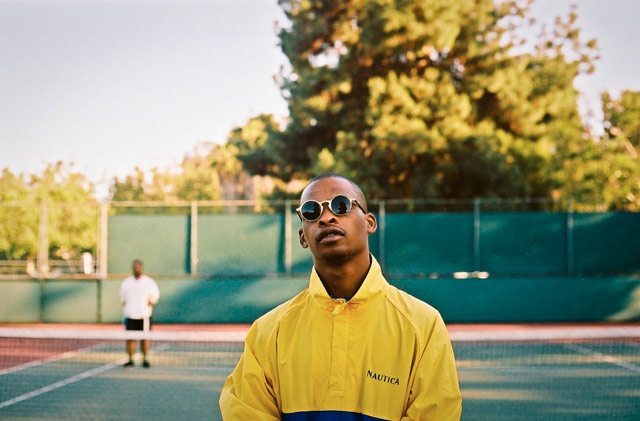 The guys grew up in Nashville, which Kendrick says is just now getting hip to dance music, but has always had a rather stellar rap scene. But their real inspiration for making music was hearing experimental Los Angeles producer Flying Lotus for the first time. "The first person where I said, 'I wanna hit as hard as that' was FlyLo, for sure," he explains. "I feel like his stuff was just so unique compared to what we all thought electronic music was, before we even knew it."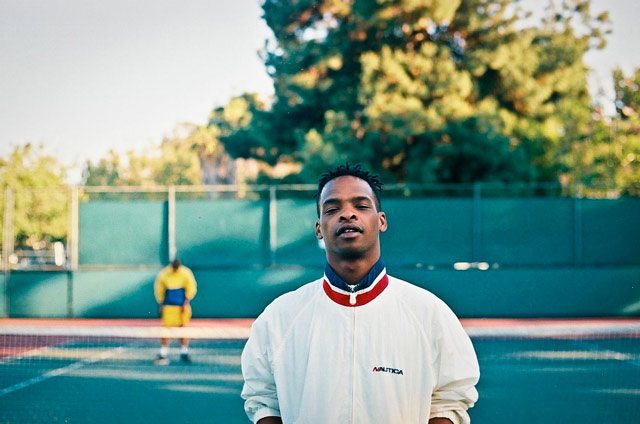 So what's it like being in a duo with your twin brother? "I think we're able to be brutally honest with each other," says Kendrick. "That's harder for people. Regardless, it makes it turn out so much better. Neither of us compromise."
Two Fresh will be appearing at Moogfest, a five-day festival dedicated to the synthesis of technology, art, and music. The festival honors the creativity and inventiveness of Bob Moog and pays tribute to the legacy of the analog synthesizer with an experimental lineup including Kraftwerk 3D, Pet Shop Boys, Flying Lotus, and more. Single-day passes and five-day GA passes available here.