After months of engineering, teasing, and testing, we are ready to roll out the newest creation from our DJ TechTools labs: Chroma Cables! We took our extremely popular High Quality USB Cable, gave it a full redesign, and wrapped them in five new brilliant colors with integrated matching cable ties. All models are now shipping in the store; check out more details after the break. 
THE CHROMA CABLES CONCEPT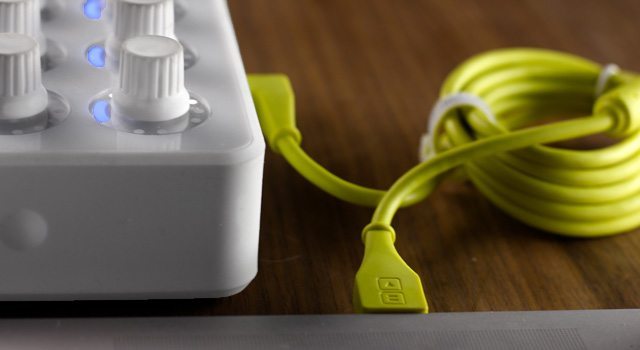 All cables are not created equal, and ours are engineered from scratch for digital performers, by digital performers. Here are a few of the details that set the Chromas apart:
Integrated easy-close velcro cable ties keep things tidy and looking clean
Bright colors allow you to find and organize cables in dark, crowded spaces
Right-angle and straight cable types accommodate various USB devices
Updated styling matches your modern gear
Full double-braided shielding reduces digital noise and interference
Any noise that does get through is cancelled by the double ferrites, which dramatically cut down on audio dropouts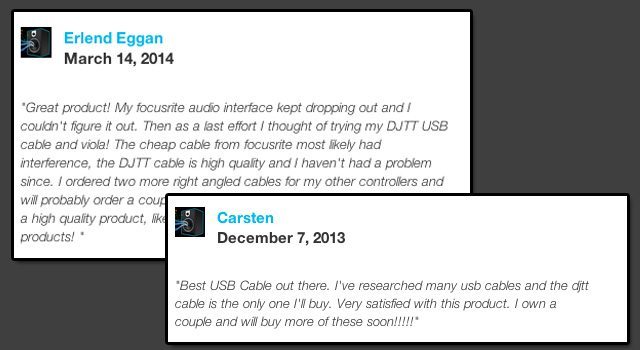 THE CHROMA CABLES LOOK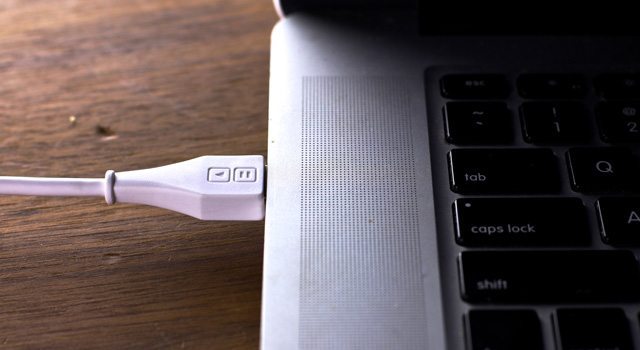 Chroma Cables have been custom-designed to compliment modern DJ technology with a streamlined styling that keeps your setup looking fresh and sleek. Integrated low-profile velcro cable ties match the color of each cable and turn unsightly cable messes into neat organization. Each of the cables match our most popular Chroma Cap colors for a final personal touch to your favorite controller.
Right-angle and straight connections are provided in every color to meet all connection needs.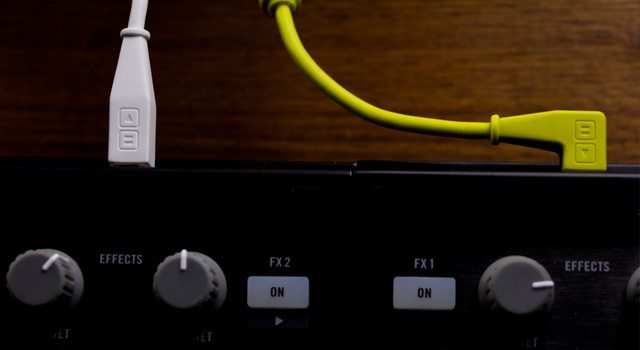 GREAT VALUE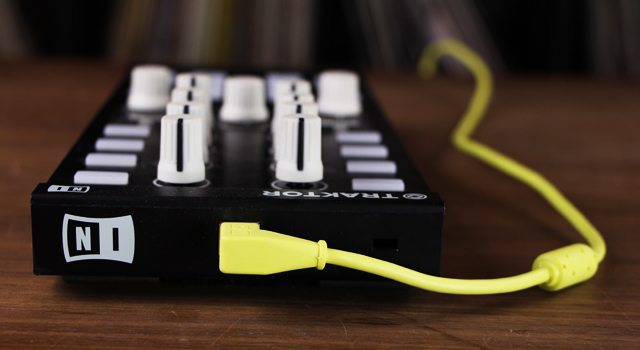 High-end USB cables with a great look are normally over-priced. Our goal was to create a line of cables that bring style, function, and performance at a price point everyone can afford. The cables start off at $12.50 each but go down to $9.99 if you buy three or more.