Mark Ronson's TED Talk: In Defense Of Sampling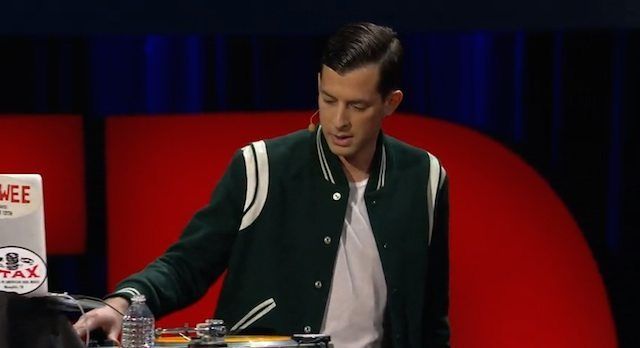 DJ and producer Mark Ronson knows a thing or two about the art of sampling – starting off his TED talk on the topic with an all-sampled DJ routine with 15 other TED Talks as the source material. In his talk, Mark makes a strong argument that sampling isn't and has never been about copying music, but rather adding to the ongoing narrative of it.
Sampling isn't about "hijacking nostalgia wholesale," says Mark Ronson. It's about inserting yourself into the narrative of a song while also pushing that story forward. In this mind-blowingly original talk, watch the DJ scramble 15 TED Talks into an audio-visual omelette, and trace the evolution of "La Di Da Di," Doug E. Fresh and Slick Rick's 1984 hit that has been reimagined for every generation since.
Watch the 17 minute TED Talk below and enjoy: