The much-lesser-known Summer NAMM is in full effect and today Novation announced their latest addition to their Ableton Live devices. The Launch Control XL has less pads but more knobs, faders, and a wider range of control. Even though this is an Ableton-native device, the Launch Control XL has potential to fit in a lot of different setups – and it looks like it might be a great replacement for a lot of other older fader/knob combo controllers like the Behringer BCF-2000.
More Dynamic Control
According to Novation, the Launch Control XL provides "ultimate control over Ableton", featuring 24 knobs with multicolored indicators, eight faders, and 16 colored pads for track focusing. This device looks like a mixer but can be used in any way the artist seems fit – totally customizable and MIDI-mappable. The user can map macro controls, color indicators, and even switch between mappings seemingly.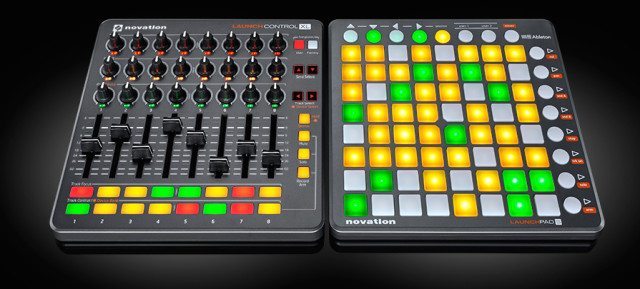 Dynamic Versatility
The Launch Control XL not only controls Ableton but also is compatible with PC, Mac, and iPad. The device goes beyond music production and can control any MIDI application on an iPad as it's a class-compliant MIDI device. All iPad users need is a Camera Connection adapter to connect the unit. The device is slim and sleek like the Novation LaunchPad, and is also USB-powered so no need for any external power. This device should be a solid addition Novation line and can work in conjunction with the LaunchPad and other products, and similarly has its own included software to fully customize the device .
The XL seems like it will be a solid addition to any home studio. While the controller could be used by itself, pairing this with the LaunchPad will be the way to go to have the ultimate control. Included with the controller is a copy of Ableton Live 9 Lite and 1Gb of samples.
Novation has not yet announced what the price or release date will be for this controller – but we suspect it will be in a similar range as the $169 LaunchPad S.
Learn more about the Launch Control XL on Novation's official product page here.