What If Other DJ Controllers (Pioneer, Native Instruments, Vestax) Had Built In Screens?
With the recent news of the Numark NV controller launching with built-in screens, many DJs were left wondering why Numark was the first manufacturer to innovate in the market. Perhaps that's the power of InMusic (Numark's parent company) in full effect. Today we're speculating on what the other major manufacturers might be brewing up in their labs – and what their DJ controllers might look like if they added LCD screens.
PIONEER'S DDJ-SZ MK2
Many DJs have been referring to Pioneer's most recent flagship controller (watch our review of it here) as the "winner" of the all-in-one DJ controller wars – but the Numark NV is a clear challenge to Pioneer's throne. Pioneer seems to have intentionally segmented their CDJ lines and controller lines to be very different markets – but what if the two crossed over?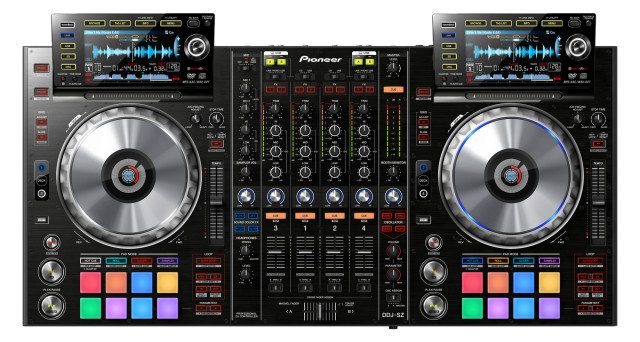 The (purely hypothetical) DDJ-SZ MK2 might rock a pair of CDJ-2000 Nexus style full-color screens, with colored waveforms and the ability to interact heavily with the recently-updated Rekordbox 3.0 software. Our photoshopped version is above – but we also got sent this mockup of the DDJ-SX getting the same treatment while preparing this article. One important thing to note is that in both of these versions the effect controls at the top of each deck have been hacked away in favor of the screens. Worth it?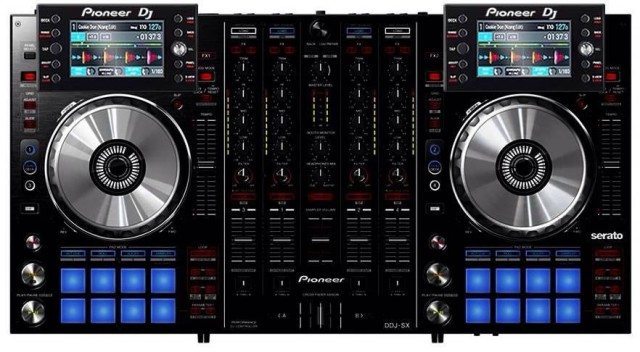 VESTAX VCI-400 MK2
We tried making screens fit on a more budget-conscious controller from Vestax like the older VCI-100s or -300s, but it just looked pretty cramped no matter how things were rearranged. The VCI-400 has tons of extra room on it to drop a set of screens in, so it was a great match. Vestax has been pretty quiet recently on the DJ controller front, so there's a decent chance that they are working on a new generation of controllers.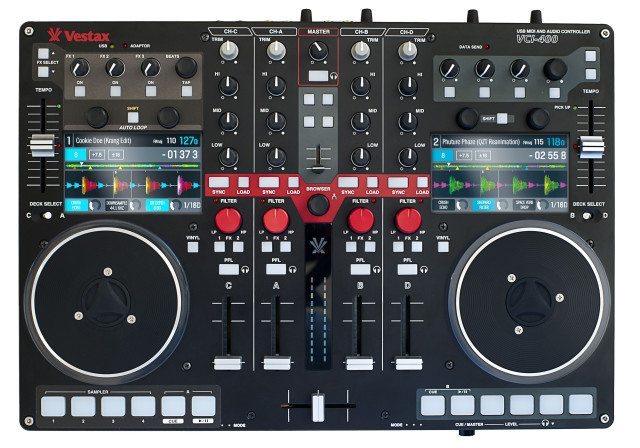 ABLETON PUSH WITH FLEX-BUTTON SCREENS
Ableton's controller already has a OLED screen at the top of the unit that does a pretty good job of letting the producers and live performers ignore the computer screen entirely. But here at DJTT's Photoshop Lab, we wondered why we couldn't take things a step further and embed flexible LED screens on each of the buttons? There's probably a few engineers who are shaking their heads at the complexity involved with this concept, but think of how awesome it might be to have buttons that actually tell you what they're triggering right on the button?
Here's a roughly mocked-up Push with overlaid labels for the drum rack: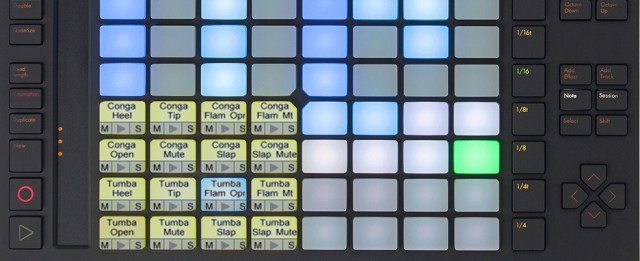 NATIVE INSTRUMENTS S4 MK3
The Native Instruments S4 has already had a few "if only" Photoshop design jobs done to it – probably one of the first of which was this one by DJTT reader Grev Axel who integrated CDJ-style displays and a Rekordbox library selector at the top: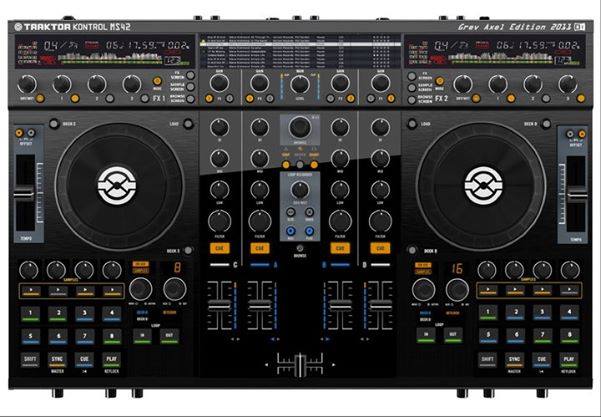 Then last year when Native Instruments released the Maschine Studio with dual LCD screens, it seemed like they were begging to get dropped into a Kontrol S4 – so we made our own new version of the S4 MK3 that incorporated Traktor displays and the touch strips from the Kontrol X1 MK2.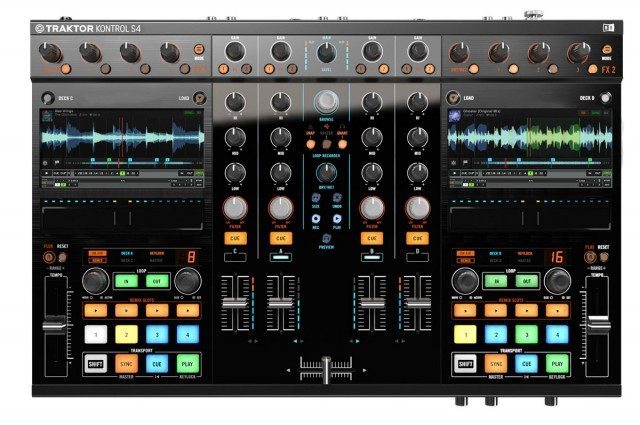 PHOTOSHOP CONTEST: DESIGN YOUR OWN

We wanted to let our whole community get involved in this pretty-enjoyable process of trying to hack and slash controllers in Photoshop and fit displays into them, so we're opening up this process to you all. What controllers would you want to see with integrated screens? You can download a few of the screen assets in this ZIP file (right-click > "Save as..") to use in your designs – or make your own!
Post your design in the comments section below
Upvote the ones that you like
The top 3 voted designs will get $20 DJTT store credit
Please don't try to fake additional votes on your own design (we can see your IP address and will potentially disqualify you)