Touch devices for DJs and producers continue to pop up and the market of touch apps is growing even faster. Touch apps are a great way for artists to create unique controller units using a touch device they already have however, many of these apps either use WiFi or require a camera kit to connect directly to the software. The problem with WiFi is finding/creating a stable connection that will sustain a connection with low latency and camera kits can be a little expensive considering the fact most of these apps run only $5 or $10. The folks at ZerOdebug have announced the release of the latest version of their touchAble 3 app. This app is a major improvement from touchAble 2 considering both the functionality and design of the app. Read more inside about the new features of touchAble 3 and how it can be used as a USB MIDI controller.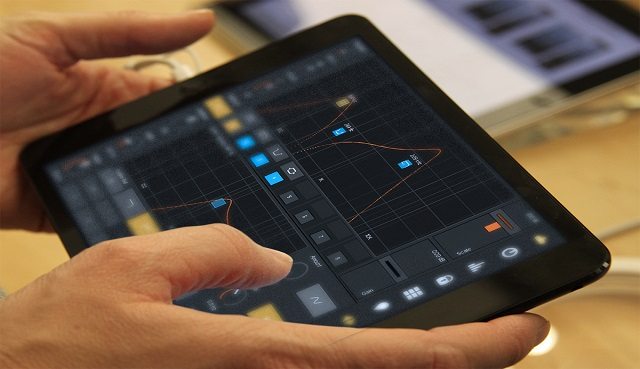 Extended Ableton Control and Stability
Last year we reviewed touchAble 2 and found that the app created the definitive Ableton touch controller. There's very little this controller can't do. With touchAble 3, the improvements made make the app even stronger than it was before. TouchAble 3 now supports Devices in Racks which adds more ways for the controller to navigate through Ableton with ease. One tap opens the selected rack and unveils the chains of a device. By tapping the rack again the user obtains access to every Device contained in the selected chain. Also, the controller can become an editor using the MIDI Clip Editor to choose and assign different MIDI channels for Drum Pads, Keyboard, Isomorphic
Keyboard and Piano Roll. touchAble 3 uses  seven different modules (Clips, Mixer, Devices, Keys, Pads, XY Pad, Template Editor) and the MDI Clip Editor to control every element of Live's session view. What is also nice is that Live devices appear on the iPad just as they do in the software.
Along with expanding the amount of control touchAble has, the developers also improved the stability of the app using the new Server. Where as before the Server had to be started manually, now users can experience automated connections which makes using the app wirelessly even more stable. Also, development improvements allowed for iPad and iPhone link modes. Multiple devices running touchAble 3 can now be linked together and used as one giant controller unit for Ableton.
touchAble + USB
touchAble also has responded to their customers request for USB connectivity between the software and the iPad. Wireless ad-hoc networks are fine for home or studio use but when someone wants to use the app on the go, wireless networks become less stable. Therefore, touchAble 3 supports USB connectivity by using the standard cable that comes with a user's iOS device. There is no need to buy a camera kit or special adapters. Just plug in a USB cable and the user is ready to go.
touchAble 3 is a polished version of touchAble 2 that addresses major bugs and concerns with stable programming along with great new features. Ableton is continually being used in live performances which means artists are always looking for controllers to help them play out. touchAble 3 not only has the capability of mimicking functions of other top controllers but it also goes where most other controllers have trouble going. For less than $30, the device gives you complete control over Ableton where as buying a Push is going to run you $600.
touchAble 3 is compatible with all versions of the iPad and is on sale for $28.99 which is bundled with the iPhone/iPod version, touchAble Mini.