It's mid-way through January, meaning that NAMM is right around the corner. NAMM is one of the largest conventions in the musical instrument industry and is packed with gear announcements for DJs and producers. Lots of companies make product announcements and unveil their best working prototypes of things to come – so it's time to get excited! In this article, we look at some gear that we know will be at NAMM 2015 and also make some predictions on what surprises we might see.
PREDICTIONS: WHAT MIGHT BE AT NAMM 2015 
Kontrol F1 MK2? Kontrol Z4? Traktor Pro 3?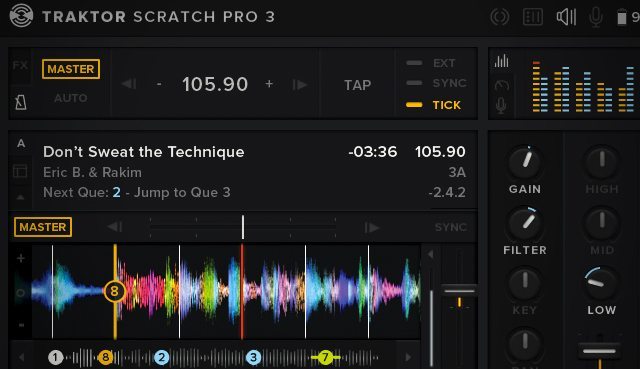 Although Native Instruments doesn't participate in NAMM, they often make their own announcements around the same time period (Kontrol F1 and Traktor Pro 2.5 were announced shortly before NAMM 2012, Traktor DJ for iOS was announced right after NAMM 2013). Here's a few ideas at what they might be up to (pure speculation!):
The Kontrol Z4: 4 channel Traktor/standalone mixer. Ever since the release of the Kontrol Z2, people have been speculating and mocking up their own 4 channel dreams of the Z2. The Kontrol Z2 was just on sale last December which could mean they're trying to clear inventory for a Kontrol Z2 MK2 or Kontrol Z4 announcement.
A Kontrol F1 MK2: Unlike the Kontrol X1, the Kontrol F1 hasn't had any updates since it's original release. A Kontrol F1 MK2 would really benefit from some sort of screen on the controller so that DJ's can see what samples are loaded into the remix cells. The real challenge will be adding a screen without drastically increasing the controller size.
Traktor Pro 3: Native Instruments has historically released major software updates every 2-3 years (Traktor Pro 2 was released Feb. 2011), so Traktor Pro 3 would make sense now. Many S8 owners have noted that it seems like the hardware has a lot of room for growth, and might actually be meant to be used with an upcoming software update. Previous major new versions usually consisted of a new/refined GUI and a few major features (sample/remix decks, coloured waveforms, and new FX). A few things DJs have been looking for is video support, easier controller mapping, and Maschine integration – maybe these features will make their way into Traktor Pro 3?
Serato/Ableton Bridge 2.0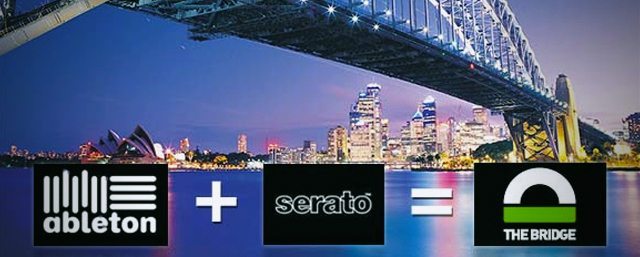 The Bridge was a collaboration between Serato and Ableton originally announced way back at NAMM 2010 (Check out DJTT review of the Bridge). The software allowed Serato Scratch Live users to open their Ableton Sessions inside of SL. DJs could launch MIDI/audio clips in time from Ableton alongside track decks and they could control their Ableton FX, all from inside the Serato window.
Another feature, Mixtape, allowed Scratch Live DJs to record a mix and export all the track info, fader, and EQ automation to Ableton. DJs could then open their mix as an Ableton Project File and see their entire mix, including track info and automation, from start to finish. This made it easy for DJs to fix any mistakes with their mix inside Ableton.
Bridge had a lot of potential, but ultimately it never seemed to catch on. It had a tough learning curve and many DJs were disappointed that you couldn't scratch Ableton clips from within Serato. While the Bridge hasn't seen any updates since it's original release, the Serato team recently announced in an interview with DJ City that they have been taking feedback and that an update to the Bridge would be released in 2015. Hopefully we'll get a first peak at NAMM!
Pioneer DDJ-SR2 + Pioneer DDJ-SP2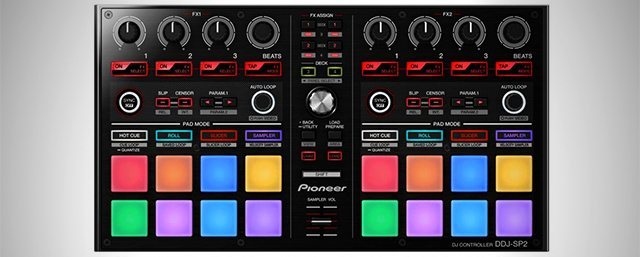 Last August, Pioneer released the DDJ-SX2, which included features that were previously only available on the flagship DDJ-SZ controller:
Multi-color RGB pads
DVS support
Dedicated Serato Flip controls
Improved LED feedback with the jog wheels
The DDJ-SR and SP1 haven't had any updates since their release. Based on the updates that were made with SX2, it's a safe bet that the SR2 will include RGB pads, "Flip" controls, and hopefully some LED feedback (non existent on the current model) from the jogwheels.
The DDJ-SP1 (check out DJTT full review) recently saw a price drop, which could be a signal that it will see a refresh as well. Since this controller is basically replica of the pad and FX section of the SX/SR, you can expect RGB pads and Flip controls. Also, Serato recently announced new Expansion bundles, so it's possible that they could include an expansion with the purchase of a Pioneer DDJ-SP2.
Ableton Live 9.2 + New Push Features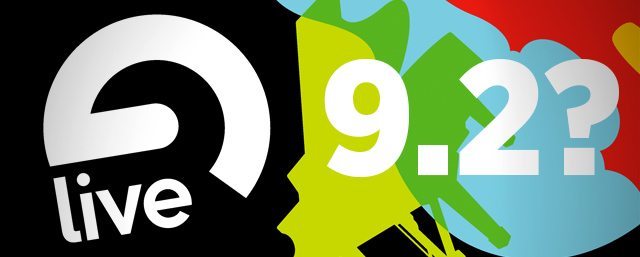 The Ableton team has been pretty quiet since the release of Live 9.1. The team has continued to release incremental software updates to refine Push and Live but there hasn't been any major features added since 9.1.
What new features could we see in 9.2 or Push? Ableton could perhaps take inspiration from Maschine's 2.2 update and add one button chords and an arppeggiator to Push. While Ableton does have an arpeggiator and chord MIDI effect, making these features quickly accessible through the Push hardware would be a great workflow enhancement. Ableton could also borrow ideas from their newest competitor, Bitwig. The latest version has some unique features – support for 3 displays, project tabs, and side by side session/arrangement view – that would be welcomed with open arms from any Ableton user.
Wearable DJ Tech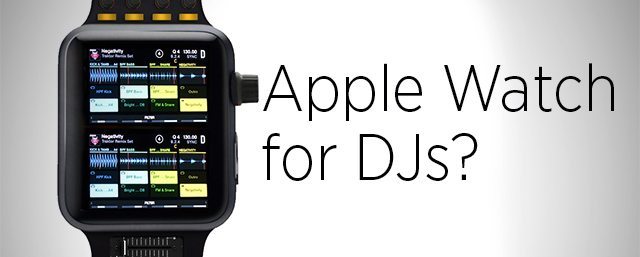 In the last two years, there's been a massive push in the rest of the consumer electronics space to incorporate new technology into wearable gadgets. We don't think there's too many realistic applications for DJs right out of the bat, but NAMM is also where some companies show off prototypes and wild ideas, so you never know.
Arturia Polybrute
Arturia has been putting out great cheap analog synthesizers for the last few years at NAMM, but the one major piece of feedback seems to constantly be users asking for multi-voice syntheziers. Watch the above video to hear what a Polyphonic Microbrute might sound like!
NAMM 2015 Revealed: What We KNOW Is Coming
Korg ARP Odyssey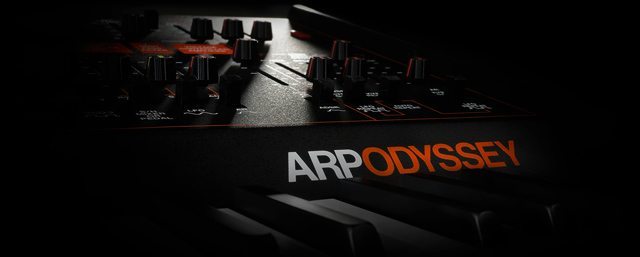 Classic analog gear continues to be in demand. Recreations such as the Korg MS-20 and Roland Aira series have been well received by musicians who want analog sound without hunting down expensive vintage gear.
Korg has announced plans for another recreation of a legendary analog synth from the 70?s, the ARP Odyssey. Korg made the original announcement in February 2014 and planned to release the new Odyssey in September 2014, but it looks like they experienced some delays. The ARP Odyssey is known for it's unique sound and innovative performance controls. Korg has brought on Mr. David Friend, the lead designer of the original ARP Odyssey, as a chief advisor to the project. This should ensure that the new Odyssey remains faithful to the original design and sound. 
Akai's Advance Keyboard Series
Akai has announced a new lineup of keyboards, the Advance Keyboard. The Advance keyboard is available in 25, 49, and 61 key configurations. Each model has 8 MPC pads with RGB backlighting, 8 performance knobs, and a custom Akai Pro keybed.
The main highlight of the keyboard is the high resolution 4.3 full color display, which gives users the ability to browse/load presets from their VST instruments and view/control VST parameters. The keyboard can control all the major DAWS and it includes it's own standalone host for VST's.
LoopMasters' iOS AudioCopy Store
LoopMasters has quietly made a move that we suspect will take the iOS mobile production market by storm in the next few months, launching a new sample pack store in collaboration with Retronyms that allows easy use of the samples in any iOS app that supports AudioCopy – like Launchpad, Garageband, Arturia, and more.
Arturia's New "Next Generation" Audio Interface

Arturia teased a new generation of high quality audio interface in December, set to be unveiled next week in Anaheim – but right now all we know about it is that it addresses a lot of the main issues with common interfaces like the Apogee Duet. The list of challenges on Arturia's site indicates that their new soundcard has solutions for:
Breakout cables and focus around a single knob interface
Connectivity that only works with particular inputs / outputs / softwares
Latency (who isn't trying to solve latency issues?)
Signal/Noise ratio and harmonic distortions
Mixed In Key 7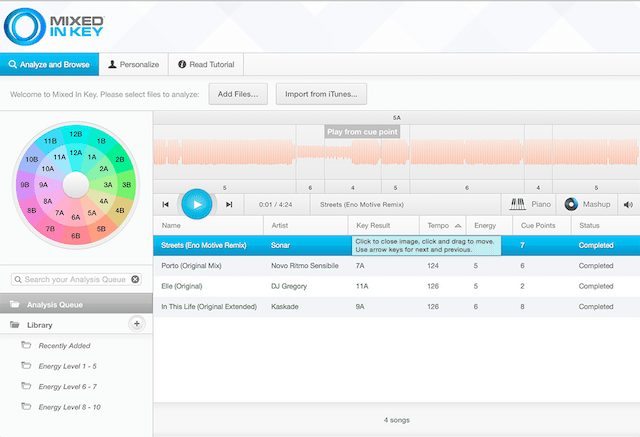 Mixed In Key has just released version 7 of their popular key detection software. The latest release adds a very unique feature, automatic cue points for Traktor/Serato. The software will analyze multiple tracks then set up to 8 cue points inside the track. This is a welcome tool that should speed up the track preparation workflow Traktor and Serato DJ's. For more details, check out the original announcement.
Casio XW-DJ1 + XW-PD1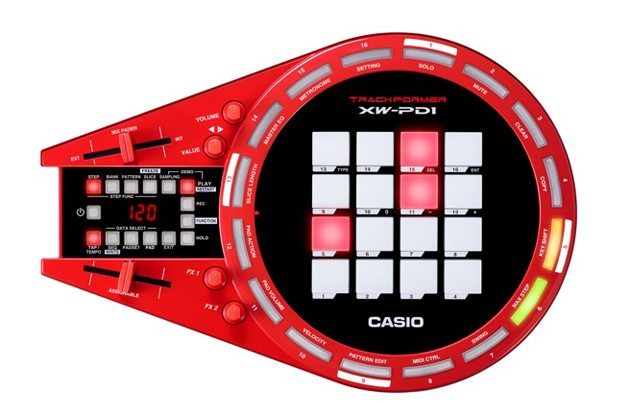 We're not sure if this has anything to do with Star Wars Episode 7, but Casio has released two new products that appear to be inspired by the Millennium Falcon. The XW-DJ1 is a platter style controller designed to be used with Algoriddims djay2 app with dedicated controls for cue points, tempo sync, effects and looping.
The second product form Casio, the XW-PD1 is a standalone alone production box. The X1-PD1 uses the same sound engine as Casio's widely-popular XW series of synthesizers and is controlled by 16 velocity-sensitive pads and 4 knobs for fast music production. For more details, check out the full announcement.
DJTT Community Predictions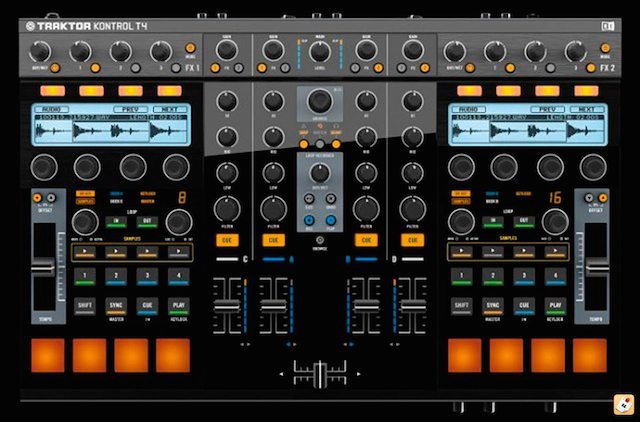 The DJTT community has the unique ability to sometimes predict gear before it's even been announced. Members of the community are very crafty with Photoshop and can create things that end up closely resembling a final product, such as the Kontrol S8. So we want to hear or see 2 things from you:
Realistic predictions for NAMM 2015 (ex. new Serato FX expansion)
Out of this world predictions (ex. Virtual Seraktor Pro – bonus points for a mockup)
Let us know your predictions in the comments!