DAWs differ based on the producer – and it's not one size fits all by any means. Today Apple announced Logic Pro x 10.1, which is built to be an avid tool for EDM and hip-hop track creation while also improving software designed for all music production. Logic now features more editing power, along with a better Drum Machine Designer meant to streamline production so producers can focus more on the making the music. Read more inside about the new features that Apple packed into Logic Pro X 10.1.
New Beat Programming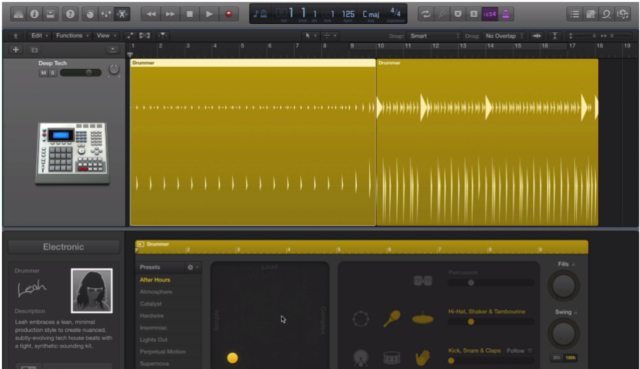 Programming beats can be very generic. While the samples may change from track to track, the standard drum pattern of a hip-hop beat or EDM track all follow the same general pattern. As a starting point, producers can now use Logic's Drum Machine Designer to create their drum tracks using presets from ten different styles of drumming/ (EDM to Trap to Hip-hop). While some may argue this automates to much of a producer's work, all variables can still be manipulated and the Drum Machine Designer is ultimately a template to start from that way you don't have to sequence four to floor for every single bar.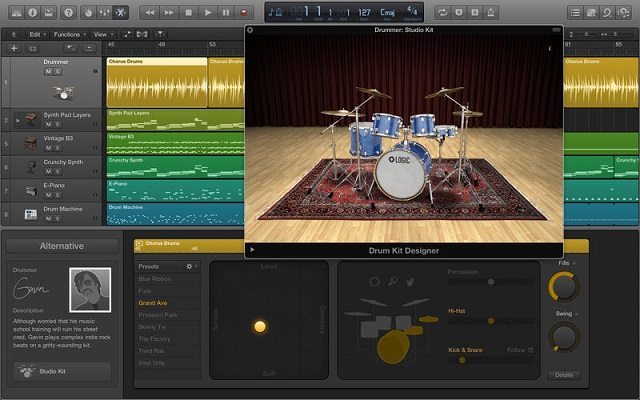 Also, producers can expect to find drum machine style sequencing that allows them to change multiple variables of their drum pattern. Producers can now generate a drum sequence using any note and each drum pattern can be controlled by rate, note length, and velocity. What is important to note in all of this is that everything is totally customizable and all presets can be swapped out for different sounds including the ability to swap in a VST (such as Maschine). The drum machine inside Logic Pro X 10.1 is meant to mimic old sequencers instead of replace the producer's knowledge of drum patterns.
Enhanced Piano Roll
When it comes to creating the melodies and body of music, a lot of the composing is done within a piano roll. The new interface allows for the producer to easily add or subtract a series of notes in a single swipe with the Brush Tool versus selecting notes and editing them. Other tools allow the producer to expand and compress notes in a streamline fashion. Patterns can also be saved by right clicking the notes which is great for building a custom "sound" library.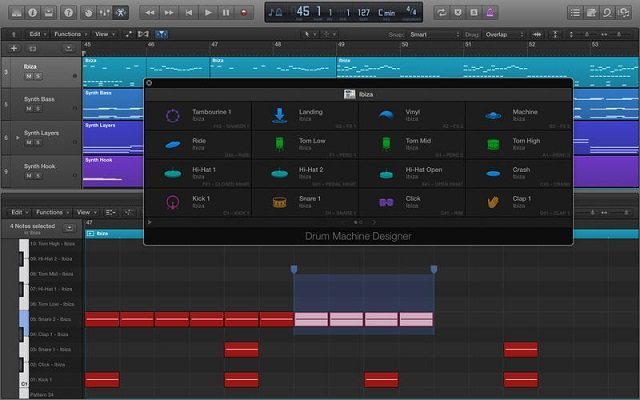 Logic Pro X 10.1 also incorporates Smart Quantize which proportionally corrects timing and length of notes. The feature uses intelligent identification to detect the intended rhythmic content and velocity of the notes programmed into Logic. Region-based automation is also being incorporated into MIDI tracks with the ability to repeat or loop automation curves.
New Update, New Sound
Along with all the new features that comes packaged into Logic, there are some new sounds to incorporate into tracks. The first highlight is a redesigned Compressor plugin that received a total face lift. The Compressor improves on a sound design level and also comes with seven new models to view the controls.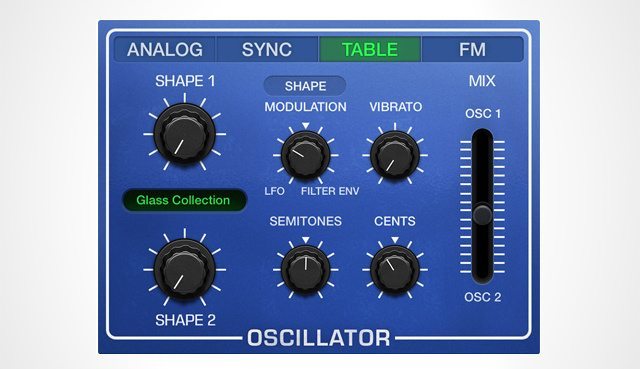 The Retro Synth is a new sampler that can import any audio file to create custom wavetables that use the new wavetable oscillator to shape and manipulate the sounds. There are minimal controls to the plugin but it has the capacity to create an instrument out of virtually any sound so there is a lot to discover within the synth.
Speaking of sounds, Logic has also expanded the Logic Pro Sound Library with 200 new patches that are tailored for EDM and Hip-hop music production along with 10 sampled and programmed Mellotron instruments for vintage gear fans.
More Logic Pro Tools
Logic Pro X 10.1 also features a powerful mixer that takes the style of a console board in a studio. Channels can be assigned and automated using a single fader while all the parameters of individual tracks can be view easily from the Track Stack. There is also advanced automation that allow the producer to manipulate tracks in relative and trim modes as they ride the fader to fine-tune an existing automation. Fades have also improved which render in real-time which allows edits to fades to become audible without having to stop playback to do so. This creates an overall smoother transition and improved software stabilization.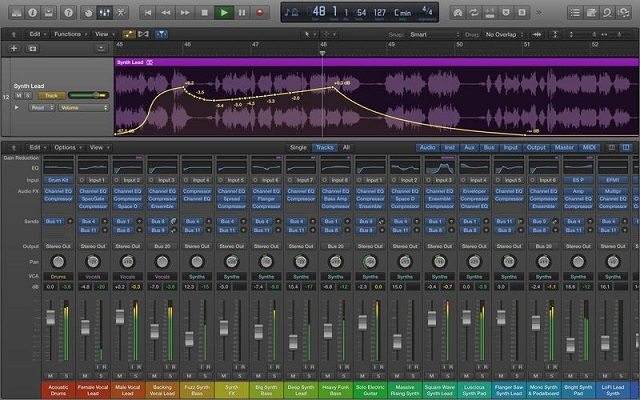 Plugins are also managed more effectively in the new version of Logic which features customizable plugin menus. This allows for producers to effectively categorize their plugins in order to find them quickly upon recall while creating a track. This is great for producers looking to get a handle on their libraries.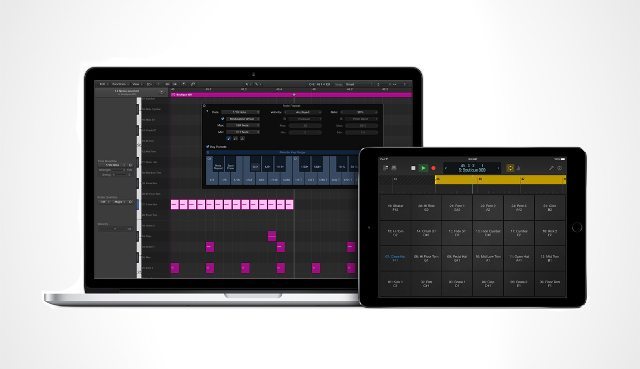 Logic Remote is probably one of the most exciting tools to become a part of the studio experience. The iOS app turns a producer's iPad into a secondary controller to Logic, allowing the user to play instruments or adjust levels inside the software without having to click everything in. Logic Remote can be downloaded in the app store now.
Logic Pro X 10.1 is now available to download in the App Store for $199.99.
More NAMM 2015 news and articles: