Prior to NAMM 2015 Akai announced a new line up of keyboards, the Advance Keyboard. It looks like that wasn't all from Akai, they have just announced 2 new analog products, the Timbre Wolf and Tom Cat. The Timbre Wolf is a 4 voice analog synthesizer while the Tom Cat is an analog drum machine similar to 2014's Rhythm Wolf. Keep reading to find out if this analog gear is for you.
Timbre Wolf Analog Synthesizer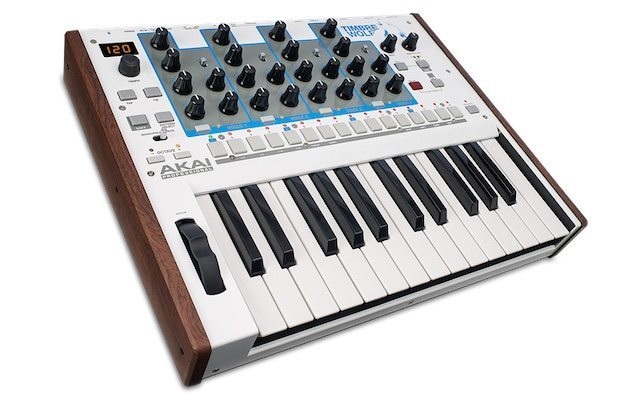 The Timbre Wolf is an authentic analog 4-voice polyphonic synthesizer. Configurable as 4 mono synths, a 4-voice unison or a 4-voice polysynth, Timbre Wolf includes a professional quality 25-key custom Akai Pro keybed. The user can easily customize the sound of each voice independently as they play, and there is a 32-step sequencer for each voice. An LED display and Octave +/- controls add further control and flexibility for the user. Timbre Wolf adds a distinctive, convincing traditional voice to any musician's repertoire of tools.
We're a fan of the vintage look and simple layout of the Timbre Wolf. For anyone looking for analog sound and more hands on control over their gear, this is something to keep your eye on.
A release date hasn't been set but the Timbre Wolf will be $499 USD.
Tom Cat Analog Drum Machine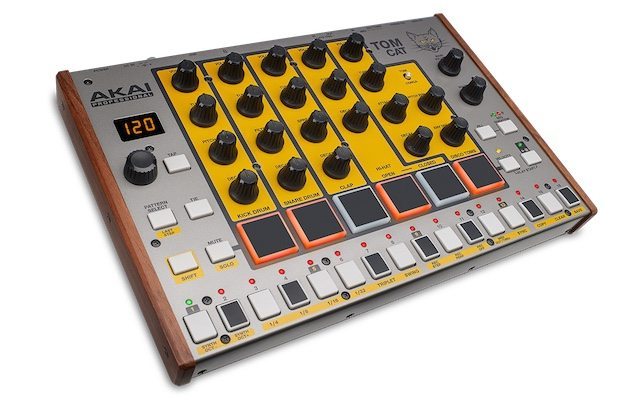 Tom Cat is an exciting true analog drum machine with five built-in percussion voices, including Kick, Snare, and Clap sounds with chromatically tunable Disco Toms. Onboard controls—all continuously variable—enable users to customize the tuning, amplitude envelopes, and volume of each drum voice separately for precise real-time adjustment.
Outfitted with six MPC-style pads and a built-in 32-step sequencer, Tom Cat provides an ultra-responsive interface with a classic drum machine layout. Drum patterns can be fine-tuned using the Swing function, Pattern Select, and Tempo Control knob. A custom signal path, activated by its unique "Maul" circuitry, lets the user 'dirty up' their drum beats for just the right effect.
Producers have been preaching the gospel that analog hardware is superior to digital/vst instruments. The problem is that not everyone can afford analog hardware, especially vintage hardware like the Roland TR-808/909. It's great to see Akai releasing analog hardware that's accessible to new producers.
A release date hasn't been set but the Tom Cat will be $199 USD.
More NAMM 2015 news and articles: