Earlier this week we looked at how Traktor DJs can have a plug and play setup with Pioneer CDJs in HID mode. Today Ryan Dejaegher is going to show Serato DJ and Scratch Live DJs how they can use CDJs in HID mode. The control is quite similar between Traktor and Serato but there are some notable differences in the models that are supported and the hardware required.
Which Pioneer CDJ models are HID compatible?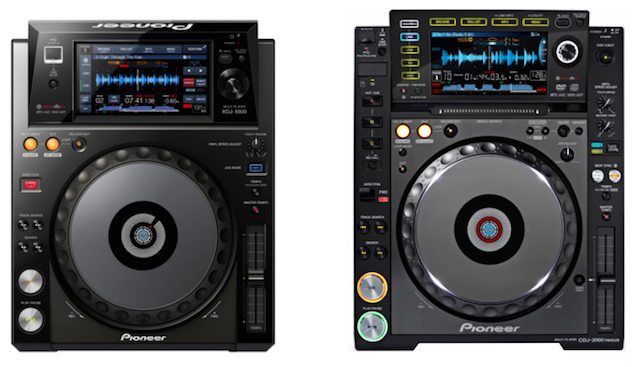 A major plus for Serato users is support for more CDJ models compared to Traktor. Serato DJ supports advanced HID control for these Pioneer CDJs:
The list varies slightly for Serato users that are running Scratch Live:
CDJ 350
CDJ 400
CDJ 850
CDJ 900
CDJ 2000/Nexus
The good news for Serato users is that Pioneer and Serato appear to have a solid relationship. Most CDJ models had HID support in Serato before Traktor. Most recently the XDJ 1000 had HID support for Serato immediately upon release. That means people waiting for the inevitable XDJ 2000 can probably count on Serato HID support.
Pioneer CDJ 2000 HID Setup
There are a few things that need to be done to ensure smooth operation with your CDJs and Serato. First, DJs will want to make sure the CDJs are running the latest firmware. Although this tutorial focuses on the CDJ 2000, DJs can find the latest firmware for all Serato supported CDJs at Pioneer Support. Highlight the CDJ of choice and select "Software Download" to find the latest firmware.
If the CDJ 2000s aren't running the latest firmware, follow this guide to update the firmware on your CDJ 2000s. The next step is to download and install the latest version of Serato DJ or Scratch Live software. Once the CDJ firmware and Serato software have been updated, we can move on to the hardware setup.
Serato DJ/Scratch Live Hardware Setup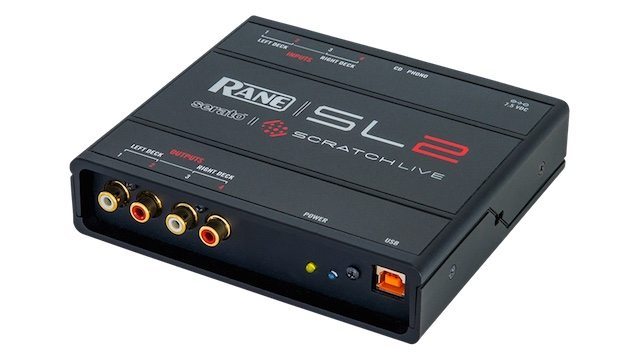 One of the downsides to using CDJs in HID mode with Serato is that DJs still need a Serato compatible soundcard, mixer, or DJ controller (not accessory) connected to unlock the Serato software and HID support.
For DJs using Serato DJ there are alot of options for Serato DJ enabled hardware and mixers, especially after the announcement of the Club Kit expansion at NAMM 2015. Club Kit will unlock Serato DJ and enable Serato DVS support for the internal soundcards of popular mixers such as the Pioneer DJM 850, DJM 900 Nexus, and the Xone DB2/DB4. For all Serato DJ enabled hardware check out the hardware section for Serato DJ.
With Scratch Live there are fewer options. DJs are limited to Rane soundcards (SL1, SL2, SL3, SL4) and mixers (Rane TTM57 SL, Rane 61/62/68). However most Rane hardware with the exception of the SL1 and TTM57 SL are supported in Serato DJ, so Scratch Live DJs can make the switch when they are ready.
To use the CDJs in HID mode, Serato hardware will need to be connected first. After the hardware has been connected, DJs will be able to assign the CDJs to decks in Serato DJ/Scratch Live. Make sure the CDJs are connected by USB and that the HID setting is set to "Advanced" on each CDJ, this can be done from the Menu/Utility on the CDJ 2000s.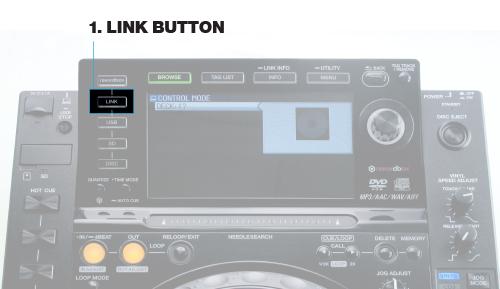 Now click "Link" on the CDJs and select "USB MIDI". Rotate the encoder to choose a deck (Deck 1, Deck 2 etc.), once you've selected the desired deck, press the encoder and the CDJ will automatically be setup with Serato DJ/Scratch Live, nothing to map or configure. DJs can now view the track waveform, browse/load tracks from their Serato library, and control all of Serato's main functions such as tempo, looping, and hot cues.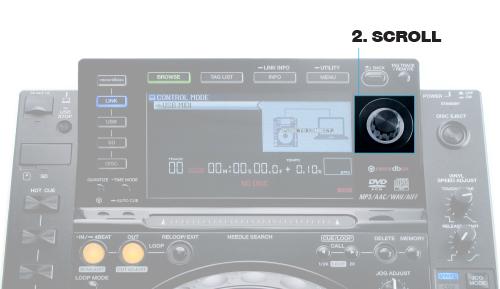 HID Showdown: Traktor vs. Serato
There are a couple big differences when it comes to an HID setup with Traktor and Serato. Serato requires Serato DJ enabled hardware to unlock the software and HID support, while Traktor lets DJs use the CDJs soundcards and doesn't require a Traktor soundcard or mixer. This makes Serato DJ less plug and play for club DJs because they'll still need to setup a Serato soundcard and share/switch the same soundcard in a multi DJ lineup (check out Eans trick for switching DJs when sharing a soundcard). People have been working with soundcards for a long time now so it's not a huge deal, but its always nice to declutter and reduce the amount of cables and gear in a booth.
The HID controls are very similar with Traktor and Serato with a few minor differences. On the CDJ 2000s there is no sync control for Serato. The direction on the CDJ 2000 will activate Serato's reverse/censor function, with Traktor this control is inactive. The CDJs can't be remapped with Serato, whereas Traktor gives you the ability to modify the default HID mapping to suit your workflow.
The last thing to note is the difference in supported hardware. Serato has repeatedly beat Traktor to the punch when it comes to HID support and supports more Pioneer CDJs models. The brand new Pioneer XDJ-1000 was announced with Serato HID support upon release and so far there is no word on Traktor support. For DJs that are looking for the most hardware options and best future support for advanced HID control, Serato DJ is the way to go.
What CDJs do you use? What would be your dream CDJ or software setup?
Let us know in the comments below!