Rotary house mixers are a fabled tool from music's past beloved by house DJs around the globe. Along with vinyl, their popularity seemed to wain in the past but more recent response to Rane's new MP2015 mixer suggests that people are ready for modern tools with a throwback style. This digital power-house packs a mean punch but comes with a hefty price tag – is it worth it?
Rane MP2015 Review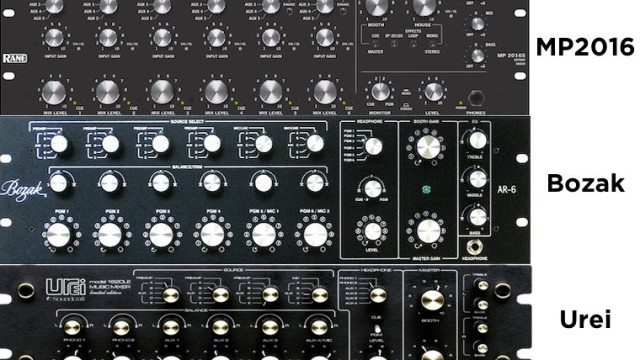 Rane is no stranger to rotary mixers, since they brought the style of sought after Urie and Bozak mixers into mass production in 1999 with the MP2016, a classic analogue rotary mixer with simple controls that was beloved by house DJs in particular. This year they seek revive the feeling, and look of that classic tool in a new digital format.
Reviewed: Rane MP2015 Rotary Mixer
Price: $2899 (available now)
Weight: 5.7 kg/12.6 lb
Dimensions: 14″ H x 13.1″ W x 4.3″ D
The Good: The dual USB sound cards make connectivity very easy. Large, grippable dials are fun to mix with and offer a tactile style of mixing that has been lost for a while. The Isolators and filters work very well for shaping sounds and creating build-ups on the fly. 5 channels to play with and for increasing sources of audio.
The Bad: The all digital mixer can get a little crunchy if over-driven, we were hoping for some analogue warmth. The effects send/return system is not ideal with RCA connections, W/D control, and limited control over assignment per channel.
The Bottom Line: This is a sexy, practical mixer with a lot of fun features. If you can afford it, chances are it will become a beloved piece for years to come.
Key Facts
2 Discreet USB sound Cards (Class compliant)
5 assignable stereo in (from computer over USB)
6 assignable stereo out (to computer over USB)
3 styles of filter on each channel (LP,HP,BP)

Filters:

12 dB/octave (2nd-order) Linkwitz-Riley full-cut filters

AD/DA Converters:

Audio 4 Pro(TM) by AKM [Asahi Kasei Microdevices Corporation]
Instead of writing a lot of words, I opted for the format our readers prefer and shot an extra long review video. Enjoy!
Final Word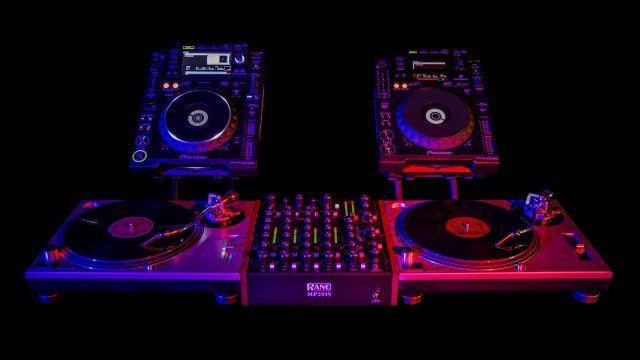 I was a big fan of the old rotary mixers, especially for electronic dance music. In that format, where mixing and blending tracks IS the fundamental art it just makes sense to have more precise subtle volume controls. Line faders quickly end up at 100% all the time, leaving very little room for dynamics and subtle blends. The switchable filters on every channel perform better than the Allen & Heath Xone's and the flexibility/full range beat out the Pioneer DJM's dual poles hands down. Add to that the fun and very precise isolater, and I think you will have a hard time finding house and techno DJs who don't love this mixer. With dual USB ports I hope clubs make this a regular install, however the lack of on-board effects, crossfader, and lines levels will probably mean that it's equally hated by the EDM contingent. Regardless of if this mixer sells on a large scale or not – we are just happy to see more quality products being made that serve the DJ and look great in the booth.
Get more info on this mixer and support DJTT here.