Last year Serato introduced Serato Flip, an incredible feature that lets DJs record cue point automation to easily create and recall edits on the fly. For DJs that are new to production, Flip is an easy way to start creating edits that doesn't require a DAW. DJ TechTools reached out to the good guys at Serato to see if they could show some cool ways to use Serato Flip. Watch Kutcorners showcase 7 ways to use Serato Flip using the Pioneer DDJ-SX2.
Thanks for checking out the video performance I've done. Below you'll find an explanation of the different ways I've used Flip in the performance. For extra fun you can watch back and read along as you watch, kinda like movie commentary 🙂 – Kutcorners
Sample Flip

(00:00:12): Initially when I started playing with Flip I imagined myself using it in a production type fashion flipping samples, so I immediately started going through my library to find familiar samples to "re-Flip". This first one using the "Godzilla Vs. Mothra Theme" is super easy to do on the fly. I just enable Flip record, press the first cue to record the automation and let it play out extending the noise at the end of the horn stabs and let it loop. This allows me to transition easily in to the song "Simon Says" by Pharaoh Monch which samples it.
Re-Drum Flip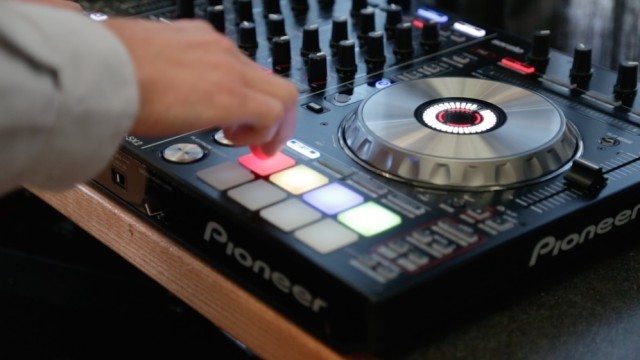 (00:00:38): I wanted to showcase a way to re-drum with flip, so I had set some cue points on certain drum hits in the song to create a dancehall type feel flip of this otherwise hip hop standard and added a few samples to hype it up.
Shortcut Flip – Verse Skip
(00:02:32): After disabling the Flip, I mix in the next song "Green Dollar bills", which is using a basic premade verse skip or "shortcut" flip (these are not in any way official terms, just the way I describe them). I set this one up to skip to the outro so I don't have to double it up or press a cue and can just focus on the mix. One thing I like about the pre prepared flips that are saved to the track is that the ON or OFF state of the Flip is remembered.
For those asking themselves, "How is this different from triggering a saved loop?" The difference is that the Flip can be turned ON in advance and doesn't need to be triggered at the precise moment where DJs want the loop to occur. Flip can also skip over parts, making it easy to change the arrangement of the track. DJ Kue put together an awesome tutorial showing to to make this type of Flip edit.
Shortcut Flip – Skip to Outro
(00:02:37): Over the outro of Green Dollar bills, I play the vocal hits from Ellie Gouldings "Don't say a word" that Boi1da used to make Drakes "Pound Cake". The original sample is lower in pitch than it is in "Pound Cake", but its perfectly in key with the previous track, making for a nice transition. I play it a few times then enable flip to loop the sample flip before dropping the Drake tune. "Pound cake" uses a pre made "shortcut" flip straight to the outro after the first verse.

(00:03:57):  Referencing the chorus in Pound cake, I then use the original Wu Tang Clan "C.R.E.A.M" acapella and use the cues to play over the outro before dropping the El Michels Affair instrumental version of Shimmy Shimmy Ya.
Tone Play Flip

(00:04:37): Taking one of the most obvious "tone play" routines (I'm not claiming credit for this one) I use the first 2 notes of 2 Chainz "I'm Different" to play the same melody from Shimmy Shimmy Ya and use Flip to replay and loop this performance, before hitting the 3rd cue straight to the 2 Chainz chorus.
Tone Play was a big part of Four Color Zack's Red Bull Thre3style winning routine.
Shortcut Flip – Outro to Verse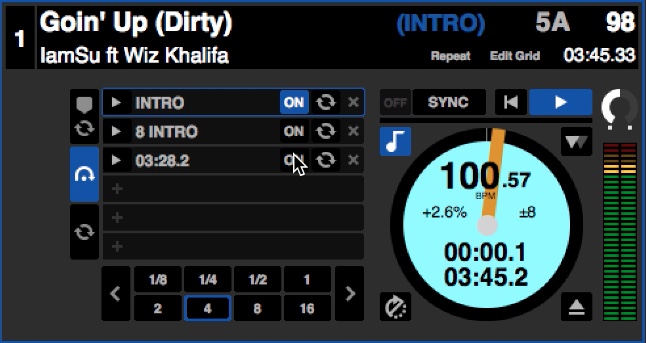 (00:05:10): This then allows me to mix in IAMSu's "Goin Up". I use a basic "Intro Flip" on "Goin Up" that I prepared beforehand, utilizing the instrumental outro and flipping it to play through and then jump to the start of the 1st verse.
BPM Transition – Sync + Intro Flip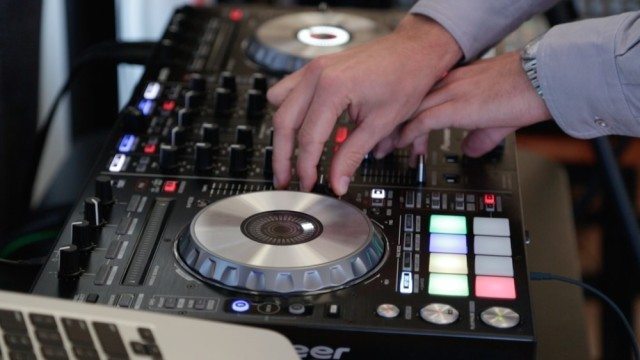 (00:06:48): I quickly mix into a blend I made of "Function" and "Work it". I have a saved loop on the "Work it, I need a glass of wah terrr" to mix in to another "Intro Flip" of "Space & Smoke" by French Fries. If you are familiar with this song, you'll know the vocal starts at the beginning of the song, making it challenging to mix in without clashing with vocals. So, again I utilized the outro of the track which has minimal drums, then jumping to the part of the track that I want to start with.
With this last mix I wanted to highlight a helpful way to use SYNC (that controversial word) by syncing the 2 tracks together and raising the tempo to create a BPM transition track type of effect to get from 102BPM up to the 120BPM range. Sync gets a lot of flack out there, but there are many creative ways to use it to enhance your sets. This is just one way I like to get around tempos without having to use pre made transition tracks.
There you have it. Hope you enjoy it! Have fun finding creative ways to use Flip to enhance your sets as well.
Win a Serato Flip License
So these are great tips but what if you don't own Flip. Well now is your chance to win a Flip license! Serato has hooked up DJ TechTools with 10 Flip licenses to give away. You can enter using the widget below: